As a lifelong entrepreneur and skeptic, my skill set got me into trouble when it came time to select my own registered agent in the District of Columbia.
To find the information for myself and any other businesses in need of a Washington DC registered agent recommendation, I personally signed up for 13 Washington DC registered agent services to compare prices, service, and quality.
Whether you've created a company in the nation's capital or not, this article has information that you won't find anywhere else . . . unless you know someone else crazy enough to sign up for 13 registered agents in the District of Columbia.
Best Registered Agent: Northwest Registered Agent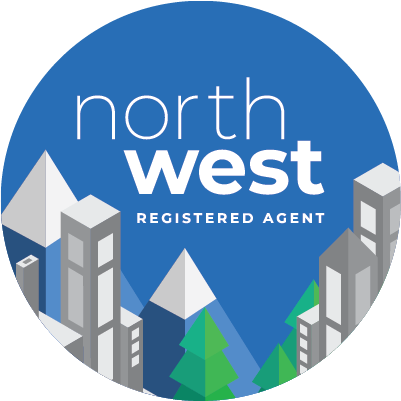 Positives:
Easy sign-up process
Mail scanning, uploading, and forwarding
Alerts for important upcoming compliance deadlines
$125 per state per year
Corporate Guides who can answer your small business questions
Negatives:
No dedicated account manager
When taking into consideration price, variety of services, efficiency, online presence, and customer service, I determined Northwest to be the best registered agent service in the District of Columbia.
Here's why:
They have a seamless sign-up system.
They have a registered street address in all 50 states.
They offer a compliance calendar and reminders to stay compliant with important deadlines I need to meet to stay in good standing with the Department of Consumer and Regulatory Affairs.
They will scan, upload, and forward ALL my mail.
They maintain an updated online account where I can view uploads of ALL my important documents.
They cost only $125, plus filing fee.
It's not every day that you find a list of services like this. As I sifted through search results for a good registered agent service in the District of Columbia, Northwest checked off enough boxes to capture my interest.
But I've been fooled before. When it comes to the registered agent that'll be interacting with the likes of the Corporation Division, you can't be too careful.
So I wanted to cover all my bases before putting my name behind this registered agent. I aimed for (what I thought would be) their weak link: the customer service department.
After all, the rest of Northwest seemed too good to be true, so customer support had to be the weak link. The customer service agent who picked up my call wasn't the humdrum individual I expected.
Instead, that customer service agent listened as I launched question after question her way. And then she actually gave useful advice that extended beyond her own registered agent and to the business world in general.
Warning bells were ringing in my skeptical brain. How did she have the credibility to give advice like that? Turns out, she had real-life experience as a small business owner.
In fact, every customer service agent on Northwest's team has experience in a business-related field, whether it's accounting or sales.
Northwest didn't just earn my recommendation for their quality registered agent services—their customer service sealed the deal.
If your business could use a registered agent in Washington DC that goes above and beyond the basics, visit Northwest Registered Agent.
Best Budget Option: Harbor Compliance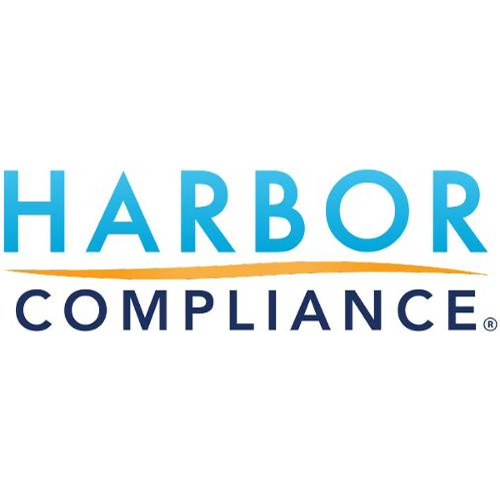 Positives:
Simple online system
Fast and prompt service
All the basics
Only $99*
Dedicated account manager
Negatives:
Harbor Compliance was another standout in my search.
Not because they have exceptional customer service or other remarkable features, but because they can perform all duties a registered agent service should for $99.
That's the lowest price I could find. They are quality enough to keep your business in good standing with the Corporations Division while being easy on your budget.
Other than the price, Harbor Compliance does issue a dedicated account manager that's there for you during regular business hours.
Frank was great. He knew my account and could answer questions I had about my registered agent, but it wasn't anywhere near the advice Northwest's customer service agents gave.
If your business is looking for a budget-friendly registered agent in Washington DC, look no further than Harbor Compliance.
*Prices listed are per state, per year and do not include state fees.
---
My Process
Securing the best DC registered agent service took hours of surfing the web and weeks of searching my heart . . . for the will to put my credit card information on the line.
My Start
Money is a great motivator.
As a child, money motivated me to start my own business. As a wee lad, I was already delving into entrepreneurship by selling candy bars on the playground. As I outgrew the seesaw, my mini schemes turned into ideas for businesses and corporations.
But money isn't the only motivator. I also like being in control of my schedule and doing the legwork to make my ideas a reality. Creating my first two limited liability companies in Washington DC was going to be my greatest adventure yet.
Then I hit a roadblock: picking a Washington DC registered agent service. Nobody else I knew could recommend a registered agent name. But I couldn't pick the first option on a Google search. Registered agents handle legal documents AND your personal information, so an incompetent resident agent wouldn't do.
As a shrewd young entrepreneur, I had developed a healthy dose of trust issues once I realized new "friends" just wanted to get in on my candy bar gig. Or maybe I was always full of distrust and didn't realize. Either way, my trust issues have always made it difficult for me to listen to people outside my circle of trust.
Which is why I decided that only I could conduct the research necessary to find the best commercial registered agent in the District of Columbia. But online research alone wouldn't cut it. I'd personally sign up for 13 registered agents to gain first-hand experience with each one so that YOUR business entity can make an educated choice.
My Criteria
To rate each professional registered agent service in the District of Columbia, I had to come up with a list of factors to judge them by.
First up was no upselling. Any DC registered agent service handling my business would be a great value choice, and a resident agent that upsells doesn't have the advertised value. Instead, they hide "other services" in the fine print that should've been included in the original price.
For everyone who isn't aware of what a statutory agent should be in charge of, I've created a list of the services an all-inclusive registered agent package has:
Providing a physical street address in Washington DC to list on formation documents, annual reports, and public record
Receiving and uploading important documents concerning legal matters to your registered agent online portal
Accepting and forwarding all mail sent to your Washington DC business entity during normal business hours
Serving as a point of contact for the Washington DC Department of Consumer and Regulatory Affairs
Staying available during normal business hours to interact with a process server or another legal emissary
Sending compliance alerts about important deadlines (e.g. annual report reminders, hearings, etc.)
After I ensured the registered agent would provide a physical address and receive service of process without charging extra, I looked for a Washington DC registered agent with at least 10 years in business. These are the registered agents that have handled the Corporations Division before and have experience handling important documents.
A registered agent service isn't just an LLC formation service. I wanted a resident agent that had a good track record fulfilling their duties and managing their venture capital.
The last major factor was online presence. For a District of Columbia registered agent service to serve businesses properly, they need to upload important documents like service of process to their online portal.
Any website that wasn't easy to navigate was a waste of time and energy, especially considering how often businesses would be accessing the online portal. Either a complicated website or an awkward sign-up process were enough to knock a couple registered agents down from their top spots.
My Journey
This process was more than just getting a registered agent's name on file. I was willing to pay every service fee and jeopardize my Washington DC business to get the most comprehensive information possible for every registered agent I could find.
Out of the original 60 or so Washington DC registered agents I started out with, a big chunk was eliminated with my first rule. While I'm sure those options would provide a registered agent's address, they weren't forthcoming about their services and prices.
Every so often, I'd find a Washington DC registered agent that looked promising, until I learned they were just starting to wade out from LLC formation. When your business could have repercussions from the federal government if your registered agent mishandles legal documents, you don't want the inexperienced option.
You'd think that nowadays, every business in the District of Columbia would have a polished online presence. That wasn't my experience.
Fairly often, I'd get frustrated trying to click my way through a clunky website. Or trying to figure out the sign-up steps. I won't even go into that registered agent that has faxing as part of their sign-up process . . .
After grueling months of reading the fine print and deciphering website layouts, I found 13 commercial registered agent services I was comfortable signing up with.
Here they are.
My Results
As a self-appointed registered agent connoisseur, I've created this list for you to refer to when you're considering a District of Columbia registered agent (in order of best to not-the-best):
My Favorite Registered Agent Service: Northwest Registered Agent
Northwest sits at the top of my list because they can fulfill all your legal obligations while offering personal guidance for your business AND being affordable.
My Experience
Northwest initially caught my attention because they cover every service on my wish list.
They're available during normal business hours to serve as a point of contact, ready to accept service of process and other important documents.
From the get-go, they provide a street address in Washington DC to keep on file with the District of Columbia Department of Consumer and Regulatory Affairs.
At that street address, they'll receive every piece of mail that comes in for your business. Then, they'll forward every piece of mail. In my experience, they didn't miss anything.
If critical legal documents like service of process come across their desk, they'll quickly scan and upload it to your online portal where you can access it 24/7.
As an added bonus, they'll send compliance deadline alert reminders so you don't miss a filing fee, court date, or filing date. This increases your business's odds of staying in good standing with the Department of Consumer and Regulatory Affairs, which is where you'll be submitting all your filings.
Now that I've gone through the basics, I'll let you in on a secret—none of this is why Northwest is my #1. Okay, maybe it's part of it.
But what won me over were Northwest's Corporate Guides, their in-house team of customer service agents. These agents are former accountants, lawyers, and salespeople that are now working as your own registered agent.
As such, they have the experience to deliver advice for your business. When my fresh District of Columbia business hit bumps in the road, I could rest easy knowing Corporate Guides were a phone call away.
My Recommendation
I recommend Northwest to anyone looking for a District of Columbia registered agent service because they go above and beyond the basics.
While they can take care of your service of process and remind you to file annual reports, their main selling point is their Corporate Guides. They offer small business advice that you won't find in any other registered agent in Washington DC.
If you're ready to file your Statement of Change of Registered Agent form, consider Northwest Registered Agent.
My Budget Pick: Harbor Compliance
Harbor Compliance is another great choice for a District of Columbia registered agent thanks to their low price and full coverage of basic services.
My Experience
Harbor Compliance should be the prototype for a registered agent service.
They perform all the duties I was looking for, like assigning you a local street address, accepting and forwarding your mail, serving as a point of contact, and notifying you about upcoming compliance deadlines.
After you've signed up with them, they'll set you up with a dedicated account manager. While this position sounds fancy, they're there to answer any registered agent-related questions you have and keep tabs on your account.
The dedicated account manager is NOT the equivalent of Northwest's Corporate Guides. This position doesn't entail small business advice or personalized guidance.
So Harbor Compliance is a decent no-frills option. They do what they're supposed to for $99.
My Recommendation
Harbor Compliance earns its #2 spot with its budget-friendly price and quality of services.
I never worried about my personal information getting compromised or my mail disappearing. Their compliance deadline alert system was a feature you don't see with every registered agent, so they covered all the services a registered agent should be including in their "whole package."
If your business is tight on cash or you don't need add-ons from brand name registered agent services, check out Harbor Compliance.
The Other Registered Agent Services
After my top two picks, these are the leftovers:
Rapid Registered Agent—A few fun features
Rapid Registered Agent is $120 option that will get the job done.
The most exceptional feature they have is auto-filling your paperwork.
If that's enough to justify the price difference from Harbor Compliance, this could be a good option for you.
Rocket Lawyer—Great for online legal services
At $149, Rocket Lawyer is pricier.
That's because they function as a registered agent AND a source of online legal services, like documents or advising.
They may be worth the price if you foresee your business needing frequent legal counsel.
Team 'Nothing Special'
Wherever there's a winner, losers are bound to follow. These registered agents are okay, but they have weaknesses big enough to knock them out of the running for my top two: SunDoc Filings ($159), Jumpstart Filings ($150), Swyft Filings ($159), Registered Agents Inc. ($200), IncFile ($119), ZenBusiness ($199), and InCorp ($99).
Most registered agent services in this group cover the basics just fine, but my top two choices do the same for cheaper or for added value.
Team 'Big Brand'
You know those shoes you just bought that are knock offs of the real thing but they work the same so you're perfectly fine with wearing them in public? No? Just me?
Whether you like to buy brand name items or not, this group of registered agent services stretches the term "premium" for all it's worth. While they might offer identity theft protection or cover whatever filing fee you incur while listing their registered agent's name on paperwork, they perform all the same duties a regular registered agent does, like accepting service of process.
Team "Big Brand" includes CSC Global ($299) and LegalZoom ($299). They weren't the best value option in my opinion, but they do cover the registered agent basics.
Wrapping It All Up
Thanks to a lifetime of pursuing business ideas, I decided to form a Washington DC business . . . only to hit a wall when it came time to pick a registered agent.
After months of in-depth research, I found Northwest to be the best registered agent.
They'll fulfill all legal obligations your business needs to satisfy the District of Columbia Department of Consumer and Regulatory Affairs. This includes providing a street address, forwarding your mail, receiving service of process, and serving as a point of contact for your business.
But their Corporate Guides are what gives them an edge over the competition. This team of professionals with real-world experience in the business world are there to answer your questions and hand out personal business guidance.
Thanks to their years in accounting, entrepreneurship, and other fields, Corporate Guides are able to get you through almost any challenge your business encounters. They threw me a lifeline in the early stages of my LLC formation.
Coming from a lifelong skeptic, you know that if Northwest has my recommendation, they fully earned it.
If your business could benefit from an affordable, well-supported registered agent, head over to Northwest Registered Agent.
---
The Best Registered Agent Service Around The United States