While my obsession over gathering all the facts in the face of a decision might be a problem in my personal life, it came in handy while determining which registered agent service I should go with.
I've taken advantage of my research compulsions and distrust of others' opinions by personally evaluating 13 Vermont registered agent services.
If you know next to nothing about what a registered agent service should do for a company, keep reading. I started out just like you, and I don't want all this research to go to waste.
Best Registered Agent: Northwest Registered Agent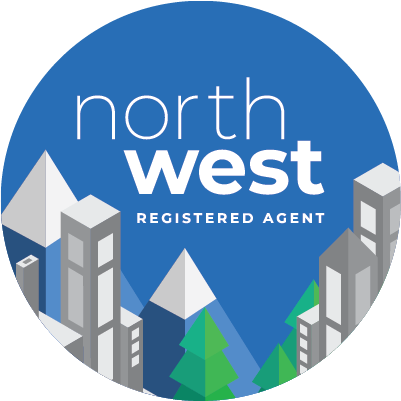 Positives:
Easy sign-up process
Mail scanning, uploading, and forwarding
Alerts for important upcoming compliance deadlines
$125 per state per year
Corporate Guides who can answer your small business questions
Negatives:
No dedicated account manager
Thanks to months of phone calls with customer service and color-coded spreadsheets, I've determined that Northwest Registered Agent is the best registered agent in Vermont.
Here's why:
They cost only $125.
They have a registered office in all 50 states.
They have an easy-to-use sign-up system.
They will scan and upload ALL my mail.
They maintain an online account where I can view all my important documents as they come in.
They notify me about compliance dates so that my LLC stays in good standing with the Vermont Secretary of State.
After a cursory review of the 60 contenders I started out with, I started to lose hope that I'd find a Vermont registered agent service worthy of the #1 spot. The list above was enough to give me some hope.
But I couldn't help being skeptical. After all, every other Vermont registered agent service that initially seemed promising had turned out to have a catch. What would be Northwest's catch? What was I missing?
Aside from giving me an office address for my LLC or being available to accept service of process, I needed a registered agent that could provide quality customer support. So I called one of Northwest's customer support agents.
I was sure this was the catch. With their resources invested in the features listed above, surely the customer service would be lacking.
I was wrong.
The agent who took my call was incredibly patient, courteous, and helpful. Come to find out, every member of Northwest's customer support team has real-life experience in the business world. This includes backgrounds in accounting, marketing, small business ownership, and other fields.
So while I was impressed by the services they offered, what solidified Northwest's spot as #1 was their customer support.
Check out Northwest Registered Agent if your Vermont company could utilize personal guidance.
Best Budget Option: Harbor Compliance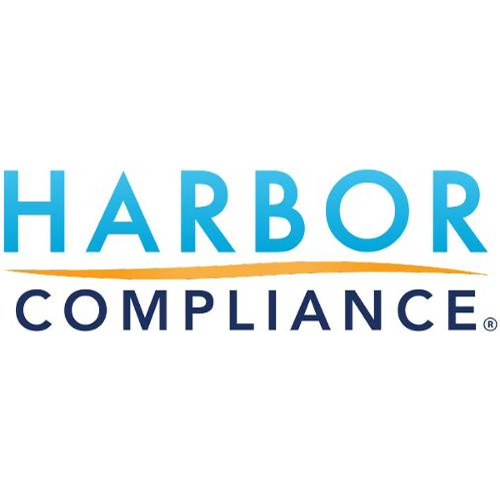 Positives:
Simple online system
Fast and prompt service
All the basics
Only $99*
Dedicated account manager
Negatives:
Harbor Compliance comes right after Northwest Registered Agent for a reason. They can perform all the duties I searched for in a registered agent service at a level high enough to satisfy the Vermont Secretary of State.
However, when compared to Northwest, Harbor Compliance doesn't have the kind of customer support to secure the top spot. But they do have the lowest price on the market.
If your company could use a budget-friendly option, take a look at Harbor Compliance.
*Prices listed are per state, per year and do not include state fees.
---
My Process
Finding the best Vermont registered agent service was a personal and professional feat that took time, money, and just a touch of obsession.
My Start
I'm a hard worker. What can I say? I won't stop until the job is done and done right at that.
As a professional, that's a great quality to have. I have the drive and perseverance to get through the busy work, make connections, and ultimately keep up momentum until the project is done.
In my personal life, this has always been somewhat of an issue. Sure, I do a lot of mental heavy lifting. But that also means it's next to impossible to make decisions without thoroughly considering every option.
Nobody wants to hang out with the guy who takes twenty minutes to figure out where he wants to eat for dinner.
I guess you could say that my greatest weakness is that I think too hard and put too much effort into things. At least when it comes to picking a restaurant or buying a new lamp for the bedside table.
As a professional, this weakness is a strength.
When I first considered starting a business in Vermont, I didn't think twice about picking a registered agent service. Then, I did what I do best—I thought. Like, really hard. And I realized that registered agents are on the front lines for some of the most important parts of LLC formation and running a business in Vermont. Registered agents are the ones that receive critical paperwork, protect my personal assets, and generally ensure that I'm in the green with the Vermont Secretary of State.
Suddenly, nobody was good enough for my Vermont company. All those online reviews for registered agents are nice, but how could I trust the people that wrote them? They could've been paid off to write positive reviews for all I knew.
So I took matters into my own hands. I began with a general Google search for "registered agent in Vermont." From those 60 results, I began my evaluation process. A process that included handing my credit card information over to 13 different registered agents.
That's right. I used all my intrinsic determination and mental faculties to conduct a search for the best Vermont registered agent service.
My Criteria
Before I could narrow down my initial results to the best, I had to set some ground rules to judge each Vermont registered agent service by.
First of all, any Vermont registered agent on my final list had to be forthright about the services they offered. No upsells. No hiding fees in the fine print, advertising one price while charging for "add-ons" that should have been included from the beginning.
Speaking about services they offered, I also had to research all the duties a registered agent must deliver on to keep an LLC in good standing with the Vermont Secretary of State. While your LLC must have a physical address, there are a number of other duties:
Receiving, processing, and forwarding all mail sent to your Vermont company
Maintaining an updated online account with scans of legal notices and documents
Providing a physical address in Vermont available to receive service of process and other legal paperwork during regular business hours
Having a resident agent available as a point of contact to receive legal documents on behalf of your Vermont business
Sending compliance alerts about important deadlines (e.g. annual report, court dates, etc.)
Other than no upsells, I looked for a Vermont registered agent service that had at least 10 years in business. For a business handling information I don't necessarily want on public record AND keeping my company in the clear with the Vermont Secretary of State, I'd prefer someone with a solid history backing up their advertised promises.
Lastly, I looked for a Vermont registered agent with a simple sign-up process that wouldn't make me tear my hair out. As someone worried about LLC formation and mountains of other paperwork, I didn't want a Vermont registered agent that would make me jump through hoops just to sign up with them.
Likewise, their websites needed to be easy-to-navigate and simple. Anything clunky and super outdated didn't cut it—not in today's world, where corporations and LLCs need a polished online presence.
My Journey
This whole process aged me about 10 years.
I'm mostly kidding. The first elimination round wasn't so bad.
There were quite a few registered agents that just looked scammy. Their websites were confusing and tacky and messy. They were out.
There was more than one Vermont registered agent service that required me to scan and fax documents to sign up with them. They were also out.
Right around here I started getting good at reading the fine print. I got quicker at noticing everything a Vermont registered agent wasn't saying in bold letters on the front page of the brochure. They could yell all they wanted about providing a registered office, but if uploading documents like service of process, sending annual report reminders, and being available during normal business hours weren't included in the basic package, they were out.
Of course, there was a registered agent or two that looked young and eager to learn. BUT I didn't want my business entity to become one of their "learning experiences."
After wading through all those contenders, I was left with 13 candidates for the best registered agent in Vermont.
Here's what I found.
My Results
These are the registered agents that checked off all my criteria (from best to not-the-best):
My Favorite Registered Agent Service: Northwest Registered Agent
Northwest secured my top slot due to their prompt and reliable services that met every expectation I set (while exceeding others).
My Experience
Northwest Registered Agent delivered on what it promised in its advertisements.
They provided my LLC with a registered office at a street address in Vermont. As soon as that address received mail, they forwarded it to me AND scanned important legal documents. Those scans were uploaded to my online portal, where I could easily access them.
Through my experience, I found them to be trustworthy with information like my name and address. Keeping personal information off public record is a key component of a quality registered agent service in Vermont. Thanks to Northwest, I didn't worry about being hacked and could focus instead on the more fun bits of forming a new business.
As you can surmise from their ranking in this article, Northwest Registered Agent covers all the bases a registered agent must for an LLC. They're available during normal business hours, forward ALL mail (from catalogs to service of process), and provide a physical address in the state of Vermont to keep on record with the Secretary of State. They even send compliance deadline alerts to remind me about court dates and legal paperwork that need to be turned in on time.
So far, it sounds like sunshine and rainbows, right? You'd think there'd be a hang-up somewhere. And there was. Creating a business without having all the information you need to know poses some challenges.
That's where the Corporate Guides came in. This is Northwest Registered Agent's in-house team of customer support agents. They were there (during regular business hours) to address my questions about resident agent services AND offer small business advice.
If this sounds abnormal, it's because it is. Usually, customer support agents don't have personal experience as lawyers, accountants, and small business owners themselves. However, that's exactly the case for Corporate Guides.
When I had a hiccup with my business, the Corporate Guides were a phone call away, ready to help me troubleshoot. It was a bonus I hadn't expected, and it probably saved my business from disaster at least twice a day.
My Recommendation
If you're looking for a Vermont registered agent that can go above and beyond giving your business a Vermont street address, I recommend considering Northwest Registered Agent.
They can cover the basics like handling a service of process or safeguarding your name and address, but their Corporate Guides propel them above every other registered agent I examined.
Whether you're about to file a Change of Registered Agent or just created a Vermont company, Northwest Registered Agent is worth a visit.
My Budget Pick: Harbor Compliance
Harbor Compliance is not far behind Northwest Registered Agent as far as the variety of business services they provide. They cover everything your Vermont business needs to stay in good standing with the Secretary of State for the lowest price out there.
My Experience
Harbor Compliance checked off all my boxes from the start. They're a good registered agent.
They were able to receive my mail, scan and upload important legal documents, provide a street address within the state of Vermont, and remind me about filing crucial paperwork for my LLC.
The sign-up process wasn't hard to figure out, and when I was done with it, there was a dedicated account manager waiting for me on the other side.
He was there to walk me through the next steps, including whatever questions I had about a registered agent's responsibilities. While he was great at answering questions related to registered agents, this position is by no means the same as Northwest's Corporate Guides.
My Recommendation
Harbor Compliance offers enough LLC services with a quick enough turnaround time to give it an edge above its competitors, especially for $99 per year.
However, they don't do anything exceptionally well. That's why they're at the #2 spot.
If you're on a tight budget and don't need a registered agent for anything beyond an office address, Harbor Compliance is a good option for you.
The Other Registered Agent Services
Other than my top two, I had 12 other registered agents that met my criteria. They're listed at random below.
Rapid Registered Agent—A few fun features
Rapid Registered Agent is solid.
They'll give your LLC a street address in Vermont and accept your service of process, no problem. They even auto-fill some of your paperwork and don't charge for texts. Score!
BUT they're $120 per year, which is a bit more than Harbor Compliance for the same services. And they don't have Northwest's caliber of customer support.
Rocket Lawyer—Great for online legal services
Rocket Lawyer is noteworthy for its online legal services, including consultations and documents, at $149 per year.
They did the registered agent tasks just fine as well, but they're mostly beneficial if your business anticipates needing legal documents or counsel.
Team 'Nothing Special'
If the world of registered agents were a baseball game, the following would be benchwarmers. These are the registered agent services that can handle the necessary essentials for your LLC, but they don't have any features that justify their prices (especially when compared to Northwest).
Team "Nothing Special" encompasses InCorp ($99), Swyft Filings ($149), Registered Agents Inc. ($200), SunDoc Filings ($159), Jumpstart Filings ($129), ZenBusiness ($199), and IncFile ($119). They're all mediocre but worth mentioning.
Team 'Big Brand'
This last group can be likened to a trip to the movie theater. You pay three times more for a drink and candy that tastes the same as a drink and candy from the store. But it's all part of the experience.
Team "Big Brand" is made up of CSC Global and LegalZoom, both of which are $299. This is significantly pricier than every other registered agent in this article. Don't get me wrong—they provide quality services. They can handle a service of process as well as the next registered agent.
BUT you're also paying for the big name. You're paying for the clout, the fancy logos, the "premium" services. Albeit, not every registered agent has the online legal services or identity theft protection that they offer. But if your business won't take advantage of these features, is the price tag really worth it?
Wrapping It All Up
I have a tendency to obsess over business decisions and work myself into a hole. Luckily, that's exactly what I needed to get this article done.
After scrutinizing every Vermont registered agent I could get my hands on, I've determined the best to be Northwest Registered Agent.
They were able to fulfill all the obligations a registered agent must: provide a street address in Vermont, accept and forward my mail, scan and upload legal paperwork, and send reminders about compliance deadlines.
That's all great, but what truly makes them #1 is their customer support. No other registered agent on this list was able to give me the small business advice that the Corporate Guides did.
That's because they don't only have registered agent experience. The Corporate Guides have real-life experience as previous lawyers, entrepreneurs, salespeople, and anything else you can think of in the business world.
If anyone asks me which Vermont registered agent I'd recommend, I'll tell them Northwest Registered Agent without a second thought.
You can contact them today at Northwest Registered Agent.
---
The Best Registered Agent Service Around The United States