My natural affinity for learning (along with distrust of other people's research abilities) may not have served me well as a child, but it has come in handy as a business professional.
Upon finding that my colleagues and I knew little to nothing about registered agents, I took it upon myself to personally search all of Utah for the best registered agents available.
After undergoing LLC formation 13 times, I came up with the following results.
Best Registered Agent: Northwest Registered Agent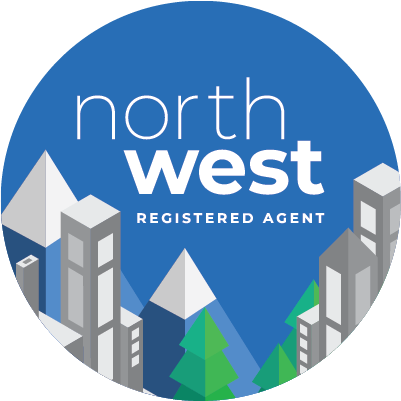 Positives:
Easy sign-up process
Mail scanning, uploading, and forwarding
Alerts for important upcoming compliance deadlines
$125 per state per year
Corporate Guides who can answer your small business questions
Negatives:
No dedicated account manager
After humoring my obsessive research tactics for months on end, I found the best Utah registered agent to be Northwest Registered Agent.
Here's why:
They are a national registered agent service with addresses in all 50 states.
They will scan, upload, and process ALL my mail.
They maintain an online account where I can view all my important documents.
They only cost $125.
They have a simple sign-up system.
They let me know about any and all compliance dates I need to meet to stay in good standing with the Utah Secretary of State.
Throughout my search for an exceptional Utah registered agent, I encountered many registered agents that simply couldn't deliver on everything in this list. BUT Northwest Registered Agent could deliver, and they could do it well.
I've always had trust issues. Naturally, I didn't trust Northwest. Could they really have it all? Unlikely.
So I called their customer service team. This was usually the weak link in every promising Utah registered agent I encountered. Either an agent was vague with their feedback or adamant that their registered agent services were already completely satisfactory, no matter what issues I brought up.
I did not expect any registered agent to have the kind of customer service Northwest did. The customer service agent who picked up my call listened to every question I threw her way AND offered sage advice.
How? Was this agent an exception? As distrusting as I was, I couldn't deny the evidence before me. I even asked her directly if every other agent was as informative as she was.
And they are. The whole customer service team has experience in the business world.
So while that list of agent services was enough to boost Northwest to the top of my list, their customer service secured their spot at #1.
If you need a Utah registered agent for your new LLC or simply need a change of registered agent, check out Northwest Registered Agent.
Best Budget Option: Harbor Compliance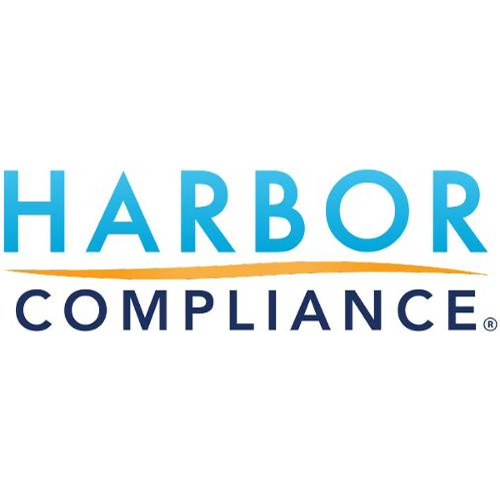 Positives:
Simple online system
Fast and prompt service
All the basics
Only $99*
Dedicated account manager
Negatives:
Harbor Compliance caught my eye from the beginning of my search with their $99 price tag. They offered everything I was searching for in a registered agent, just as advertised.
The dedicated account manager was able to answer any questions I had about my registered agent, though they couldn't provide the small business advice Northwest did.
Visit their website if Harbor Compliance sounds like a promising registered agent for you.
*Prices listed are per state, per year and do not include state fees.
---
My Process
Finding the best Utah registered agent was a labor of love on behalf of my own business and all those business owners who are as clueless about registered agents as I was before now.
My Start
Growing up with an affinity for detail didn't always make me the most popular, but it's sure paid off in the business world. In class, I was the kid who bogged the teacher down with questions about technicalities. On the playground, I was the kid who would pick up a bug and research its species and genus.
Part of that is curiosity and the other part is an innate need to know absolutely everything about a topic once I get my hands on it. Of course, this has also led to what some might label "trust issues."
Unfortunately, this led to quite the holdup when it came time to pick a Utah registered agent service. Going into LLC formation, I hadn't given much thought to how important a registered agent service would be.
When it came time to finally search for a commercial registered agent in Utah, I quickly realized I'd put myself in a tough spot. Between the top-rated registered agent and lower-rated registered agents was a lot of gray area. I wasn't sure what a registered agent service was responsible for in the first place, so the sheer variety of registered agent services out there overwhelmed me.
So I got to doing what I do best—learning anything and everything about the registered agent world. This meant sifting through hundreds of online reviews, drawing up spreadsheets to compare registered agent services and prices, and calling customer service teams to gauge their responsiveness to criticism.
But that still wasn't enough. How could I trust those anonymous registered agent online reviews? For all I knew, the registered agent faked making a business in Utah and wrote their own reviews.
So I dove in and signed up for 13 registered agents myself. That's right. I went through the sign-up process and LLC formation 13 times! All to get the most accurate results of my search for the best registered agent service in Utah, verified by yours truly.
My Criteria
Any good researcher knows to draw up a list of criteria before dubbing anyone the "best" of anything. I applied this principle to my inquisition straightaway to clearly define what I was looking for in a registered agent and why.
First of all, I didn't tolerate upselling from my ideal registered agent. I wanted an up-front Utah registered agent service that would advertise exactly what they were selling instead of hiding "add-ons" in the fine print (which were usually services that should've been included in the first place.)
Based on conversations I've had with friends starting their own business entities, I've gathered that none of us know what's going on when it comes to what a commercial registered agent should be doing. There's a gaping hole in knowledge about a proper registered agent. So, for all you ambitious business owners out there, a competent registered agent in Utah should offer everything your company needs to meet legal obligations:
Receiving, processing, and forwarding all mail sent to your Utah business entities
Maintaining an updated online account with scans of legal notices and documents
Providing a street address in Utah available to receive legal paperwork (e.g. receive service of process) and list on your Certificate of Formation
Having a resident agent available as a point of contact to the Utah Division of Corporations during regular business hours
Sending compliance alerts about important deadlines (e.g. annual reports, court dates, Certificate of Organization, etc.)
A good registered agent service will include all of this in their basic package. You shouldn't have to pay extra for any of these, and you especially shouldn't be tricked into paying for them in the fine print.
Another criteria was that the commercial registered agent had to have at least 10 years in business. This would prove to me that they had experience with all the critical legal framework necessary to my limited liability company.
With around 10 years in business, I would be more confident that the registered agent knows how to work with the Utah Division of Corporations, accept service of process, and keep my business entity in good standing with the state of Utah.
Now, 10 years of experience don't guarantee any of these things in a registered agent, but it gives me peace of mind. I don't want my business to be a brand new registered agent service's learning experience.
Lastly, I needed whatever Utah registered agent service that made my final list to have an easy sign-up process and easy-to-use website. Time is money. Time spent crying over an overly complicated registered agent sign-up process could've easily been money used for a filing fee.
Other than that, having an updated website is critical to any company nowadays. For a registered agent service to be competent in my eyes, they needed easy-to-navigate websites so that I could get right to my online portal with no fuss. I didn't want to be stuck on a clunky website when trying to view uploads of important legal documents.
My Journey
Going into this inquisition for the best registered agent in Utah, I didn't quite know what to expect. I didn't foresee how time consuming the registered agent research would be, but in hindsight, it was worth the sacrifice.
You see, the wrong registered agent in Utah could potentially cause major damage to your new, vulnerable limited liability company (LLC). A bad registered agent could mishandle critical documents, not help you stay on top of filing an annual report (or the million other filings), and drain your money and resources.
So it was satisfying that my registered agent criteria knocked out a bunch of incompetent competitors. It felt like serious progress when I could say, "That fine print sure lists a lot of add-ons. Next!"
Other options were positively prehistoric with their online presence or sign-up system. A couple asked me to FAX documents over. Come on, people.
Every so often, I'd encounter a registered agent service in Utah that promised eager, "fresh" faces. No thanks.
In the end, I was left with 13 registered agent options that more or less covered all the bases (some more than others).
Here they are.
My Results
This is what my registered agent inquisition came up with (in order of preference):
My Favorite Registered Agent Service: Northwest Registered Agent
Northwest Registered Agent rose above its registered agent competitors because it met all the basic requirements I was searching for in a commercial registered agent while providing unmatched support at a fair price.
My Experience
After hassling most registered agents in the state of Utah over one issue or another, Northwest Registered Agent was a breath of fresh air.
From the get go, their website was clean cut and easy to navigate. The online portal was updated in real time as my mail came in during normal business hours.
They provided a physical address in the state of Utah so I would have a registered office on file in my Articles of Incorporation (also known as Certificate of Organization) and on public record. A statutory agent would be available as a point of contact for the Secretary of State, ready to receive service of process or any other important legal documents that showed up during regular business hours.
Also, the compliance deadline alert system was a lifesaver for my LLC. They'd alert me about filing annual reports and remind me about court dates and other critical deadlines. A registered agent must stay on top of these documents themselves, but actively alerting me about my side of things was an added bonus.
While all that was enough to catch my attention, Northwest Registered Agent secured its place as my top choice because of its customer service. Corporate Guides, their in-house customer service team, was composed entirely of professionals with real-life experience in the business world.
These are people with backgrounds as lawyers, accountants, businesspeople, and small business owners. Business days are filled with one crisis after another, so having the Corporate Guides just a phone call away put me at ease and helped my LLC get through early stages of formation.
My Recommendation
If you're looking for a quality registered agent in Utah that can keep the Division of Corporations off your back AND provide small business advice, Northwest Registered Agent is a great option for you.
They provide all the basics you need during normal business hours, are trustworthy enough to accept service of process and handle your private information, and keep your business entity well aware of filing deadlines (e.g. annual report).
Take a look at them today at Northwest Registered Agent.
My Budget Pick: Harbor Compliance
Harbor Compliance would be #1 on this list if not for Northwest's exceptional customer support. Nevertheless, Harbor Compliance is a great budget option that will fulfill all legal obligations your business entity needs from a registered office.
My Experience
Harbor Compliance was almost #1 for a reason.
They cover all the registered agent basics to a satisfactory degree and don't have any hidden fees, which is almost unbelievable considering their low price.
Every business entity in Utah must have a physical address, be available during normal business hours to serve as a point of contact, and be able to accept service of process and other important legal documents. Harbor Compliance was able to do all of this up to my standards.
On top of all that, they provide a dedicated account manager that's waiting for you on the other side of the registered agent sign-up process. He's great with answering questions related to your registered agent service.
It's worth noting that the dedicated account manager doesn't come close to Corporate Guides as far as small business advice, though it is a nice feature.
My Recommendation
Harbor Compliance is a worthy competitor. They do everything registered agents are supposed to do for $99, which is the lowest price I found.
If your business is on a budget, Harbor Compliance is the registered agent to go with.
The Other Registered Agent Services
After my top two picks, these are the 11 other options worth mentioning (mostly because I put the time and effort into researching them):
Rapid Registered Agent—A few fun features
Rapid Registered Agent is a solid choice. I liked them.
They could do all the basics like accept service of process, provide a physical address, and send compliance alerts (at no added cost for texts). They also had an auto-fill feature for forms.
BUT at $120, they're more expensive than Harbor Compliance for the same services.
Rocket Lawyer—Great for online legal services
Rocket Lawyer is a registered agent service in Utah that is known for its legal resources.
If you foresee your LLC needs online legal consultations and legal documents, then maybe their $149 registered agent service is worth it.
Team 'Nothing Special'
Team "Nothing Special" holds no surprises. You can guess what they're like from that name alone.
These are the registered agents that can cover most of the bases for what your business entity needs. BUT in one way or another they're not good enough to make the top two spots.
This group includes IncFile ($119), ZenBusiness ($99), Jumpstart Filings ($150), Swyft Filings ($159), SunDoc Filings ($159), Registered Agents Inc. ($200), and InCorp ($99).
They can get the job done, but there's nothing exceptional about them.
Team 'Big Brand'
You know how at the grocery store there's a name brand item and then the store brand knock-off that's cheaper? Well, Team "Big Brand" is all about that name brand.
These are registered agent services that have been in the game for a while. They include CSC Global ($200) and LegalZoom ($299). They do have some features (like a $1 million identity theft protection policy) that make them stand out as "premium" services, but other than that, the price tag can be attributed to their name alone.
Now, if that's your thing, they might be a good registered agent option. They have nice logos and emails, and they'll accept service of process and cover your filing fees. But if you're more concerned about budget and getting the best bang for your buck, they might not be the best options for you.
Wrapping It All Up
Given my innate curiosity and inability to trust anyone else's opinion, it was only right that I conduct an intense search for the best statutory agent in Utah all on my own.
After countless hours spent on this registered agent search, I recommend Northwest Registered Agent.
They delivered all the basics I was looking for in a registered agent in Utah, and they performed everything quickly and efficiently. I never had to worry about privacy issues or legal obligations going unfulfilled on behalf of my business.
BUT I stand by the fact that their Corporate Guides are their best selling point. These customer service agents don't just answer questions about the registered office. No, they can troubleshoot your business problems right along with you.
They were able to alleviate much of the everyday stress I encountered when forming my Utah business entity. Their backgrounds in business, law, marketing, and other applicable fields guaranteed that their advice came from real-world experience. I knew I was in good hands from my first phone call with them.
That's why I have no problem recommending Northwest Registered Agent.
If you're looking to change your Utah registered agent or are a brand new LLC, check out Northwest Registered Agent.
---
The Best Registered Agent Service Around The United States