Thanks to my obsessive research skills and the expanse of the internet, I was more than equipped to scour the state of Oregon for the best registered agent service available.
After personally forming an Oregon LLC or two, I compared these registered agent services based on my own experience, their performance reviews from other business entities, and every other online resource I could get my hands on.
If you're interested in a new registered agent in Oregon, keep reading.
Best Registered Agent: Northwest Registered Agent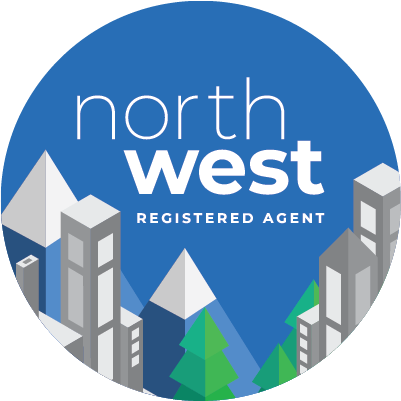 Positives:
Easy sign-up process
Mail scanning, uploading, and forwarding
Alerts for important upcoming compliance deadlines
$125 per state per year
Corporate Guides who can answer your small business questions
Negatives:
No dedicated account manager
After months of putting my obsessive research skills to the test, I concluded that Northwest Registered Agent earned my recommendation for the #1 Oregon registered agent service.
Here's why:
They will scan and upload ALL my mail.
They regularly update my online account with important business documents.
They cost only $125.
They have an easy-to-use sign-up system.
They have a registered physical address in all 50 states.
They notify me about ALL compliance dates I need to meet to stay in good standing with the Oregon Secretary of State.
See that list? That's not too shabby, especially for the price. It almost seems too good to be true . . . which is why I decided to call their customer service team myself.
That phone call turned out far better than expected. I was sure that I'd found the chink in their armor of quality services and fair price points, but no. The agent who answered my call listened carefully as I came up with some random, jumbled question on the spot.
While I came up with a hypothetical staffing problem, I got the feeling that the Northwest Registered Agent customer service line could answer questions about anything from LLC (limited liability company) formation to default judgment. She gave me advice and information that was helpful and applicable to my LLC.
Was this an anomaly? Some lucky timing on my part? Nope! The entire customer service team at Northwest Registered Agent has experience in the business world, having worked in fields like accounting, marketing, entrepreneurship, and law.
An Oregon registered agent company that offered everything I was looking for AND had great customer service? Yeah, that was enough to put them at the top of my list.
Check out Northwest Registered Agent if you're looking to form your LLC and need the best registered agent in the state of Oregon.
Best Budget Option: Harbor Compliance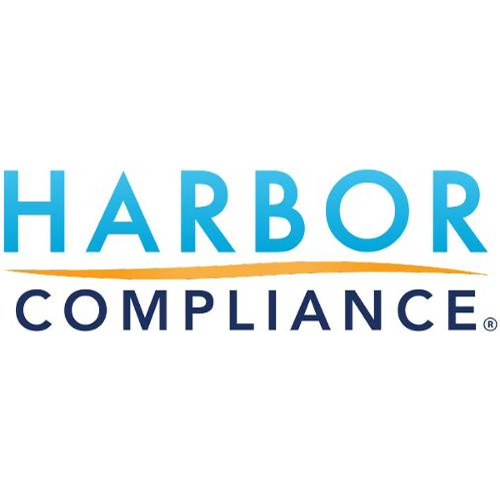 Positives:
Simple online system
Fast and prompt service
All the basics
Only $99*
Dedicated account manager
Negatives:
Harbor Compliance is worthy of their #2 spot. They offer all the services that Northwest does. The quality is there, and the price is right at $99.
After the sign-up process is complete, they give you a dedicated account manager. Having someone who knows your account is a big plus, if only to make the process of changing your registered agent company to Harbor Compliance a little smoother.
Even so, there's a reason Harbor Compliance isn't #1. A dedicated account manager is nice, but it's not the same caliber of customer service as the in-house team of experts at Northwest Registered Agent.
If your LLC is on a budget and doesn't need the kind of guidance that Northwest Registered Agent offers, Harbor Compliance is a good Oregon registered agent for you.
You can find more information on them at Harbor Compliance.
*Prices listed are per state, per year and do not include state fees.
---
---
My Process
Searching for top-tier Oregon registered agent service options meant months of online research, countless phone calls to customer service teams, and more than a couple technical hangups.
My Start
The world is a dangerous place. Maybe lions, poisonous snakes, and parasites aren't the biggest threats to humanity anymore, but now there's something far more nefarious—the internet.
That's right. Don't trust all those ones and zeros. I should know.
I've always been the guy that had to take EVERY little detail into consideration before making a decision. I'm sure my mum appreciated my endless questions and critiques as a child. The internet took all that to a whole new level.
With the world at my fingertips, I could finally perfect my decision-making process via hours of research beforehand. Is this time-consuming? Absolutely. Is it good for my brain? Probably not. But is it worth it? Sometimes.
Lucky for anyone who needs an Oregon registered agent company for their Oregon business entity, my sights have been set on the best registered agent service Oregon has to offer.
However, this time there was a twist. Rather than simply reading reviews and critiquing websites for each Oregon registered agent service, I put my credit card information on the line and personally signed up for 13 registered agents with 13 fake LLC names. I've gone deep undercover to compile a list backed by first-hand experience along with objective research.
My Criteria
When I say I wanted the best registered agent service in Oregon, you might wonder, "Best at what?" Great question! To find out the "best," I came up with a list of criteria to measure each registered agent service by.
At the top of my list: no upsells. I needed a resident agent service who could keep my LLC in good standing with the Oregon Secretary of State without a hidden fee. Nobody wants to fall into the trap of signing up for a business service for one price and then having to pay extra later.
Most of the time, those extra fees are for business or legal services that should've been included in the first place!
For an Oregon LLC to navigate the legalities and stay in line with the Oregon Secretary of State, they need an Oregon registered agent service that delivers ALL the basics. These include:
Processing and forwarding ALL mail received at their registered office
Alerting me to compliance deadlines about filing Articles of Organization, annual report, etc.
Scanning and uploading legal documents
Providing a physical street address in Oregon that's accessible during normal business hours to keep my own office address off public record
Another requirement was at least 10 years in business. Being a newbie isn't an advantage. I was looking for a company who had experience with the Oregon Corporation Division, someone who had proven they'd be worth the investment of my time and money.
Lastly, I needed a company with an easy sign-up process. This is the first hurdle for every registered agent in Oregon. I'd look at their website to find obvious scams and from there, if the sign-up process was hard to follow or included faxing, they were OFF my list.
My Journey
After all was said and done, I was able to procure a list of Oregon registered agent services that I'd be comfortable recommending. It was NOT quick or easy.
Just to give you an idea, I started with 64 Oregon registered agent service providers and ended with 13.
Some looked great . . . at first glance. The price was right. They offered a registered agent address, were open during regular business hours, sent report reminders, and accepted service of process. And then I read the fine print, full of hidden fees and broken promises.
Others didn't look so great. Their online presence was lacking, which just doesn't cut it in today's world. An online account is a must, not a bonus. Business entities need a registered agent whose website and sign-up process are easy and efficient, not outdated and clunky.
It wasn't all bad. A registered agent must deliver on the basics to make this list, and a few did. Even fewer had the basics PLUS some exceptional registered agent features.
These are the Oregon registered agent service providers that met the final cut.
My Results
Here are my results (from my favorites to my not-so-favorites):
My Favorite Registered Agent Service: Northwest Registered Agent
Northwest Registered Agent is my #1 recommendation for a registered agent in Oregon because they offer everything I need from a registered agent service and can meet the legal needs of my Oregon LLC for an affordable price.
My Experience
From my first cursory glance at their website, I was pleased with what I found in Northwest Registered Agent. Their website is easy to navigate, and the sign-up process was simple. Nothing looked scammy or overcomplicated.
While they provide a registered office that's open during normal business hours, I was looking for more than a name and address from my registered agent. They were great at handling ALL my mail.
Snail mail is still the preferred method for legal documents like service of process. They were able to forward my catalogs and everything else in a timely manner. I have no doubt that a process server would be able to reach them and that they'd notify me immediately.
Speaking of notifications, the compliance deadline alert system was a great touch. When it comes to filing paperwork for my LLC, I don't want anything falling through the cracks. Documents might be a hassle, but they're a necessary hassle for any successful company.
Speaking of success, what sold me on Northwest Registered Agent was their Corporate Guides, which is what they call their in-house support team.
Their Corporate Guides have real-life experience in a variety of applicable fields, including small business ownership, accounting, and marketing. They were there to answer my calls and help troubleshoot problems that cropped up throughout the day.
Though $125 isn't the lowest price I found, it's well worth the quality of customer service I got.
My Recommendation
If you're looking to change your Oregon registered agent, Northwest Registered Agent is the place for you.
Not only do they keep your LLC in line with the Oregon Secretary of State, but they'll also throw in an entire team of people who are equipped to give small business advice. With those Corporate Guides in your corner, your Oregon LLC has an even better chance at success.
If your company needs a new registered office to appease the Oregon Secretary of State, Northwest Registered Agent is worth checking out.
My Budget Pick: Harbor Compliance
If not for Northwest's exceptional customer service, Harbor Compliance would be my #1 recommendation for an Oregon registered agent service for their quality features and low price.
My Experience
Harbor Compliance is a respectable choice for an Oregon registered agent.
They do enough to keep the Oregon Secretary of State off your back at a price you won't find anywhere else (minus Oregon registered agent companies that try to upsell you).
They're happy to give you a street address in Oregon, send you reminders about filing documents (like annual report filing), and stay available during normal business hours to accept legal documents, service of process, and other important communication. As far as forwarding mail and uploading important documents, they do that, too.
An unexpected bonus from Harbor Compliance was the dedicated account manager. After the sign-up steps were all squared away, I was pleasantly surprised to find Jim waiting for me on the other side.
He was great at answering my questions about things related to my registered agent service. At the bare minimum, a registered agent must be available at a physical street address. But Jim was able to answer my questions about all the other basics I was unclear about at the time. Nice guy.
My Recommendation
Harbor Compliance stands out amongst other Oregon registered agent providers because of their budget-friendly price. I was surprised that they were able to deliver on their advertised services for $99 per year.
So why are they at #2? They're good at what they do, but they don't go above and beyond. There's no exceptional customer support, no urgency to notify me when a service of process pops up for my LLC.
The point is, they're good but not great. Which is fine, if that's what your corporation needs.
Harbor Compliance is good for a physical address to have on public record, forwarding your mail, and satisfying the legal requirements for the Secretary of State. But they aren't doing anything groundbreaking.
The Other Registered Agent Services
Starting with 64 Oregon registered agents, I knew they couldn't all be winners. Here are the 11 registered agent providers that didn't make my top two but work just fine.
Rapid Registered Agent—A few fun features
Rapid Registered Agent is legit. They do some extra stuff besides giving you a registered office and calling it a day.
For example, I hate paperwork. This is truly unfortunate, considering the endless paperwork every business entity must get through, especially when you're about to form an LLC.
Rapid Registered Agent auto-completed some of those forms for my corporation. Also, they didn't charge extra for alerts or texts. These are good things.
Are they good enough to charge $120 per year? Depends on your corporation. I personally recommend Harbor Compliance because they're cheaper and perform the same functions.
Rocket Lawyer—Great for online legal services
Rocket Lawyer is another popular resident agent. They can give you an office address, receive business documents from the Corporation Division, and otherwise handle everything legally necessary to satisfy the Oregon Secretary of State.
However, their true strength lies in their legal services (hence "lawyer" in the name). They can give you a physical street address in Oregon AND schedule a consultation with a lawyer.
Team 'Nothing Special'
This next section includes each Oregon registered agent that can satisfy requirements of the Secretary of State and Corporation Division, but doesn't go above and beyond. They can do everything a registered agent must to protect your LLC from scary lawyers, but that's about it.
Team "Nothing Special" includes Jumpstart Filings ($129), SunDoc Filings ($159), Registered Agents Inc. ($200), Swyft Filings ($149), IncFile ($119), InCorp ($99), and ZenBusiness ($199). They're all able to accept service of process, provide your LLC a physical office address, and assist with LLC formation . . . and that's it.
Team 'Big Brand'
As far as Oregon registered agents go, these are the brand name options. Sure, they can give you a registered office and accept your service of process like every other registered agent, but they do it with class.
They'll serve as your point of contact with the Oregon Corporation Division, no problem. In fact, they've been in good standing with the Oregon Secretary of State for generations. With their grammatically correct emails and polished logos, it's hard for even the higher-ups to escape their charms.
All jokes aside, this group consists of LegalZoom ($299) CSC Global ($299), both of which are "premium" registered agents. Aside from having spiffy presentations, they have the added benefits of paying your filing fee while you add them to your Articles of Organization.
Their names are big enough in the Oregon registered agent world to warrant some admiration. Is that admiration worth the $299 fee, though?
I'm not saying that the registered agent quality isn't there. They're great at staying on top of correspondence from the Oregon Secretary of State, reminding you about filing that annual report, and organizing your legal documents. But they don't offer the small business advice that Northwest Registered Agent does, nor are they as cost effective as Harbor Compliance.
Wrapping It All Up
Thanks to my meticulous decision-making process (and lack of hobbies at the moment), I was able to personally try out 13 registered agent providers in Oregon.
Out of the 64 registered agents I originally started out with, my final recommendation goes to Northwest Registered Agent.
They're available at a registered office during regular business hours to accept documents from a process server, receive and forward your mail, and serve as a point of contact for the Oregon Secretary of State.
With their compliance deadline alert system, your new LLC will stay on top of filing annual reports and other important documents.
Northwest Registered Agent isn't an Oregon registered agent that will give you a street address and call it a day. They do everything efficiently and promptly, and their Corporate Guides take customer service to another level.
Whereas every other Oregon registered agent I researched had incompetent to mediocre customer service, the Corporate Guides offered insights that actually helped my new LLC with everyday problems. Whether I had questions about filing a form, adjusting to my new registered agent, or improving marketing for my LLC, their agents had advice and experience to back it up.
I'll gladly recommend Northwest Registered Agent to any new LLC looking for a new registered agent.
Assess them for yourself at Northwest Registered Agent.
---
The Best Registered Agent Service Around The United States