Once I discovered that nobody had researched Oklahoma registered agent services in depth, I decided to take on the challenge myself.
Fueled by a deep distrust of others' opinions, preferring my own research skills, I personally investigated and signed up 13 registered agents to form the best evaluation possible.
For my top recommendations, keep reading.
Best Registered Agent: Northwest Registered Agent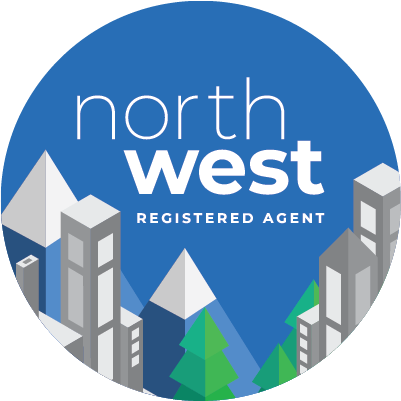 Positives:
Easy sign-up process
Mail scanning, uploading, and forwarding
Alerts for important upcoming compliance deadlines
$125 per state per year
Corporate Guides who can answer your small business questions
Negatives:
No dedicated account manager
After months of comparing registered agent services in a multi-stage analysis, I recommend Northwest Registered Agent as the best Oklahoma registered agent for your business.
Here's why:
They are a nationwide registered agent service with a physical address in all 50 states.
They scan, upload, and forward ALL my mail.
They provide an online account where I can view all my important documents.
They only cost $125.
They have a simple online sign-up system.
They send compliance deadline reminders so I can maintain good standing with the Oklahoma Secretary of State.
A registered agent that checks off all my criteria is hard to find. I put the time in to figure out exactly what a registered agent should be doing, so Northwest earned my approval just from this list.
BUT that list alone wouldn't place them at #1. I had to consider possible weak links. For registered agents, that's usually customer service.
So I called their customer support team with a list of prepared questions and concerns to throw their way. To my surprise, the agent who picked up my call didn't bat an eye.
He answered my questions about registered agent services AND took it a step further by offering business advice unique to my situation. As in, personalized small business advice. As in, soaring above my expectations.
The business advice isn't unfounded, either. Every customer service agent on their team has real-life experience in a business-related field.
Thanks to their excellent customer service and full coverage of registered agent duties, Northwest Registered Agent has my recommendation.
Head over to Northwest Registered Agent to judge for yourself.
Best Budget Option: Harbor Compliance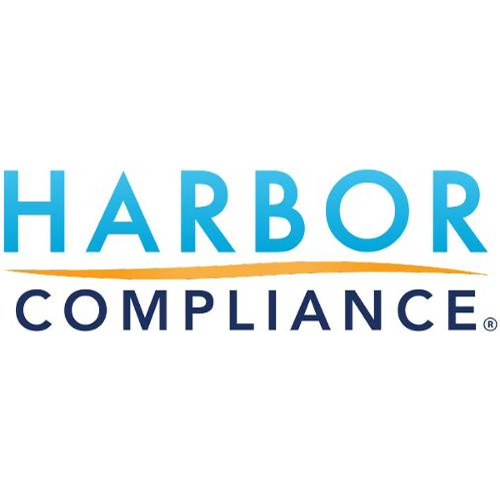 Positives:
Simple online system
Fast and prompt service
All the basics
Only $99*
Dedicated account manager
Negatives:
Harbor Compliance performed all registered agent duties to my standards AND had the lowest price on the Oklahoma registered agent scene.
They'd be my top pick if not for Northwest's customer service. But they do have some perks on top of regular registered agent obligations, like a compliance deadline alert system and a dedicated account manager.
If your own registered agent isn't cutting it, check out Harbor Compliance.
*Prices listed are per state, per year and do not include state fees.
---
My Process
I'm one to rise to a challenge, and finding the best Oklahoma registered agent was one of my biggest challenges yet.
My Start
Being a perfectionist is a blessing and a curse. Add in trust issues and you have an interesting concoction.
It's not like I was born with trust issues and the need to excel at everything I do. Actually . . . maybe I was. Whether these traits are embedded in my DNA or I picked them up somewhere along the way, they're definitely there.
In a professional sense, these traits are helpful. I rely on my own judgment for major decisions, and I need ALL the information possible before putting my money behind something.
But those strengths can also be weaknesses. Sometimes, I have too much information and I can't make a decision for the life of me.
That's what happened when it came time for my Oklahoma LLC to choose a registered agent service. My first online search brought up dozens of results, and I had no idea how to compare them.
When I turned to my fellow Oklahoma business owners, I quickly found that they knew as little as I did. From that point on, I knew it was up to me alone to research and try every eligible Oklahoma registered agent service for myself to make a full-proof decision and share my experience with my fellow business owners.
My Criteria
How can you say what's "best" without guidelines to judge by?
When I started out on this quest for the "best," I didn't know what Oklahoma registered agents should be doing, much less what would set the best registered agent apart from the rest. After hours scouring the internet for registered agent essentials, I came up with a list that covers everything a quality registered agent should include in their full package:
Serve as a point of contact for your Oklahoma LLC to accept documents and receive service of process on behalf of your business from the Minnesota Secretary of State
Provide a registered address in Oklahoma to list on formation documents, online filings, and public record
Receive, process, and forward all mail sent to your Oklahoma corporation during regular business hours
Keep an updated online account with scans of legal notices and documents
Send compliance alerts about important deadlines (e.g. annual reports, hearings, etc.) and legal notifications
Fulfilling this list up-front is essential for my first rule: no upsells. Any registered agent service that earns my approval delivers on what they advertise and doesn't hide fees in the fine print. Usually, services advertised as "add-ons" in the fine print should've been included in the package from the start.
Another rule: at least 10 years in business. It's hard to earn my trust in the best of circumstances, so there's no way a brand new resident agent service would make my cut. They haven't proven that they're responsible with paperwork or private information. I'd rather not risk it.
Final rule: an intuitive online platform. This means the website AND sign-up process are easy. Wasting time trying to figure out how to navigate either is frustrating and inefficient. Limited liability companies need easy access to online documents, so clunky online services are a big no.
My Journey
This quest for the best Oklahoma registered agent had some twists and turns, but ultimately I was able to make a confident recommendation.
In the beginning, I weeded out a chunk of Oklahoma registered agent competitors with my upselling rule. A registered agent would appear to offer one package, and then I'd read the fine print to find some elements were "add-ons."
Other resident agent options presented themselves well, but they hadn't been around very long. My business entity wouldn't be a "learning experience," so newer statutory agent services in my search were eliminated.
Finally, I developed a critical eye for each registered agent service's online presence. Some had sketchy pop-ups. Those were an easy no. Others had websites or sign-ups that weren't designed well and drove me crazy.
After all those failed candidates, I was left with these 13.
My Results
With in-depth online research and personal experience in mind, I created a list of every Oklahoma registered agent service that passed my criteria (from favorite to least favorites):
My Favorite Registered Agent Service: Northwest Registered Agent
Northwest Registered Agent is my top pick for an Oklahoma registered agent service because they met my expectations for a registered agent and then exceeded them with their customer support.
My Experience
Northwest Registered Agent has mastered all the legal obligations a registered agent service must meet.
They provided a business address so I'd have an Oklahoma registered office to list on my official paperwork, which I'm never short on during LLC formation. Aside from that physical street address, they were available during normal business hours to receive service of process and other legal documents, functioning as a point of contact for my business entity.
Another big responsibility for an Oklahoma registered agent service is mail. They can accept legal documents, but they also handle everyday mail directed toward your Oklahoma business. Northwest accepted and forwarded ALL mail that came my way. I have no doubts about their ability to receive a service of process if a process server were to come around.
Another bonus from Northwest was their compliance calendar. A new limited liability company has a LOT of paperwork to keep track of. It's rare that a statutory agent offers "worry free compliance," sending you annual report reminders and the like. This service helps your Oklahoma LLC keep up with corporate compliance so you can stay in good standing with the Oklahoma Secretary of State.
As great as they were at offering all the registered agent basics during normal business hours, Northwest earned my #1 resident agent spot for a feature that truly went above and beyond—the customer service.
Their customer service department, named Corporate Guides, is an in-house team of professionals with experience in a variety of business-related fields. Thanks to their time in accounting, small business ownership, law, and everything in between, they're able to offer small business advice that's actually helpful!
Corporate Guides were a lifesaver, providing advice beyond the scope of the average registered agent's customer support. As a business owner, I appreciate any breaks I can catch, and Corporate Guides are the biggest break I got throughout this process,
My Recommendation
Northwest Registered Agent is a worthy #1 registered agent thanks to their well-executed resident agent duties and remarkable customer support.
Their legal services will satisfy the Oklahoma Secretary of State, and their customer service will take a load off your shoulders.
If you need a registered agent in Oklahoma that will do more than just receive a service of process, look into Northwest Registered Agent.
My Budget Pick: Harbor Compliance
Harbor Compliance is my #2 pick for an Oklahoma registered agent because they check off all the boxes I looked for in a registered agent AND are the cheapest option on the market.
My Experience
Harbor Compliance falls just behind Northwest Registered Agent because they don't have any outstanding features like Northwest's Corporate Guides.
However, they fulfill all the legal duties an Oklahoma registered agent must to meet the requirements of the Oklahoma Secretary of State. This includes providing a physical street address in Oklahoma so that you have a registered agent's name to keep on file.
You can appoint your registered agent online with Harbor Compliance's easy-to-use sign-up process. Their entire online platform is simple enough for any business owner to easily navigate, which comes in handy when you need to access your online dashboard for uploads of document deliveries.
Other than assigning an Oklahoma office to keep on public record, Harbor Compliance offers a compliance alert system (like Northwest) that reminds you about state forms and other time-sensitive filings.
Now that you have the rundown on all the basics, it's worth noting that Harbor Compliance provides a dedicated account manager. This position isn't the same as Northwest's Corporate Guides, so you won't be getting small business advice. But for only $99, it's nice to have basic services covered AND someone who knows your account.
My Recommendation
Harbor Compliance is a noteworthy registered agent in Oklahoma because they're the cheapest option and still deliver on a registered agent's responsibilities.
They've been around long enough to assign you a business address and handle service of process, though they don't have any features outstanding enough to warrant my #1 recommendation.
Whether you're unsatisfied with your current registered agent or are a new Oklahoma business, visit Harbor Compliance for a budget-friendly statutory agent.
The Other Registered Agent Services
Other than my top picks for an Oklahoma registered agent, the following 11 options are also available:
Rapid Registered Agent—A few fun features
The Oklahoma registered agent Rapid Registered Agent will accept service of process, assign you a street address, and receive documents on your behalf for $120.
Other perks include auto-filling your paperwork and not charging for text reminders.
But they aren't a top pick because they aren't as cheap as Harbor Compliance and don't offer the customer service that Northwest does.
Rocket Lawyer—Great for online legal services
Rocket Lawyer is a slightly more expensive option because they function as a statutory service and a source of legal services.
Does that justify a $149 price tag? Maybe if your business could use those additional services, but they aren't the best value option by my criteria.
Team 'Nothing Special'
These last few competitors can hold their own with LLC formation, but none are an exceptional option for a registered agent in Oklahoma. This group includes: Swyft Filings ($159), SunDoc Filings ($159), Jumpstart Filings ($150), Registered Agents Inc. ($200), IncFile ($119), ZenBusiness ($199), and InCorp ($99).
Most of these will accept service of process, tax notices, and legal documents. But they all have cons big enough to place them at the bottom of my list, whether it's being overpriced or having a clunky website.
Team 'Big Brand'
Speaking of being overpriced, Team "Big Brand" consists of some expensive names: CSC Global ($299) and LegalZoom ($299). Each of these is a quality registered agent in Oklahoma, they just do it for double or triple the price of the average registered agent.
Those "premium" prices can be explained by the weight these business names hold. LegalZoom is known for its $1 million identity theft protection, while CSC Global takes care of your filing fees when you switch from your own registered agent. Both have fancy logos.
As a business owner looking for the best value option, Team "Big Brand" wasn't for me.
Wrapping It All Up
Thanks to my perfectionist nature (with a side of trust issues,) I felt compelled to sign up for all 13 agents in the search for my own registered agent.
Having experienced all those options, I recommend Northwest Registered Agent.
They provide an Oklahoma street address to keep on the books with the Business Filing Department. Their turnaround for mail forwarding and online processing of important documents is impressive, and they check off every other box I could think of.
But that's not enough to be #1. Northwest earned that spot with their Corporate Guides, those customer service agents that exceeded my wildest expectations.
With years of experience under their belts, these former lawyers, accountants, salespeople, and entrepreneurs will offer small business advice whenever you run into trouble. No other resident agent offered that caliber of customer service.
That's why I'll recommend Northwest Registered Agent to anyone who asks.
For industry-leading customer service and quality business services, visit Northwest Registered Agent.
---
The Best Registered Agent Service Around The United States