My compulsion to research before any decision (major or minor) may be a hindrance in my personal life, but it's proven helpful in my search for the best Ohio registered agent.
I've investigated over 60 options for an Ohio registered agent service and personally signed up for 13 of them, leading up to this article.
Best Registered Agent: Northwest Registered Agent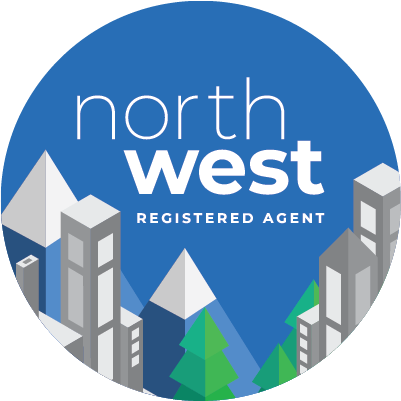 Positives:
Easy sign-up process
Mail scanning, uploading, and forwarding
Alerts for important upcoming compliance deadlines
$125 per state per year
Corporate Guides who can answer your small business questions
Negatives:
No dedicated account manager
With a year of online reviews, website analysis, and calls to customer service under my belt, I chose Northwest Registered Agent as my #1 pick for an Ohio registered agent.
Here's why:
They cost only $125.
They alert me about all compliance dates I need to meet to stay in good standing with the Ohio Secretary of State.
They will scan, upload, and forward ALL my mail.
They maintain an online account that's constantly updated with my legal documents.
They have an easy-to-navigate sign-up process.
They are a national registered agent service available in all 50 states.
After sifting through dozens of other registered agents, this one, that offered every service I wanted, caught my attention right off the bat. It was enough to propel Northwest to the top of my list.
Then it was time to look for flaws because come on. Surely, there wasn't an Ohio registered agent service that covered everything I wanted without some sort of catch.
So I went poking around their customer support department. Throughout this process, I'd had far too many phone calls with customer support, just to see how they'd treat a befuddled customer. By the time I called Northwest, I could gauge the quality of a customer support team within a couple minutes.
I was not expecting the affable professional that picked up my phone call to Northwest. She listened as I spewed random business questions, anything that someone undergoing Ohio Limited Liability Company (LLC) formation for the first time might ask.
She listened and gave me a thoughtful answer, and her advice was incredibly helpful. But was she a diamond in the rough?
Nope. Northwest's entire customer support team is made up of agents just like her, all with experience in the business world. These are former accountants, lawyers, and small business owners.
Needless to say, I hung up that call knowing which Ohio registered agent would have my recommendation.
Check out Northwest Registered Agent if small business advice and comprehensive services would benefit your business in Ohio.
Best Budget Option: Harbor Compliance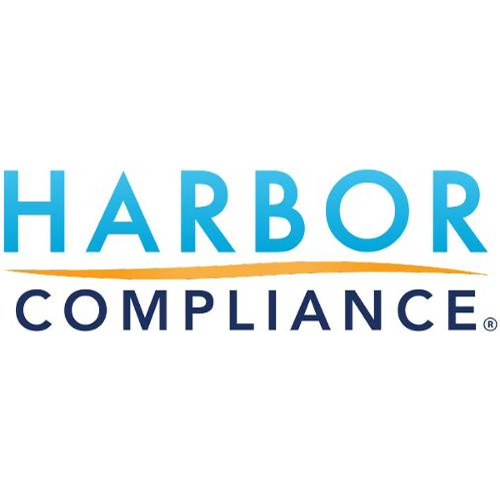 Positives:
Simple online system
Fast and prompt service
All the basics
Only $99*
Dedicated account manager
Negatives:
Harbor Compliance is a quality Ohio registered agent service that will carry out all the duties a registered agent must. And they do it for the cheapest price I could find in the state of Ohio.
Though they don't have the caliber of customer support that Northwest does, they do have a dedicated account manager available for any questions you might have after signing up with them.
For $99, Harbor Compliance is worth looking into.
You can read more about their Ohio registered agent services at Harbor Compliance.
*Prices listed are per state, per year and do not include state fees.
---
My Process
Narrowing down dozens of options to the best Ohio registered agent service is not a project for the faint of heart, as I learned the hard way.
My Start
Some people are adventurous. A pessimist might say impulsive, but I'll go with adventurous. These are the people who will take a road trip to another state or country on a whim. These are the people that will tell their barber, "Cut it however you want—I trust you."
I am not one of these people.
That's not to say I'm boring. I love adventure. I just think such ventures require preparation. And by preparation I mean spreadsheets. LOTS of spreadsheets.
This is not a new development by any means. I've always been keen on preparation. Before any family holiday, I made sure to research our destination with more thoroughness than the average ten-year-old.
This idiosyncrasy has its pros and cons. Sure, the all-consuming need to research every aspect of a product before purchasing it takes time and energy. In those instances, maybe I should take a step back and ask myself, "Is a new blender really supposed to cause this much emotional turmoil?"
However, when it came to starting my own local Ohio LLC, my little character flaw became a great asset. In the process of forming an Ohio corporation, I had to make a decision that would spell disaster or success in the future: choosing a registered agent in Ohio.
Surprisingly, there isn't much in-depth research about Ohio registered agents. Business entities aren't well versed in the obligations a registered agent must fulfill. And an incompetent registered agent service in Ohio could lead to lost legal notices like Service of Process (my worst nightmare) and missed court dates. Something as small as misplaced mail could put a new corporation or LLC at a serious disadvantage with the Ohio Secretary of State.
Needless to say, my skill set came in handy to fill this void of information about registered agent services in Ohio. On top of meticulously researching every Ohio statutory agent I came across, I took the liberty of handing my credit card information over to 13 different registered agents in the state of Ohio.
My Criteria
One cannot go into a quest for the best registered agent in Ohio blind. Before I smacked a "My Top Pick" sticker on any Ohio registered agent, I had to research the general duties a registered agent service should be expected to perform. From there, I formed my own set of criteria.
My first criteria seems simple but ended up weeding out a sizable chunk of the Ohio statutory agent competitors. My first golden rule: no upselling.
To win my stamp of approval, a registered agent in Ohio had to deliver on what they advertised. Too many times, I was hopeful about the listed price for a statutory agent only to find that they charge for "add-ons" that should be included in the first place.
This begs the question, what should be included in the first place? For all those corporations and LLCs that haven't gotten a registered agent's name and address on record yet, here's everything an Ohio registered agent service should do:
Receive, process, and forward all mail for your Ohio business entity
Keep an updated online account with scans of legal notices and documents
Provide an office address in the state of Ohio that's accessible during normal business hours
Have a commercial registered agent available as a point of contact to receive legal documents on behalf of an Ohio business
Send compliance alerts about important deadlines (e.g. annual report, court dates, etc.)
My next criteria was having at least 10 years in business. When it comes to an Ohio registered agent, being new and "fresh" is a liability to your Ohio business rather than an asset. I'm sure they could give my LLC a street address in Ohio just fine, but they don't have a track record or rapport with the Ohio Secretary of State yet that would give me peace of mind.
Lastly, I looked for easy-to-use websites and sign-up processes. In today's world, most business services are conducted online. For an Ohio registered agent to get my recommendation, they needed a sign-up process that would make changing your registered agent seamless.
Also, anybody in business knows that time is money. I don't need to be sitting around figuring out a website when I could be more productive with my time. Thus, ease of use was a big factor when I critiqued the websites of each Ohio registered agent in my search.
My Journey
I started out with more than 60 Ohio registered agents on my radar. My final list has 13.
There was a statutory agent or two that made my job easy. Once I got the hang of reading the fine print, I noticed clear cases of upselling and eliminated those upsellers from my search for the best.
Occasionally, I'd come across a statutory agent that required faxing as part of their sign-up process. They were also eliminated. How can I trust a statutory agent to navigate notifications and uploads of something like Service of Process if they can't even adapt their sign-up system?
Others looked promising . . . until I learned that they'd only been around for a couple of months. A registered agent must be able to keep the Ohio Secretary of State off my back and responsibly manage documents on behalf of my Ohio LLC. An Ohio registered agent service that hadn't been in the game for that long was not reassuring about these features that could make or break my Ohio LLC (Limited Liability Company).
After crossing Ohio registered agent after Ohio registered agent off my list, I was left with 13 finalists.
Here they are.
My Results
These are the 13 Ohio registered agents I came up with in my investigation (listed by preference):
My Favorite Registered Agent Service: Northwest Registered Agent
Northwest is an Ohio registered agent that earned my approval with their quick and efficient services at an affordable price.
My Experience
Northwest fulfills all the basics I searched for in an Ohio registered agent service. They provided a registered office because your LLC must have a physical address available to receive Service of Process, legal notices, and all other mail during normal business hours.
They also served as my point of contact for the Ohio Secretary of State. All the while, they protected my personal information, keeping my name and address off public record. Other benefits included helping me file my Articles of Organization and keeping me on top of deadlines for my annual reports.
Keeping track of paperwork and deadlines is frequently tiresome, so their compliance alert system was really nice. Those reminders gave me confidence that Northwest could keep my state of Ohio corporation in good standing with the Secretary of State.
While that's all fine and dandy, the real reason that Northwest is at the top of my list is their Corporate Guides, customer service agents with real-life experience. Due to their previous jobs in marketing, accounting, entrepreneurship, and other applicable fields, they're able to give helpful advice in real time.
Like any other business, my new business in Ohio ran into problems on a daily basis. The Corporate Guides were incredibly helpful during instances where I felt stuck. Their insights very well may have saved my Ohio LLC from certain doom early on.
My Recommendation
If you want an Ohio registered agent service that can go above and beyond simply giving your LLC an address in Ohio, I recommend Northwest Registered Agent.
They offer a complete package of features that will fulfill everything your business needs from an Ohio registered agent service, keeping your business in good standing with legal entities and helping your LLC succeed.
Whether you're looking to change your registered agent or are a brand new LLC, take a look at Northwest Registered Agent.
My Budget Pick: Harbor Compliance
Before I discovered Northwest, Harbor Compliance was at the top of my list because they fulfill all the legal obligations a resident agent must for the lowest price available.
My Experience
Harbor Compliance is great at the basics.
They'll get your LLC a street address in Ohio, remind you about compliance deadlines, forward all your mail, and update your online account with scanned legal documents.
After the sign-up process was complete, I found a dedicated account manager waiting for me on the other side. He was waiting to walk me through the next steps and address any questions I had related to my new registered office.
The dedicated account manager is just what it sounds like: dedicated to your account. That doesn't mean giving you small business advice like Northwest's Corporate Guides.
My Recommendation
When compared with the rest of the Ohio registered agent services I came across, Harbor Compliance measures up nicely. They've got the basics covered to a satisfactory level.
BUT they don't have any exceptional features. Their best selling point is the price.
If your business is on a tight budget and looking for a cheaper Ohio registered agent service that can still get the job done, check out Harbor Compliance.
The Other Registered Agent Services
Aside from my top two choices, these are the other 13 registered agent services that met my criteria.
Rapid Registered Agent—A few fun features
I liked Rapid Registered Agent. For just $120 (plus filing fee), they'll take care of all the legalities a registered agent must.
Other than that, I liked that they didn't charge for text reminders, and they auto-filled paperwork for me.
That's great and all, but they still don't have the low price that Harbor Compliance does while offering the same services. And they certainly don't have Corporate Guide-level customer support.
Rocket Lawyer—Great for online legal services
Rocket Lawyer is a resident agent available for when a process server stops by during business hours, and they can give your LLC a registered office address, update your online account, and assist with your Articles of Organization.
However, their strength is in their online legal services, ranging from legal documents to consultations.
If your business is in need of legal services, they're a good option.
Team 'Nothing Special'
Here we are. At the bottom of the barrel.
Our final grouping includes registered agents that are okay. Nothing special, as it were. This group includes IncFile ($119), ZenBusiness ($199), Jumpstart Filings ($150), Swyft Filings ($149), SunDoc Filings ($159), Registered Agents Inc. ($200), and InCorp ($99).
They can help you form your LLC and meet legal obligations, but they don't offer spectacular quality.
Team 'Big Brand'
Speaking of quality, Team "Big Brand" even looks expensive. And that's because they are.
Both CSC Global ($299) and LegalZoom ($299) fall under this category. While you're paying for their registered agent services, you're also paying for the name. These are giants in the business world, known for their "premium" services and huge identity theft insurance.
Big money has its benefits. When you change your Ohio registered agent over to them, they'll take care of your filing fee. They also have nice logos. Is that worth the price tag? Up to you.
Wrapping It All Up
After years of preparing for every little decision, I put my research skills to good use by searching for a top-tier Ohio resident agent. My exhaustive search included signing up for 13 registered agents in the state.
With all that extensive first-hand research, I decided the best choice was Northwest Registered Agent.
They're a resident agent available during normal business hours, they forward ALL your mail, send annual report and other compliance alerts, and protect your privacy. I trust them with my Service of Process (should I receive one) and my catalogs alike.
The real kicker has to be their Corporate Guides. They used professional experience in the business world to advise me on all my LLC troubles.
Knowing that the Corporate Guides were just a phone call away made me confident that my new Ohio LLC could overcome whatever obstacle appeared. This paved the way for my business to grow and succeed.
I have no reservations about recommending Northwest for your Ohio LLC.
You can sign up with them at Northwest Registered Agent.
---
The Best Registered Agent Service Around The United States