After my social network AND the internet failed to give me trustworthy recommendations for a New Mexico registered agent, I decided to do the intellectual gruntwork myself.
I personally signed up with 13 registered agent services to make a well-informed decision about the agency responsible for my personal information and my business's legal standing.
See for yourself what months of research came up with.
Best Registered Agent: Northwest Registered Agent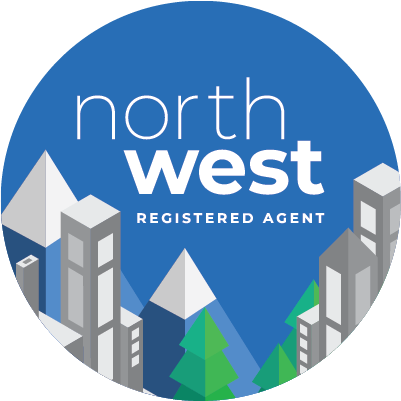 Positives:
Easy sign-up process
Mail scanning, uploading, and forwarding
Alerts for important upcoming compliance deadlines
$125 per state per year
Corporate Guides who can answer your small business questions
Negatives:
No dedicated account manager
Thanks to countless hours spent comparing prices, rating user-friendliness, and interrogating customer support, I found Northwest Registered Agent to be the best New Mexico registered agent.
Here's why:
They are a nationwide registered agent service with a physical street address in all 50 states.
They are affordable at $125.
They have an easy sign-up system.
They alert me about ALL compliance dates I need to meet to stay in good standing with the New Mexico Secretary of State.
They will scan, upload, and forward ALL my mail.
They provide an online account where I have 24/7 access to my important legal documents.
Speaking as a self-appointed expert on all things registered agent, this is an impressive list. I searched through over 60 New Mexico registered agent options to identify those offering ALL these features, so Northwest was on my radar from the start.
In fact, it was on my radar for seeming a little too good. Some call it trust issues, I call it a healthy dose of skepticism. Whatever the reason, I couldn't rest easy until I'd found Northwest's weakness.
So I called their customer service department. I'd read enough online reviews to get material for questions and common concerns. I expected vague answers and a healthy dose of professionalism, like most other registered agents seemed to have.
But that's not what I got. The customer service agent who answered my call was able to answer all my questions AND walk me through solutions for general business problems, not just registered-agent related issues.
To my surprise, every customer service agent on Northwest's team is just as helpful as the one I talked to. They all have real-life experience as entrepreneurs, salespeople, accountants, and a variety of other industries, so they're qualified to hand out business advice.
If you're ready to switch your own registered agent or are a brand new New Mexico LLC, visit Northwest Registered Agent.
Best Budget Option: Harbor Compliance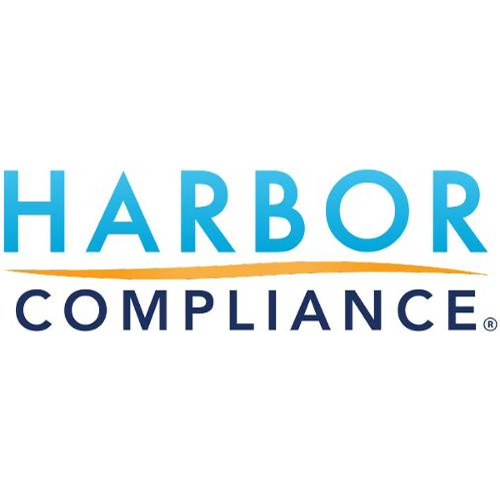 Positives:
Simple online system
Fast and prompt service
All the basics
Only $99*
Dedicated account manager
Negatives:
Harbor Compliance is a close second to Northwest thanks to its affordability and good track record with fulfilling all the legal obligations a registered agent service must.
They can handle all the basics, like being available during normal business hours to accept important documents and serve as a point of contact for your business entity.
They'll send compliance deadline alerts to keep you on top of your filings (and on the New Mexico Secretary of State's good side.)
While no other registered agent can match Northwest's customer service, Harbor Compliance does provide a dedicated account manager. Mine was there to answer questions once I finished signing up.
If you're looking for a New Mexico registered agent that can cover all the bases for a budget-friendly price, check out Harbor Compliance.
*Prices listed are per state, per year and do not include state fees.
---
My Process
Evaluating over 60 New Mexico registered agents tested my brain and my body (thanks to an astronomical amount of coffee,) but it was worth the struggle. Now I'm an expert, and your business entity will benefit from my expertise.
My Start
I've always seen the world a little differently. Where my friends saw lemons, I saw a budding lemonade franchise. Where my neighbors saw untidy grass, I saw a potential lawn mowing business.
Does that make me opportunistic? Perhaps. And that's great for forming business entities, but it also means I overthink things. I tend to see all possible outcomes, which makes it hard to make big decisions.
I have to consider every option before I make a decision, and that doesn't just apply to the professional world—I obsess just as much about what blender to buy. So choosing a New Mexico registered agent service was a whole other level of information to consider.
What made matters worse was that the business owners in my social network knew as little as I did. They were there to offer consolation when I voiced my frustration but had no recommendations for a registered agent.
So I decided to dive into the world of registered agent services for myself and gain all the information possible to make a good choice. But online research wasn't enough to assuage my fears. No, I had to sign up for multiple registered agents myself to make a fair comparison. That way, my final recommendation would be based on online research AND personal experience.
My Criteria
To be able to compare across over a dozen New Mexico registered agent services, I had to have a set of criteria to measure each of them against.
The first rule in my search was no upsells. Upselling is not a good look for any business, but for registered agent services it's especially bad. These are the people I'm hiring to handle my personal information and sensitive documents, so I'd prefer them to be upfront and deliver what they advertise.
So that rule is all about the registered agent service having the "whole package" and not hiding services in the fine print. But what does the "whole package" look like for a New Mexico registered agent service? Through my initial online investigations, I made a cohesive list of what a registered agent service should be doing:
Serving as a point of contact for your New Mexico LLC to receive documents (like service of process) on behalf of your business from the New Mexico Secretary of State
Providing a business address in New Mexico to list on official paperwork
Receiving, processing, and forwarding all mail sent to your New Mexico business entity during regular hours
Maintaining an updated online account where I can access legal documents 24/7
Sending compliance alerts about important deadlines (e.g. annual reports, hearings, etc.)
My second rule was that the New Mexico registered agent service had to have at least 10 years in business. When it comes to a registered agent service, I don't want my business to suffer because of inexperience. I need them to process documents, not lose them.
Lastly, the New Mexico registered agent that would make my final cut had to have an easy-to-use website and sign-up process. In the business world, time is of the essence. Time trying to figure out a sign-up process or how to look at my uploaded legal documents is money down the drain. The New Mexico registered agent service that got my top recommendation would be accessible and hassle free.
My Journey
Narrowing down the initial dozens of options to just 13 New Mexico registered agents wasn't as bad as I expected, thanks to my criteria.
No upsells weeded out a lot from the get-go. So many advertisements highlighted their "full coverage," but I read the fine print where they hid add-ons that should've been offered in the first place.
Other times, a New Mexico registered agent service looked promising . . . until I realized they had little to no experience. Sure, they probably wouldn't mess up a registered office address, but how could I be sure they wouldn't mishandle my private information if they don't have a history of responsibility?
A simple, professional website turned out to be a big ask for some competitors. Too often, I'd click through a website that had pop-ups and looked scammy. Or the system was clunky. Or the setup was confusing and I'd spend far too long trying to find a page.
At the end of the day, I was left with these 13.
My Results
In my search for the best New Mexico registered agent, I came across some good, some bad, and a few ugly—the good ones are listed here:
My Favorite Registered Agent Service: Northwest Registered Agent
Northwest Registered Agent earned my recommendation thanks to the coverage and quality of their services, along with exceptional customer service.
My Experience
If you sign up with Northwest, you'll get a physical address in New Mexico, your business mail forwarded to you, and all incoming legal notices uploaded to your online account.
They took care of ALL mail sent to the local office, and they were available during normal business hours in case a process server came around or other legal notices were delivered.
A New Mexico registered agent shouldn't be a glorified mailbox service, and Northwest Registered Agent makes sure to drive that point home with the care they take with legal obligations. They offer "worry free compliance," which alerts you about compliance deadlines so that you stay in good standing with the New Mexico Secretary of State.
It wasn't the basics that sold me on Northwest, though. They're nice, but every registered agent on this list can provide a street address to list on public record. They all can receive service of process and accept legal documents. They all know something about New Mexico LLC formation.
But Northwest has Corporate Guides, their in-house customer service team. Every member of that team has a professional foundation in a business-related field.
These are people with backgrounds in accounting, law, sales, and most other fields you can think of. That means they don't just answer resident-agent related questions—they can also provide small business advice. Their advice was a lifeline on days when I felt overwhelmed as a business owner.
My Recommendation
I recommend Northwest Registered Agent because they're equipped to handle all registered agent duties AND offer customer service you won't find anywhere else.
At $125, they're reasonably priced. They'll cover the basics so you'll have a registered agent's name and a registered agent's address to list on your paperwork. As far as efficiency, they accepted and processed my mail in a timely manner. They even threw in compliance alerts, increasing my chance of staying on the New Mexico Secretary of State's good side.
But their Corporate Guides have the wow factor I didn't find with any other resident agent. Their small business advice on top of their registered agent support impressed me from the first phone call.
So if your own registered agent isn't cutting it anymore, visit Northwest Registered Agent's website.
My Budget Pick: Harbor Compliance
Harbor Compliance is a worthy #2 because they'll provide your limited liability company with everything it needs to meet the state's legal requirements.
My Experience
Harbor Compliance put my mind and my wallet at ease.
They are the cheapest statutory agent I found in New Mexico, so that was a major selling point from the start.
They aren't a new registered agent, so they have the basics down. They'll provide a New Mexico physical address, be available during normal business hours as a point of contact, and take care of ALL mail that comes your way.
As far as additional services, they maintain a compliance calendar and remind you about paperwork deadlines and filing fees (like Northwest) AND assign you a dedicated account manager.
The dedicated account manager is there to answer any question you have after switching your registered agent in New Mexico. They're great for answering registered agent-related questions but nothing beyond that.
My Recommendation
Harbor Compliance is the cheapest registered agent I found that could also meet all my criteria, making it a great value option.
While they're great for taking care of the essentials, Harbor Compliance doesn't have any phenomenal features that would justify a spot above Northwest.
So if you have a Change of Registered Agent form on hand, consider Harbor Compliance as a worthy option.
The Other Registered Agent Services
Besides my top 2 registered agent picks, I found 11 other options worth describing:
Rapid Registered Agent—A few fun features
Rapid Registered Agent was equipped to take care of all the registered agent duties a "full package" should cover.
As an added bonus, they don't charge for text reminders AND they auto-fill paperwork.
But, at $120, they are more expensive than my #2 pick without offering anything extra.
Rocket Lawyer—Great for online legal services
Rocket Lawyer has a cool name.
Besides that, they're a registered agent that doubles as a source of legal services.
They're a bit pricey at $149, but if your business could use the legal boost, they could be worth it.
Team 'Nothing Special'
Some registered agent options rose above my expectations. Others fell far below. The following were exactly in the middle: Swyft Filings ($159), InCorp ($99), SunDoc Filings ($159), Jumpstart Filings ($150), Registered Agents Inc. ($200), IncFile ($119), and ZenBusiness ($199).
All of these tick some of my boxes, but that's not good enough when I'm looking for the best registered agent in New Mexico.
Team 'Big Brand'
Team "Big Brand" earned its name through years of parading around the registered agent scene like royalty. This group includes LegalZoom ($299) and CSC Global ($299), both of which are considered "premium" services.
In reality, only a couple factors separate them from the rest. One is price. The other is perks. LegalZoom has exceptional identity theft insurance. CSC Global covers any filing fee you incur while switching to them.
Are those perks and a couple fancy logos enough to justify the "premium" price? Up to you.
Wrapping It All Up
Thanks to my need to consider every option before making a decision, I was the perfect person to find the best registered agent in New Mexico.
After months of analysis, my recommendation goes to Northwest Registered Agent.
Northwest provides a business address, forwards your mail, and sends compliance alerts about deadlines you can't afford to miss.
Their website passed my criteria, and hundreds of online reviews can attest to the quality of their services. As a business owner who has signed up with them, I can now agree with those online reviews.
Other than the traditional registered agent duties, Northwest offers a customer service team that's uniquely equipped to provide small business advice.
Those Corporate Guides helped my new LLC overcome massive hurdles. Having them just a phone call away was well worth the extra $26 compared to Harbor Compliance.
I recommend Northwest Registered Agent to any business looking for a registered agent in New Mexico.
For the best New Mexico registered agent, investigate Northwest Registered Agent for yourself on their website.
---
The Best Registered Agent Service Around The United States