After a lifetime of living with my exceptionally skeptical brain, I've decided to extend its reach from my personal life to a professional pursuit of the best Nevada registered agent service.
With over 60 Nevada registered agents to choose from, my preliminary research narrowed down the options to 13 that I could (relatively) comfortably test with my own time and money, leaving me with one top choice.
This is what nearly a year of first-hand experience got me.
Best Registered Agent: Northwest Registered Agent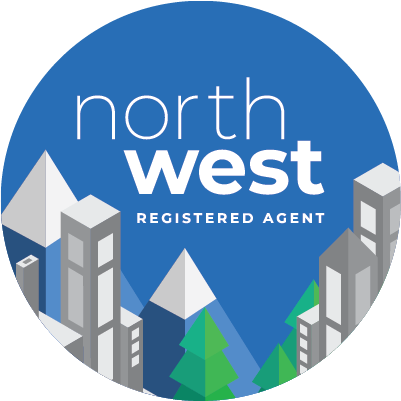 Positives:
Easy sign-up process
Mail scanning, uploading, and forwarding
Alerts for important upcoming compliance deadlines
$125 per state per year
Corporate Guides who can answer your small business questions
Negatives:
No dedicated account manager
With more than a couple of months of field research under my belt, I sorted through over 60 Nevada registered agent services to finally find my top pick: Northwest Registered Agent.
Here's why:
They have a simple sign-up system.
They have a registered address in Nevada + 49 other states.
They only cost $125.
They will scan, upload, and forward ALL my mail.
They provide an online account that stores all my important documents.
They keep me up to date with all compliance dates I need to meet to stay in good standing with each Secretary of State.
Not too shabby, right? Right off the bat, Northwest met all the criteria I came up with at the start of this process. They check all the boxes for $125. What's not to like?
The simplest answer is: nothing! I poked around their customer service team, trying to find a chink in the armor. When I called, the agent who answered the phone was incredibly polite and helpful. No extra fluff, just solutions.
To my surprise, every single member of their customer service team is just as helpful. Why? They all have previous experience in the world of small businesses, whether that be as an entrepreneur, lawyer, or accountant.
Every question I threw her way was answered thoughtfully with advice that helped me out in real-time.
While the rest of the benefits are great, the real reason Northwest is my top pick is their customer service.
Check out Northwest Registered Agent if your Nevada business needs a commercial registered agent that can offer extra customer support and guidance.
Best Budget Option: Harbor Compliance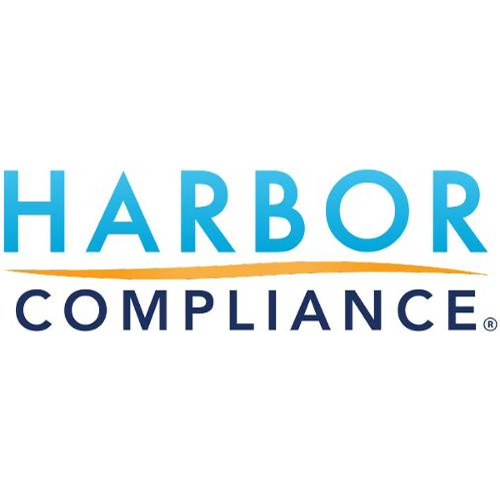 Positives:
Simple online system
Fast and prompt service
All the basics
Only $99*
Dedicated account manager
Negatives:
Harbor Compliance is another solid option that will keep your business in Nevada in good standing with the Nevada Secretary of State. They perform all the basic tasks you need from a registered agent service AND they do it at the cheapest price on the market.
They provide a dedicated account manager who knows the ins and outs of your business situation. However, this isn't the same kind of customer support offered by Northwest Registered Agent. The dedicated account manager doesn't offer advice outside of registered agent services.
If you're on a budget and looking for a quality Nevada registered agent service, take the next step and check out Harbor Compliance.
*Prices listed are per state, per year, and do not include state fees.
---
My Process
Figuring out which Nevada registered agent service would earn MY stamp of approval was quite the process. But worth it . . . for your sake.
My Start
I've never had a problem with my way of thinking. Sure, having to take every single possibility into account before making a decision can be time-consuming. Sure, it'd be nice to wind down with a movie and popcorn on Friday nights rather than obsessively research Nevada registered agent services.
But my brain has other plans. Who knows how it happened. Genetics, environmental factors, a curse cast upon my ancestors long before I was born. Whatever the cause, I live with the consequences every day.
It's not all bad. I'm a voice of reason amongst my friends. When Jimmy asked me the other day whether he should buy a boat, I drafted a spreadsheet outlining the expenses of such an endeavor. Jimmy did not buy a boat.
My way of thinking does become overwhelming when it comes to business decisions, though. Especially a decision like finding a registered agent in Nevada. One wrong step could cost not only time and money but could also make my business entity vulnerable to hackers, not to mention personal lawsuits.
When it came to finding a registered agent in Nevada, I wanted someone who would satisfy my personal criteria AND do everything well enough to keep me in good standing with the Nevada Secretary of State, too.
The only way to make sure I got the quality of research necessary to make such a decision: try them for myself. So that's what I did.
Many months and 13 registered service agents later, here we are.
My Criteria
What qualifies as a "good" registered agent? Great question. Before embarking on this journey, I drafted the following criteria:
No upselling! I deserve to know what I'm signing up for WHEN I'm signing up for it. A good registered agent should offer all the basics that will ensure my legal obligations are met and my LLC has the best opportunity for success.
Now, when I say "all the basics," I mean those things that all registered agents need to do to keep your LLC in the clear. These services include:
Providing a physical street address that's accessible during normal business hours
Scanning and uploading legal documents as they come in
Processing and forwarding ALL mail
Sending compliance deadline alerts to remind about filing Nevada annual reports and other important paperwork
Other than that, I searched for registered agents who had at least 10 years in business. A registered agent must have the know-how to make sure nothing slips through the cracks, potentially jeopardizing my LLC.
My last criteria included user-friendly sign-up processes and online interfaces. A complicated or outdated sign-up process showed me that that registered agent didn't value user experience. In this day and age, every business needs a respectable online presence to be efficient and adapt to the business scene. Nobody likes a clunky website.
If a Nevada registered agent didn't meet all these criteria, they were OFF my list.
My Journey
There's nothing quite like a deep dive into the Nevada registered agent scene.
I spent many long hours sifting through online reviews, critiquing websites (some just look scammy), speaking to real customers, and interacting with customer support.
In this stage, I sifted through over 60 registered agents to find the 13 I was comfortable handing over my credit card information to.
Of those registered agent services, some options tried to sell me on their low prices . . . until I realized the fine print included extra charges for services that should've been included in the first place. They were cut.
Others required me to fax over documents in order to sign up. Their websites practically had cobwebs. These were also cut.
After varying levels of disappointment, I came up with the following list of registered agents that hit all my criteria.
My Results
These are the Nevada registered agent services that got past my scrutiny:
My Favorite Registered Agent Service: Northwest Registered Agent
Northwest Registered Agent is my top pick because I can trust them to take care of everything from a Service of Process to reminding me when to file an annual report.
My Experience
Northwest delivers on all the basics I listed earlier. They gave me an online account that had all my important legal documents scanned and uploaded, ready to access at any time.
They provided a physical street address so that my business entity had a point of contact for all legal correspondence. Besides a business address, their compliance alert system reminded me of important due dates so that I wouldn't miss any filing that Nevada requires.
As far as mail forwarding goes, they took care of everything without a hitch. While my new business address in the state of Nevada was on public record, my privacy and information were protected.
While all of these features are nice, what made Northwest my top pick was their customer service team. This is an in-house, US-based team of professionals that they refer to as Corporate Guides.
The Corporate Guides come from a variety of business backgrounds, meaning they could answer my questions outside of the registered agent services they provided.
When my LLC ran into an obstacle, I knew I could call them for a helpful solution. I didn't find that level of customer support or any additional services quite like it in any other registered agent service in the state of Nevada.
My Recommendation
If you're looking for a registered agent service that can meet your legal obligations AND offer small business advice, I recommend Northwest Registered Agent.
They will take care of all the legalities to keep your LLC in good standing with the Secretary of State while offering advice in real time that can help your business navigate rough waters.
Whether you're looking to file a Change of Registered Agent or a new business in Nevada, Northwest Registered Agent is worth visiting.
My Budget Pick: Harbor Compliance
Harbor Compliance is a worthy runner-up because they take care of all the legal functions I was looking for (with the added bonus of a dedicated account manager) for the lowest price I could find.
My Experience
Harbor Compliance has got the basics covered. They can give your Nevada business an address to list on public record, serve as a point of contact during regular business hours, intake and process your mail, and alert you about upcoming compliance deadlines.
A nice feature I wasn't expecting was the dedicated account manager. After I finished signing up, my dedicated account manager was waiting to walk me through additional questions or concerns.
Now, this might sound like Northwest's Corporate Guides—it's not. While the dedicated account manager is well versed in your account and is happy to give you registered agent information, they don't have the small business advice that Corporate Guides do.
That's not their only difference from Northwest, either. Whereas Northwest has quick turnarounds and customer support that goes above and beyond, Harbor Compliance goes neither above nor beyond. They'll get the job done, but that's all you should expect.
My Recommendation
Harbor Compliance is a respectable choice for a Nevada registered agent because they offer everything their competitors do for the lowest price around ($99).
They'll keep your company on top of all legal obligations that Nevada requires (like accepting a Service of Process). Providing a physical address for your LLC and forwarding your mail are also handled competently.
If your Nevada LLC needs to save some cash but still needs a quality registered agent, Harbor Compliance is a good option.
The Other Registered Agent Services
The other 11 Nevada registered agents I took for a test drive didn't quite make the top two spots, but they're still worth a review. Here they are (no preferential order this time):
Rapid Registered Agent—A few fun features
Rapid Registered Agent did everything I needed with some added niceties.
For $120, they'll provide an address for your LLC, receive Service of Process, and generally do everything you'd expect from a Nevada registered agent.
They don't charge extra for texts and reminders. They also autofill forms, which is great because LLCs go through a TON of paperwork.
While I liked them, Rapid Registered Agent is more expensive than Harbor Compliance and doesn't offer the level of customer support that Northwest does.
Rocket Lawyer—Great for online legal services
Rocket Lawyer is a Nevada registered agent BUT is heavy on legal services.
While they'll fix you up with a business address and resident agent, they emphasize legal advising and providing legal documents.
For $149, you'll get minimum services but more active involvement in the legal side of business entities. If that's what your LLC is looking for, go ahead and check them out.
Team 'Nothing Special'
Whenever you have a list like this, there's bound to be a few contenders that bring up the rear. These are the agents that check off boxes but none of them stand out individually.
This group consists of ZenBusiness ($199), IncFile ($119), SunDoc Filings ($159), InCorp ($99), Swyft Filings ($149), Registered Agents Inc. ($200), and Jumpstart Filings ($150).
They all fall within about the same price per year and have similar quality of service. There's no single feature that puts one above the rest. For that, you should look back at my top two picks.
Team 'Big Brand'
If "Big Brand" brings to mind a fancy logo, an expensive website, and a well-written email, good. That's what I was going for.
Team "Big Brand" includes LegalZoom ($299) and CSC Global ($299). They charge premium prices for services that aren't any different from the rest of the options in this article. However, they have big enough reputations to be able to slap a higher price tag on those services.
That's not to say that I didn't like their services. They were prompt, professional, and did everything my LLC needed them to do to satisfy Nevada requirements. But Harbor Compliance and Northwest Registered Agents can get the same job done for a fraction of the price (albeit with less-fancy logos).
Wrapping It All Up
Having always lived my life with a healthy dose of skepticism (and then some), I found myself in a tough spot when trying to find a Nevada-registered agent for my LLC. Eventually, I decided to try all of them.
After careful evaluation and comparisons, my recommendation goes to Northwest Registered Agent because:
Northwest scans, uploads, and forwards ALL my mail in a timely manner.
They provided an address for my LLC in the state of Nevada that was able to accept all legal documents meant for my business.
Their compliance alert system kept me well aware of deadlines for annual reports and the like.
All of these services should be standard, but what sold me on Northwest was the Corporate Guides. They gave me peace of mind that no other registered agent did. With a team of agents of varying backgrounds, I was able to ask questions about anything from accounting to marketing.
When it comes to establishing a business in Nevada, you need all the help you can get. It felt like I hit a million snags every day, but Northwest's Corporate Guides were equipped and keen to get me through them.
That's why I'm more than happy to recommend Northwest Registered Agent to any LLC coming in from another state or just starting out.
You can evaluate them for yourself at Northwest Registered Agent.
---
The Best Registered Agent Service Around The United States