When it came time to pick a registered agent for my Nebraska business, I realized there wasn't enough information available about registered agents for me to make a confident decision.
So I put my trust issues and independent research skills to good use, scouring the internet and personally signing up for 13 registered agents in Nebraska.
Whether your business wants to file a Change of Registered Agent or choose a registered agent in the first place, keep reading this article. I put my time and money on the line so that you don't have to… and it was a lot of time and money.
Best Registered Agent: Northwest Registered Agent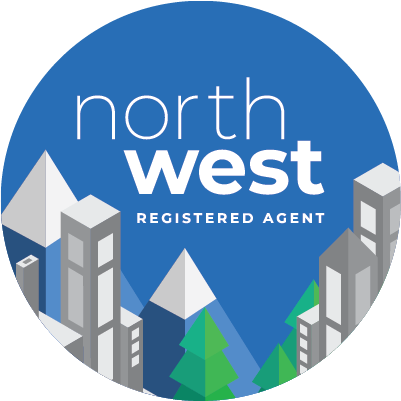 Positives:
Easy sign-up process
Mail scanning, uploading, and forwarding
Alerts for important upcoming compliance deadlines
$125 per state per year
Corporate Guides who can answer your small business questions
Negatives:
No dedicated account manager
After carefully evaluating over 60 websites and conducting fieldwork with 13 Nebraska registered agent services, I determined that Northwest Registered Agent earned my recommendation.
Here's why:
They will scan, process, and forward ALL my mail.
They provide an online account where I can view all my uploaded legal documents.
They cost $125, plus filing fee.
They have an easy-to-use sign-up system.
They are a national registered agent service with a street address in all 50 states.
They notified me about compliance dates I needed to be aware of to stay in good standing with the Nebraska Secretary of State.
I have a lot of friends who are small business owners (like me). They might look at this list and say, "Looks good to me." BUT they haven't paid their dues. They haven't read over 60 "About Me" pages, searching for a Nebraska registered agent service that would check all the boxes. This list is my Holy Grail.
I'd finally found a registered agent that could end my search for the best! At least, that was my first reaction . . . until the skepticism kicked in. I couldn't relax just yet, not until I accounted for ALL weak links.
So I made a call. The customer service agent who answered my call listened as I fired a few questions at him and then gave me an answer that was actually helpful.
Could their customer service be just as good as their other services? Within the span of a phone call, I learned the answer: absolutely. The customer service agent who picked up my call was only one of a team of professionals with experience in small business ownership, accounting, marketing, and other business-related fields.
So, that list of all the features an ideal registered agent service should offer caught my attention in the first place, but the customer service sold me on Northwest.
If your Nebraska corporation or LLC (limited liability company) could use a reliable registered agent service with great customer support, check out Northwest Registered Agent.
Best Budget Option: Harbor Compliance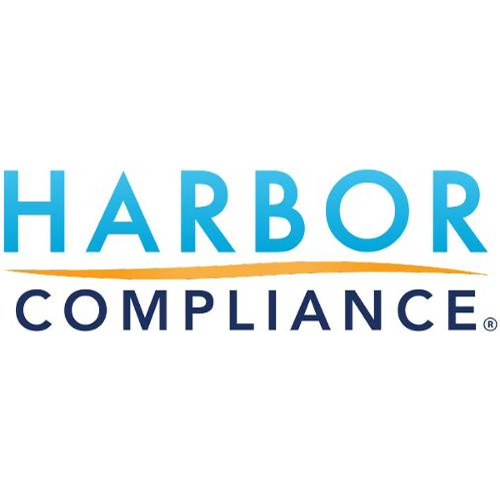 Positives:
Simple online system
Fast and prompt service
All the basics
Only $99*
Dedicated account manager
Negatives:
Out of every legitimate Nebraska registered agent service I found, Harbor Compliance was the cheapest.
For $99, they fulfill all the legal obligations a registered agent must and have features you don't always find, like compliance deadline alerts and a dedicated account manager.
However, they don't give the kind of guidance you'll find at Northwest Registered Agent. That's why they're #2.
If you need to change your registered agent for your business in Nebraska or find one in the first place, visit Harbor Compliance for a budget-friendly option.
*Prices listed are per state, per year and do not include state fees.
---
My Process
On behalf of my own business needs and all those other businesses that know nothing about registered agents, I did a deep dive into the world of registered agents.
My Start
I've always loved learning. In school, I liked to be the one who just knew things. The smart one, if you will.
In school, that usually meant I'd spend hours hunched over books, but it was worth it. I had a drive to learn and look smart. So, over the years I got pretty good at researching. All that time studying, plus my natural inclination for learning as much as possible, led to some well-developed research skills.
But there is a dark side to all that intellectual prowess. Namely, my social life. I was so used to doing things on my own that soon I couldn't trust anyone's opinion but my own. If I hadn't seen it with my own eyes, I wouldn't trust someone else's opinion about it.
As a professional, this comes in handy. I'm happy to do legwork and learn as much as possible before making a big decision.
My latest big decision may have been the most challenging yet (or at least top 10): finding a registered agent. Going into this process, I wasn't exactly sure what a registered agent service did, much less what would differentiate one registered agent from the next.
I decided to talk to my buddies, fellow business owners. To my surprise, nobody I talked to had sage advice about registered agent services. They seemed to be in the same boat as I was. There was a gap in knowledge, and I was the one that would fill it.
In the next few weeks, I did what I did best and obsessively researched the topic online. I poured over registered agent websites, online reviews, and advertisements to make price comparisons. But something still wasn't right. How could I trust those online reviews? What if their standards weren't my standards?
I had to take my research to the next level, so I signed up for 13 different Nebraska registered agent services. On top of hours of online research, I'd have first-hand experience to back up my recommendations.
My Criteria
Nebraska has dozens of registered agent services, so I couldn't go about this willy-nilly. I needed to be systematic and start out with a set of criteria to guide my search for the best Nebraska registered agent.
My first rule was no upselling. To earn my recommendation, a registered agent would need to be up-front about their services and pricing. Businesses need a Nebraska registered agent that can cover ALL the basics for a fair price, not hiding "add-ons" in the fine print.
So I read all the fine print, searching for features you'd have to pay extra for that should've been included in the original package. If you don't know what those basic features are, don't worry because I researched those, too:
Serving as a point of contact for your Nebraska business
Accepting documents (like service of process) on behalf of your business from figures like the Nebraska Secretary of State
Providing a physical address in Nebraska
Receiving and forwarding all mail sent to Nebraska LLC during normal business hours
Maintaining an updated online account with scans of legal notices and documents
Sending compliance alerts about important deadlines (e.g. annual reports, court dates, etc.)
After no upsells, I looked for a registered agent with at least 10 years in business. For a registered agent, experience is key. I didn't want a fresh registered agent using my LLC as a trial run and possibly mishandling my documents.
Lastly, I search for registered agent services with easy online sign-up processes and websites. Nowadays, online presence is everything. I needed a registered agent that was up-to-date and wouldn't waste my time with complicated or clunky platforms.
My Journey
This process was a rollercoaster.
I started out hopeful . . . until I realized how many registered agent services were out there. I ended up investigating over 60, though my criteria weeded out everything except for the 13 in this article.
No upsells weeded out quite a few. A registered agent would advertise one "whole package" while failing to mention hidden fees they spring on you after signing up.
Other registered agents tried to use their "new, fresh faces" as a selling point. But I wasn't fooled. They were cut.
Fairly often, I'd come across scammy websites or sign-up processes that gave me migraines. A couple sign-up steps even required faxing over documents. Yikes.
After all that, there were 13 contenders.
Here's what I found.
My Results
With months of spreadsheets, phone calls, and fine print reading behind me, I finally had enough information to make this list, starting with my top choice for a Nebraska registered agent:
My Favorite Registered Agent Service: Northwest Registered Agent
Northwest Registered Agent is at my top spot because they have mastered the basics necessary for a registered agent service to keep your business successful while providing excellent customer support.
My Experience
Northwest Registered Agent has the basics down. They'll protect your private information and give you a physical address in Nebraska to keep on public record.
They're available during normal business hours to serve as a point of contact for any legal emissaries that come your way. That means they field correspondence from the Nebraska Secretary of State and are present for a process server to deliver documents.
Speaking of documents, Northwest will forward all your mail and scan important documents for your online portal. I was impressed with their quick turnaround. If they could forward my catalogs and scan basic paperwork, I was confident they could handle more important documents.
Some added bonuses are the compliance deadline alert system and their help with filing your Certificate of Organization. Those deadline alerts remind you about important dates for your business entity to adhere to, like when to file a biennial report, an annual report, and other LLC formation paperwork to get your business off the ground.
These are the basics that Northwest will cover to keep your business in good standing with the Nebraska Secretary of State. BUT their biggest selling point is their customer service, known as Corporate Guides.
Corporate Guides have earned their fancy title. This is an in-house team of experts that haven't always been supporting a resident agent. No, each agent has personal experience in the business world, whether it be as a lawyer, an entrepreneur, a marketing agent, or another relevant specialty.
The Corporate Guides saved me time and probably prevented some headaches as I underwent LLC formation. With real-life experience under their belts, they were equipped to give me small business advice and help me troubleshoot issues that popped up, problems outside of the registered office purview.
My Recommendation
I recommend Northwest Registered Agent for any business in need of a quality Nebraska registered agent service that is reliable, well supported, and affordable.
Northwest doesn't hand you a street address in the state of Nebraska and call it a day. They go above and beyond to get the everyday duties of a registered agent done AND provide small business advice.
If your business could use extra guidance and a well-established registered agent in Nebraska, check out Northwest Registered Agent.
My Budget Pick: Harbor Compliance
Harbor Compliance earned its spot at #2 for its quality coverage of all the legal obligations a registered agent must fulfill at the lowest price I could find in the state of Nebraska.
My Experience
Much like Northwest, Harbor Compliance has the basics down. They'll situate your business with a registered office at a street address in Nebraska, where they will be accessible during regular business hours.
Good registered agents protect your personal information and provide that local Nebraska address for you to list on your LLC's Certificate of Organization, and on public record. I found Harbor Compliance to be trustworthy, which is a big deal because the wrong registered agent could mishandle sensitive information and jeopardize your privacy.
They will receive, process, and upload scans of important documents for your LLC so that you can easily access them through your online portal. As far as forwarding mail, I didn't have any problems with their turnaround.
Like Northwest, they offer compliance deadline alerts to keep your LLC in the legal clear by notifying you about important filing deadlines. They're also available as a point of contact during regular business hours to accept service of process and other critical legal documents.
After I signed up with them, I was surprised to find a dedicated account manager waiting for me. She was there to answer any questions related to registered agents and keep tabs on my account.
This was an unexpected feature that I liked, but it's not the same as small business advice. In fact, while Harbor Compliance is a reliable registered agent in Nebraska, they didn't have any remarkable features that could place them above Northwest in my eyes.
My Recommendation
Overall, Harbor Compliance is a dependable Nebraska registered agent service that gets the job done for a budget-friendly price.
If your Nebraska LLC has a tight budget, consider Harbor Compliance.
The Other Registered Agent Services
Aside from my top two picks for a registered agent in Nebraska, 11 others are worth mentioning (listed in preferential order):
Rapid Registered Agent—A few fun features
Rapid Registered Agent is a solid option among Nebraska registered agents.
For $120, they will accept service of process, serve as your point of contact during regular business hours, and handle your mail. They even auto-fill some forms and don't charge for text alerts.
BUt this is a bit lackluster when compared to Harbor Compliance, which offers the same services for a lower price.
Rocket Lawyer—Great for online legal services
For $149, you'll get functionality as a Nebraska registered agent service AND as a source of legal services with Rocket Lawyer.
Other than handling your service of process or assigning an office address, Rocket Lawyer offers online legal counseling and documents.
If your LLC needs a Nebraska registered agent service that doubles as a legal liaison, Rocket Lawyer may be worth the price.
Team 'Nothing Special'
Maybe you're not impressed with Harbor Compliance's price or Northwest Registered Agent's customer service. In my experience, these are the Nebraska registered agents that didn't stand out, but maybe you want to check them out anyway: SunDoc Filings ($159), Registered Agents Inc. ($200), Swyft Filings ($159), IncFile ($119), ZenBusiness ($99), InCorp ($99), and Jumpstart Filings ($150).
I did take the time to trial run each registered agent service in Team "Nothing Special," and some of them are promising. But usually their promising features are canceled out by not-so-promising features.
Team 'Big Brand'
Maybe you're impressed with brand names, the "giants" of the registered agent scene. Team "Big Brand" has the kind of Nebraska registered agent service that gets recognized by name alone with CSC Global ($299) and LegalZoom ($299.)
These registered agent services can keep your LLC in good standing with the Nebraska Secretary of State, accept service of process, and even cover any filing fee you incur while you change your Nebraska registered agent over to them.
BUT they use their big names to charge double or triple what another registered agent service in Nebraska does for the SAME services. To be fair, they do deliver their services with all the bells and whistles you'd expect.
If your Nebraska LLC has a tight budget, Team "Big Brand" isn't a great value option for you.
Wrapping It All Up
After realizing that nearly nobody in my extensive business owner network knew anything about Nebraska registered agents, I decided to take matters into my own hands.
Now, as a self-proclaimed expert in Nebraska registered agent services, I can confidently recommend Northwest Registered Agent.
When it comes to a registered agent service in Nebraska, your business entity doesn't need something super fancy to get the job done. Any quality Nebraska registered agent that's been around awhile knows that the basics make the business.
And Northwest sure has the basics down. In my time with them, I found their services to be prompt and efficient. I had no concerns about them handling documents as sensitive as service of process. They fulfilled all the duties a registered agent must and at a fair price.
But the real kicker was the customer service. Their Corporate Guides have real-world experience in everything business. It's hard to earn my trust, but even I couldn't discount the credibility of a team of professionals.
Those Corporate Guides can answer registered agent-related questions, but their small business advice puts them over the edge. When I underwent LLC formation and had mountains of work and problems and stress, Corporate Guides were just a phone call away to take some of the load off.
That's why I'll recommend Northwest Registered Agent to any Nebraska LLC in need of a resident agent.
You can investigate them for yourself at Northwest Registered Agent.
---
The Best Registered Agent Service Around The United States