After spending an excessive amount of time working with LLC formation and registered agents, I decided to extend my practical knowledge to others interested in creating their own Michigan business.
I've spent months upon months obsessively sifting through online reviews, comparing prices, and gaining firsthand experience as a customer to find the best Michigan registered agent service.
To save time and money on behalf of your Michigan LLC, keep reading.
Best Registered Agent: Northwest Registered Agent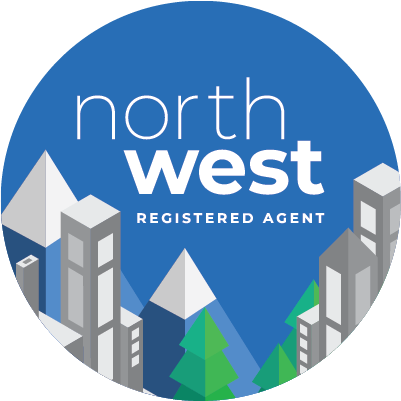 Positives:
Easy sign-up process
Mail scanning, uploading, and forwarding
Alerts for important upcoming compliance deadlines
$125 per state per year
Corporate Guides who can answer your small business questions
Negatives:
No dedicated account manager
With months of critiquing websites and talking to customer support agents under my belt, I determined that Northwest Registered Agent is the best Michigan registered agent.
Here's why:
They are budget friendly at only $125 per year.
They provide an online account where I can view all my important documents.
They are a national registered agent service that can provide a physical address in all 50 states.
They scan and upload ALL my mail.
They have a simple sign-up system and website.
They send alerts about compliance dates to keep my LLC on top of annual reports and legal paperwork.
Is it too good to be true? As a pessimist, I couldn't help but think so. They offered every service my LLC needed to transact business without a hitch for an affordable price. I assumed there had to be a catch somewhere.
So I called their support team, where I was met with a rude, unhelpful, positively blasphemous customer service agent.
Just kidding. The agent who answered my call was courteous and helpful. She listened as I mumbled some nonsensical business questions and proceeded to give me applicable, thorough advice.
Rather than being a hidden weakness, I found their customer support to be their greatest strength. I learned that the whole team has real-life experience in the business world, ranging from accounting and marketing to entrepreneurship.
That list of benefits up there is great, but what makes Northwest Registered Agent my top pick is their customer service.
If your Michigan limited liability company (LLC) would benefit from individual guidance, head over to Northwest Registered Agent.
Best Budget Option: Harbor Compliance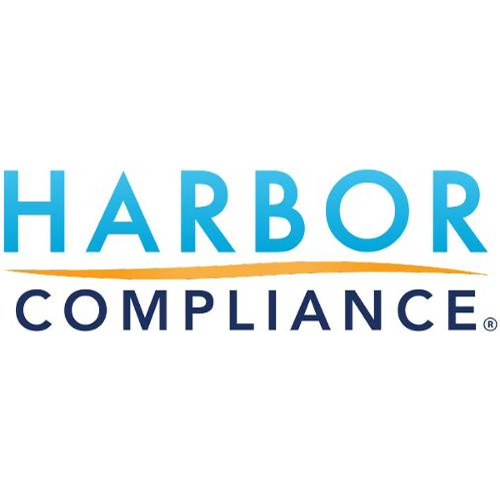 Positives:
Simple online system
Fast and prompt service
All the basics
Only $99*
Dedicated account manager
Negatives:
Harbor Compliance is my #2 for similar reasons that Northwest Registered Agent is my #1: quality services for a reasonable price.
They take care of the legal side of things just fine. I trust them to help with my Articles of Organization, receive a service of process, and handle my documents. They also have a dedicated account manager on hand in case I have questions after signing up with them.
BUT that dedicated account manager isn't the same as Northwest's small business advice. Harbor Compliance is a good option for a Michigan LLC with a limited budget.
You can check them out for yourself at Harbor Compliance.
*Prices listed are per state, per year and do not include state fees.
---
My Process
Finding a Michigan registered agent that does everything your LLC needs AND is budget friendly is not an easy feat, but I tried my best and ended up with 13 choices.
My Start
I take my work very seriously. And by work, I mean indulging my entrepreneurial spirit.
My search for a quality Michigan registered agent service started with two businesses: a health website and a cafe. With my own Michigan corporation in mind, I set out for a Michigan registered agent that could help manage the Department of Licensing paperwork, give me a physical street address, and keep my LLC in good standing with the Michigan Secretary of State.
It wasn't until those businesses closed and I had my sights set on a new business venture that I realized I knew a LOT more about the registered agent world than my buddies. They were pretty green when it came to starting a business in Michigan.
I'm a nice guy. Heart of gold. So when a buddy asked for my advice about Michigan registered agent services, I decided then and there that I would spend the next few months comparing every registered agent service in the state of Michigan.
Okay, so maybe it wasn't all for my buddy. After all, you're reading this on a site dedicated to registered agent services. But I did embark on this journey full of spreadsheets and headaches to help others interested in starting their own Michigan business.
Naturally, I had to go all in to do the subject justice. For me, that meant personally signing up for 13 registered agent services ON TOP OF reading endless online reviews, scoping out websites, and comparing prices. Rest assured, I covered all the bases.
My Criteria
Even with my previous experience starting a Michigan limited liability company (LLC), I knew I would need formal criteria to add some credibility to my registered agent research.
The first criteria was surprisingly hard to sort through: no upselling. This meant that the Michigan registered agent had to deliver exactly what they were advertising with no hidden fees in the fine print.
And when I say deliver, I mean fulfill all the obligations a business in Michigan needs to stay in good standing with the Michigan Department of Licensing and Regulatory Affairs, Secretary of State, and other legal entities. These obligations include these basic services:
Maintaining an online account with scans of legal notices and documents
Providing an address in the state of Michigan that's accessible during normal business hours
Having a resident agent available as a point of contact to receive documents on behalf of my Michigan business
Processing and forwarding ALL mail
Sending compliance deadline alerts about an annual report, paperwork for the Michigan Department of Licensing and Regulatory Affairs, etc.
Another criteria was having at least 10 years in business. I wanted a Michigan registered agent service that had a good repertoire with important people (like the Michigan Department of Licensing and Regulatory Affairs). I also wanted a registered agent in Michigan that was good with their money. Being in business 10 years doesn't guarantee these, but it sure helps.
Lastly, whatever Michigan registered agent service made my final cut had to have an easy online sign-up process. As the saying goes, time is money. Wasting your time trying to figure out the sign-up process is wasting money that should be going toward your new Michigan LLC. So don't worry—I sacrificed my time instead.
I knew the best Michigan registered agent was out there and that they'd hit all these criteria. And I was right.
My Journey
What started out as a favor quickly turned into an obsession.
I started spending my nights scouring the internet for reviews about every Michigan registered agent service I could get my hands on. This turned out to be more than 60.
I quickly eliminated a chunk of competitors with criteria #1. If a price seemed too good to be true, it usually was. A new, eager Michigan LLC would see that price and sign up right away—only to be met with a "build your own package" setup and hidden costs.
Another chunk of registered agent services was eliminated with a quick scan of their website and sign-up process. If I can't trust a website to not give my computer a virus, I definitely can't trust that agent with sensitive legal documents for my business entity.
Lastly, any registered agent service in Michigan who presented themselves as new and fresh was quickly crossed off my list.
After all that preliminary online research, I had 13 registered agent services to try out for myself. That meant undergoing the LLC formation process 13 times.
Here's what I learned.
My Results
These are the results of my search:
My Favorite Registered Agent Service: Northwest Registered Agent
Northwest Registered Agent is my top pick for a registered agent in Michigan because they fulfill all legal obligations on behalf of my business and have the second-lowest price out of my final 13 options.
My Experience
Northwest Registered Agent is efficient enough to walk you comfortably through LLC formation red tape and personable enough to give you peace of mind throughout the process.
On the practical side of things, they provide a registered office at a physical address to put on public record. Every Michigan corporation must have a name and address to satisfy the Michigan Department of Licensing and Regulatory Affairs. Northwest will handle that (see my criteria for "basic" services).
They will meet other obligations that a registered agent service in Michigan must. This includes receiving legal documents (like service of process) at your assigned address during normal business hours, scanning and uploading those documents on an online portal, forwarding mail, and sending reminders about the forms the Department of Licensing and Regulatory Affairs requires.
While that all sounds great, the real kicker is their customer support team. Their Corporate Guides all have experience in the business world. These are past lawyers, accountants, small business owners, and everything in between.
That sounds nice, but how does that make them stand out as a resident agent in Michigan? Starting a business is no walk in the park. There are a million problems that spring up throughout the day that have the potential to be devastating.
With small business advice a phone call away, the Corporate Guides are life savers in these instances. Though Northwest isn't the cheapest option for a registered agent in Michigan, the few extra bucks is well worth those Corporate Guides.
My Recommendation
If your business needs a registered agent service that'll do more than give your company a street address in Michigan, Northwest Registered Agent is a great option to look into.
While they handle all the fundamental services a Michigan resident agent should, their Corporate Guides put them above and beyond their competitors.
Whether you need to choose a registered agent for the first time or suddenly need to change your Michigan registered agent, Northwest Registered Agent is worth investigating.
My Budget Pick: Harbor Compliance
Harbor Compliance is #2 on my list because they provide quality services for $99, taking care of legal obligations for your Michigan business while leaving wiggle room in your budget. And best of all, you get your own dedicated account manager.
My Experience
Harbor Compliance is no stranger to the duties a registered agent must tend to.
Much like Northwest Registered Agent, Harbor Compliance will assist with Articles of Organization, receive legal documents (like service of process), send compliance alerts about important deadlines (e.g. annual report), assign your business an address in Michigan, and serve as a point of contact during normal business hours.
After your business has undergone the sign-up process, they assign your company a dedicated account manager to walk you through the next steps.
I was not expecting to find a dedicated account manager waiting for me on the other side. He was great and able to address questions I had about Michigan registered agents.
That being said, the advice the dedicated account manager gave me was strictly about registered agent services. It's not the same kind of small business advice Northwest Registered Agent's Corporate Guides is renowned for.
My Recommendation
When compared to other Michigan registered agents, Harbor Compliance stands out for its personalized service.
The dedicated account manager will provide your business with all the legal tools it needs to stay in the good books of the Michigan Secretary of State. They fulfill all the legal duties a registered agent must. Does that mean they go above and beyond? No, and that's another reason they aren't my #1 pick.
They're a good reasonably priced option for a resident agent, but they don't have any exceptional features compared to Northwest.
If your business needs a registered office in Michigan and doesn't need small business advice, head over to Harbor Compliance.
The Other Registered Agent Services
The remaining 11 Michigan registered agent services met my criteria and are listed in no particular order.
Rapid Registered Agent—A few fun features
At $120, Rapid Registered Agent has an average price point and quality services.
As far as registered agents go, they can take care of the basics: receiving service of process, providing information for public record (an LLC must have a physical address in Michigan), forwarding mail, and all the other features I talked about already.
They have some random perks, too, like auto-filling paperwork and free text messages.
They checked off all the boxes for my criteria, BUT they're less expensive than Harbor Compliance and don't offer any stand out features in their service list.
Rocket Lawyer—Great for online legal services
Rocket Lawyer is a bit pricier for a resident agent at $149 (for good reason).
They don't just upload your service of process or help out with your Articles of Organization and call it a day. No, they focus on the legal side of things.
They offer legal documents, legal consultations, and other legal services that a Michigan resident agent typically doesn't offer. And their fee reflects that.
Team 'Nothing Special'
This group doesn't haven't any exceptional features, unlike my top pick for a Michigan resident agent. I've lumped together the following: Swyft Filings ($149), IncFile ($119), InCorp ($129), ZenBusiness ($199), Jumpstart Filings ($150), SunDoc Filings ($159), and Registered Agents Inc. ($200).
Most of these specialized in LLC formation and then evolved into a registered agent service. They can tell you when to file important paperwork and forward your mail, but they aren't outstanding. You can turn to Harbor Compliance for the services that each member of this group provides and get better quality services.
Team 'Big Brand'
Speaking of money, Team "Big Brand" is all about it! Making it, that is. These are some pricier options that charge more for being a "premium" Michigan registered agent.
This group consists of CSC Global ($299) and LegalZoom ($299). They can afford to cover the filing fee your company will incur while updating your registered agent's name and address. They can also afford fancy business cards and well-trained customer support agents because they are, well, brand names in the registered agent world.
Does that make them the best Michigan registered agent? In my opinion, no. They perform the same functions that Harbor Compliance and Northwest Registered Agent do for more than twice the price (including the filing fee they cover). But if you need a big name backing your Michigan company, they may be the registered agent for you.
Wrapping It All Up
I'm a nice guy. This whole Michigan registered agent journey started out with me giving advice to a friend who knew almost nothing about annual reports and state fees. Many months later, I have an entire website dedicated to the subject.
Out of more than 60 registered agents in Michigan, I decided the best was Northwest Registered Agent.
They met all the criteria on my list, were quick and efficient, and basically left no room for complaints. I was confident that they could handle all legal documents that came my way, forward my mail, and keep my LLC on top of important deadlines.
What catapulted them to the top of my list was their Corporate Guides. They were patient as I asked question after question and gave me advice that was actually helpful.
After learning about their backgrounds, I was even more confident about their ability to offer sound advice for my business. With experience in just about every professional field relevant to businesses like mine, the Corporate Guides were equipped to troubleshoot most obstacles I encountered.
As a result, Northwest Registered Agent has my personal recommendation.
For the best registered agent in Michigan, sign up today at Northwest Registered Agent.
---
The Best Registered Agent Service Around The United States