I turned my frustration over the endless options for a Massachusetts registered agent into motivation to find an answer for myself.
Thanks to my fine-tuned research skills and trust issues, I conducted in-depth research by signing up for 13 registered agent services. That brought me to one clear winner for best Massachusetts registered agent.
If you're taking the next steps with your Massachusetts LLC, keep reading.
Best Registered Agent: Northwest Registered Agent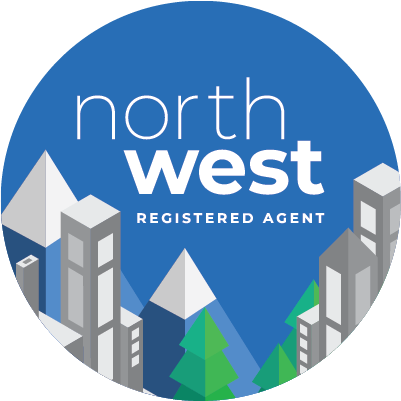 Positives:
Easy sign-up process
Mail scanning, uploading, and forwarding
Alerts for important upcoming compliance deadlines
$125 per state per year
Corporate Guides who can answer your small business questions
Negatives:
No dedicated account manager
With months of comparing prices and harassing customer service agents under my belt, I concluded that Northwest Registered Agent was the best registered agent in Massachusetts.
Here's why:
They are a nationwide registered agent service with a physical address in all 50 states.
They are affordable at $125.
They have a simple sign-up system.
They send notifications about filing deadlines (e.g. annual report) to help me with corporate compliance and the Secretary of the Commonwealth's office.
They will receive, scan, and upload ALL my mail.
They provide an online account where I can view all my important documents.
It's not easy to find a registered agent that checks off all these boxes, so I was surprised to see that Northwest could advertise the full package AND deliver on it.
But this list isn't the whole story. Every registered agent service has a department that makes or breaks them: customer service.
So I gave their customer service team a call, fully expecting to be disappointed. But I wasn't.
The customer service agent who picked up the phone not only carefully listened to my complaints (common problems I'd pulled from online reviews,) she also gave advice that extended beyond a registered agent.
How was she qualified for that? Well, every customer service agent on Northwest's team has a background in a business-related field. They speak from real-life experience to give real-life advice.
So if you're looking for a dependable registered agent, visit Northwest Registered Agent.
Best Budget Option: Harbor Compliance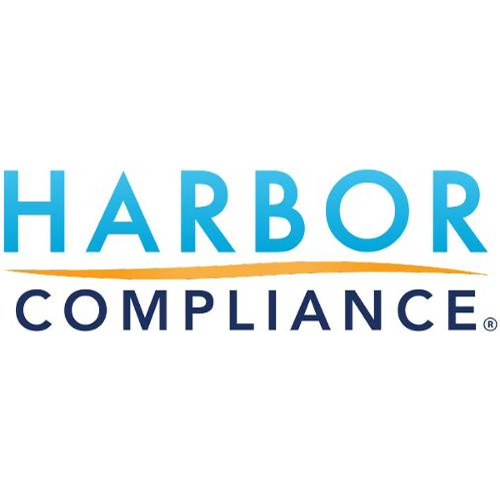 Positives:
Simple online system
Fast and prompt service
All the basics
Only $99*
Dedicated account manager
Negatives:
Harbor Compliance is another solid option, especially if you're looking to save money.
Usually, a registered agent receives mail, processes it, and forwards it to you from the registered office. They did all that just fine.
They even provide a dedicated account manager that knows the details of your account (but doesn't give small business advice like Northwest's customer support.)
If you like having a dedicated account manager who is always available (during office hours) to walk you through any service related issue, Harbor Compliance is the registered agent for you.
*Prices listed are per state, per year and do not include state fees.
---
My Process
Finding my own registered agent service was difficult without having anyone to turn to for advice, so I decided to become a source of advice myself.
My Start
Despite what the contents of this article might suggest, researching the best Massachusetts registered agents isn't a beloved hobby of mine.
Sure, I dabble in cooking and fitness. But figuring out which Massachusetts registered agent can handle a process server doesn't have the same appeal.
Finding a Massachusetts registered agent has mostly been fueled by my trust issues and need to thoroughly research everything before I come to a decision. When it comes to business entities, you can't be too careful.
At first, I turned to my friends. These are people with domestic and foreign LLCs who know the importance of state paperwork, so I figured they could give me recommendations for a Massachusetts registered agent service.
I was wrong. They knew about as much about Massachusetts registered agent options as I did.
So it was time to turn to the internet. I searched "Massachusetts registered agent" and was bombarded with pages of advertisements.
But when you don't know what you're looking for, every statutory agent looks the same. From there, I realized I had to structure my search with criteria before I could make any decisions.
Once the criteria was squared away, it was easier to identify which registered agent service options were legit and which were scammy. I spent hours judging and categorizing Massachusetts registered agent options.
Finally, I was left with 13 finalists. Every Massachusetts registered agent service made the list for a reason. Then the problem was narrowing it down to the top two.
Each Massachusetts registered agent seemed qualified to handle legal notifications and tax notices, but how could I tell which was the best? The moment I questioned it, the answer dawned on me.
All these years, there's been one person who knows exactly what my standards are: ME. To find the best possible Massachusetts registered agent, I would have to personally try each one on the list.
So I searched for the best registered agent service, and I pulled out all the stops. I signed up for all 13 Massachusetts resident agent options on my list. I did all the research, official paperwork, and spreadsheets so that you can have the type of advice I wanted.
My Criteria
Like I said, declaring a Massachusetts registered agent the "best" is impossible without criteria.
The thing is, I didn't know where to start. I originally thought a Massachusetts registered agent was a glorified mailbox service. In actuality, they're responsible for a wide range of legal obligations:
Providing a physical street address in Massachusetts to accept service of process and other legal documents, list as a business address on public record, and receive certified mail
Scanning and uploading important documents (like service of process) to your registered agent online portal
Accepting and forwarding all mail, legal notices, and paperwork sent to your business entity during normal business hours
Serving as a point of contact for the Massachusetts Secretary of the Commonwealth and other legal emissaries
Staying available during normal business hours to receive service of process and other business documents
Maintaining a compliance calendar and sending notifications about important deadlines (e.g. annual report reminders, court dates, etc.)
Notice how LLC formation services aren't on that list? That's because registered agents don't have the same duties as far as paperwork and business names.
Now that we're on the same page about what a Massachusetts registered agent should be doing, I'll get to my first rule: no upselling. That means an ideal Massachusetts registered agent would offer everything on my list AND include them in their advertised package.
When a registered agent service upsells, they hide some of the basic features in the fine print as "add-ons." You end up paying more than the sticker price, which is both annoying and expensive.
Second up: at least 10 years in business. If a Massachusetts registered agent will accept legal documents and represent my limited liability company at a registered office address, I need to be able to trust them.
A registered agent service that hasn't been in the game as long may mishandle my documents and personal information. I wouldn't miss a filing fee or misplace formation documents, so I hold my Massachusetts registered agent to the same standard. I don't want to be a newbie registered agent service's "learning experience."
Lastly, a Massachusetts registered agent needed a strong online presence to get my vote. While a resident agent has to accept legal documents at the local office, they'll also be regularly uploading documents to your online portal.
Their website should be easy-to-use because you'll be accessing those uploaded documents regularly, maybe even outside of regular business hours. Also, time is money. Time spent figuring out how to navigate a website or sign-up process every time is time wasted.
My Journey
Maybe I should've guessed how much effort this process would take from the sheer amount of search results for "Massachusetts registered agent service." Maybe I should've known that my obsession with detail would make choosing my own registered agent even more difficult.
Okay, that's a bit melodramatic. My first rule helped weed out a chunk of Massachusetts registered agent service options that hid some features in the fine print. I wanted a registered agent that could deliver on what they advertised, not trick me into paying more.
The second rule helped out a bit more. Some registered agents presented themselves as "fresh faces." While I'm sure they're fresh, I don't need an inexperienced resident agent risking my LLC's standing with the Massachusetts Secretary of the Commonwealth.
Online presence turned out to be a biggie. Some registered agents required faxed filings in their sign-up process. I'm pretty sure I haven't faxed a document in the last decade, and I'm not eager to get back into it.
Other websites were just messy. After a few minutes of clicking and scrolling, I was ready to tear my hair out. Not a great sign if I'd be using the online dashboard on a regular basis.
At the end of the day, I was left with one clear winner for the best Massachusetts registered agent service and a dozen other notable options.
Here's what I got.
My Results
After sifting through over 60 registered agent options, I ended up with a few Massachusetts registered agents that could get the job done and 1 that rose above the rest.
My Favorite Registered Agent Service: Northwest Registered Agent
Northwest Registered Agent won my vote for the best Massachusetts resident agent thanks to their ability to fulfill all my LLC's legal obligations and offer exceptional customer service.
My Experience
Northwest caught my attention from the start. They were the only registered agent in Massachusetts that checked off all my boxes and then some.
First off, the basics. They were able to give me a registered agent's address to keep on file with the Massachusetts Secretary of the Commonwealth.
Aside from providing a physical location for legal proof, they receive and forward mail at your address. Every piece of mail that came in was forwarded to me in a timely manner.
They also handle other important legal documents. Northwest receives service of process during regular business hours, acting as a point of contact in case a process server comes around.
An additional convenient service was the compliance calendar. Agents don't always remind you about important filing deadlines, but Northwest isn't most agents. They'll notify you about your upcoming Massachusetts annual report and any other paperwork you need to file with the Corporations Division.
But that's not the whole reason why Northwest is my #1. Their Corporate Guides, what they call their in-house team of customer service agents, are equipped with years of first-hand experience in fields like accounting, entrepreneurship, marketing, and everything in between.
Their professional experience backs up the advice they hand out, which is tailored to your business needs. No other Massachusetts resident agent I encountered had a customer service team that went above and beyond the world of registered agents to offer small business advice.
My Recommendation
Thanks to their quality services and unmatched customer service, Northwest secured the #1 spot for a registered agent in Massachusetts.
They have the staff and experience to be trustworthy enough to handle all your sensitive paperwork, which is a hefty statement coming from the likes of me.
Outside of providing a physical address, they also go the extra mile with compliance reminders about annual reports and other deadlines. Then, their Corporate Guides go the extra extra mile.
If you're looking for a new registered agent, check out Northwest Registered Agent.
My Budget Pick: Harbor Compliance
Harbor Compliance is a competent registered agent that'll keep your business in good standing with the Massachusetts Secretary of the Commonwealth AND help you concentrate on what's important…your business.
My Experience
Harbor Compliance covers all the bases.
They'll handle your service of process, receive mail, and serve as a point of contact on behalf of your LLC during normal business hours.
Like Northwest, they send compliance deadline alerts so that you won't miss any important filing deadlines. This'll help keep your business in good standing with the Massachusetts Secretary of the Commonwealth.
Harbor Compliance's biggest selling point is their dedicated account manager. My dedicated account manager was waiting for me on the other side of the sign-up process. She walked me through the next steps and answered any questions I had about my new registered agent, though she wasn't able to offer small business advice.
My Recommendation
All in all, Harbor Compliance is a reliable option.
Their performance is on par with competitors. For that price, you aren't getting any frills. They'll accept your service of process, forward your mail, and set you up with a street address just fine. But they aren't pushing any boundaries.
If you're looking for a new registered agent's name to keep on record, visit Harbor Compliance.
The Other Registered Agent Services
Now for the losers. Just kidding! These are the other resident agents I investigated—each has something to offer.
Rapid Registered Agent—A few fun features
At $120, Rapid Registered Agent has an average price.
They do all the normal resident agent stuff AND autofill some paperwork.
Is the autofill worth the price difference with Harbor Compliance? Depends how much you hate paperwork.
Rocket Lawyer—Great for online legal services
Rocket Lawyer stands out for its legal services, as you may have guessed from its name.
They're a bit pricier at $149, but they do offer online legal counseling outside of regular registered agent duties.
Team 'Nothing Special'
The agents in this group are comparable enough that I don't need to highlight their individual features—they all level out to be about the same.
This group includes SunDoc Filings ($159), Jumpstart Filings ($150), Swyft Filings ($159), Registered Agents Inc. ($200), IncFile ($119), ZenBusiness ($199), and InCorp ($129).
They're performing the same duties as my top two picks, but they're either more expensive or don't offer the same services.
Team 'Big Brand'
Team "Big Brand" is an exclusive group of two: CSC Global ($249) and LegalZoom ($249).
These are the resident agents that have "premium" services above LLC formation paperwork or accepting service of process. While they may have fancy logos and clout, I didn't use either of these factors as criteria.
They're still great options. They just weren't the best value options in my eyes.
Wrapping It All Up
When I realized that nobody I knew could recommend a registered agent service, I decided to take the reins and do the research myself.
I recommend Northwest Registered Agent to anyone looking to change registered agents.
They'll handle your mail, paperwork, and private information. Their compliance calendar will keep you on top of deadlines and prevent unnecessary stress about paperwork.
BUT that's not why they secured my recommendation. That would be thanks to their Corporate Guides.
This team of customer service agents is backed by professional experience in a wide range of business-related fields like marketing, accounting, small business ownership, and more. That experience allows them to give small business advice that took a lot of weight off my shoulders.
I recommend Northwest Registered Agent to any LLC looking for a new registered agent.
If you could use personalized business guidance on top of quality registered agent services, look into Northwest Registered Agent.
---
The Best Registered Agent Service Around The United States