Thanks to my general distrust of the world, I've applied my obsessive research skills to a search for the best Maryland registered agent service.
Having successfully completed my search, I've decided to share my specialized knowledge with the world.
This is the information I've compiled (so that you don't have to).
Best Registered Agent: Northwest Registered Agent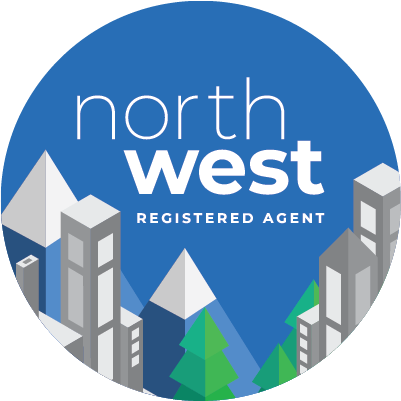 Positives:
Easy sign-up process
Mail scanning, uploading, and forwarding
Alerts for important upcoming compliance deadlines
$125 per state per year
Corporate Guides who can answer your small business questions
Negatives:
No dedicated account manager
After spending far more time than anyone I know personally researching and interacting with Maryland registered agent services, I've determined Northwest Registered Agent to be the best Maryland registered agent service.
Here's why:
They will scan and upload ALL my mail.
They cost $125.
They have an easy-to-use system.
They are a national registered agent with offices in every state.
They provide an online account that's constantly updated with scanned legal documents.
They send reminders about compliance dates to keep my LLC in good standing with each Secretary of State.
My search for a decent Maryland registered agent service wasn't all sunshine and rainbows. It was difficult to find a resident agent that offered every service I wanted. As you can tell from this list, Northwest is one of the very few registered agents that checked off all the boxes.
Everything I wanted for $125? That's only $26 more than the cheapest Maryland registered agent on the market. When something seems too good to be true, it usually is. Especially in business.
So I targeted what I thought would be their weak link: customer service. Customer service can make or break a resident agent. After about a million calls to customer service teams, I should know.
Imagine my surprise when a Northwest customer service agent answered my call, listened to my questions, and offered incredibly helpful advice. No waiting on the phone for hours, no vague answers, no headaches.
It had to be a fluke. I don't trust easily, so I was certain that I'd gotten lucky with the agent who picked up the phone.
Except it wasn't a fluke. I quickly learned that every member of Northwest's customer service team has prior experience as accountants, lawyers, entrepreneurs, and other careers relevant to the business world.
While their list of services caught my attention, it was the customer service that sold me on Northwest Registered Agent.
Visit Northwest Registered Agent to sign up for superior service and small business advice.
Best Budget Option: Harbor Compliance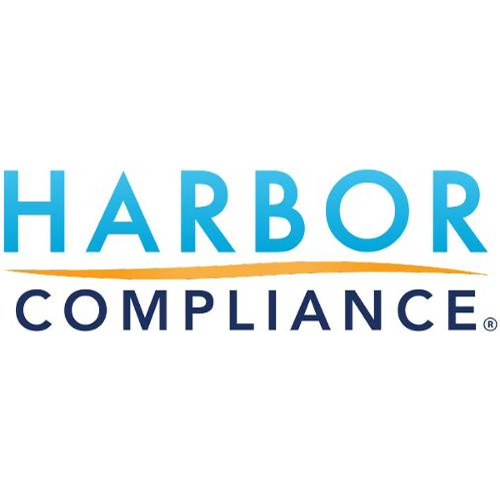 Positives:
Simple online system
Fast and prompt service
All the basics
Only $99*
Dedicated account manager
Negatives:
Harbor Compliance is a quality registered agent service. They'll keep your business in Maryland in good standing with big names in the state of Maryland, like the Department of Assessments & Taxation.
Some of their better features include the dedicated account manager and the low price. At $99, they are the cheapest Maryland registered agent I found, and their services are highly reliable.
If your business needs a dedicated account manager who is always available (during business hours) to offer service related advice, check out Harbor Compliance.
*Prices listed are per state, per year and do not include state fees.
---
My Process
Pinning down the best Maryland registered agent was a hassle, but it was ultimately worth the time and money—if not for me, definitely for anyone reading this article.
My Start
Not many people go out to buy something and think to themselves, "I'd love to get scammed today." I'd wager that nobody thinks that. Losing money sucks. It's as simple as that.
The thing is, I've had a healthy fear of getting scammed since before I earned my own money. Honestly, it wasn't just scamming. I've had a healthy fear of getting tricked for as long as I can remember.
If this sounds like I have serious trust issues, it's because I do. I don't like being tricked, and I certainly don't like losing money.
That's why I conduct ample amounts of research before making ANY financial decision. It could be a new blender or a new car. My mind won't rest until I've thoroughly examined online reviews, websites, and videos.
My general mistrust of the world is a blessing and a curse. When it came to opening up my business in Maryland, choosing a Maryland registered agent service was a major roadblock (for good reason).
The wrong Maryland resident agent can compromise your private information. A good resident agent must protect your information, especially if you don't want it on public record. A good registered agent in Maryland will meet your legal obligations and keep you on top of paperwork so that you don't make mistakes with the Department of Assessments & Taxation.
As you can see, deciding on a Maryland registered agent service is a big deal. With my trust issues, it was an even bigger deal. I spent far too much time mulling over this decision. I must've pestered my friends past the point of no return because one finally told me, "Just try them all for yourself!"
This was a turning point. I took her advice and promptly signed up for the 13 registered agents I was most interested in (based on what I could find online).
That's right, folks. If you don't think you have what it takes to form your LLC in Maryland, just remember that I've undergone the process 13 times.
I got detailed reviews and a first-hand perspective from the person I trust the most: myself.
My Criteria
I might be an expert in registered agents now, but in the beginning I had my fair share of floundering. Then I laid the groundwork for this article with general research on the duties a registered agent must perform. From there, I drafted the following criteria that led me to the best Maryland registered agent service.
My first criteria was no upselling. To earn my recommendation, a Maryland registered agent service had to be all-inclusive in their services and not spring fees on you after you sign up. Nobody hates scams more than I do.
You might be wondering what "all-inclusive" means in terms of a resident agent. After sifting through dozens of websites and reading the fine print, I've determined that the basics a registered agent service should offer include:
Offer Maryland LLC formation services
Provide a physical address in Maryland
Forward all mail
Receive Service of Process and other important legal documents on behalf of your business
Maintain an updated online account with scans of legal notices and documents
Stay available during normal business hours
Have a physical location for a process server or other emissary to access if necessary
Send compliance alerts about important deadlines (e.g. annual report, court dates, etc.)
My second requirement was at least 10 years in business. In some fields, being new is an asset. Having "fresh blood" and eager faces is enough to succeed.
For a registered agent service, that's not the case. My business entity would only appoint a Maryland resident agent with a history of fiscal responsibility (i.e. properly handling their venture capital funds).
I also sought out a resident agent in Maryland that had experience with prominent legal entities like the Maryland Department of Assessments & Taxation. I didn't want a newbie that would put my business entity at risk due to ignorance and lack of experience.
Requirement number three was an easy-to-use website and sign-up process. Submitting Articles of Organization, remembering to pay a filing fee, and every other task that goes along with forming a Maryland business is more than enough to occupy your time. Stressing about an overly complicated sign-up process is a waste of both time AND energy.
So I found and eliminated each Maryland registered agent service that had an outdated website or a complex sign-up procedure. In this day and age, an outdated online presence isn't good enough for a registered agent service in Maryland to appeal to customers.
My Journey
My criteria made it FAR easier to narrow down my search than I expected.
Before I could sign up for a resident agent, I scanned the fine print on their promotional pamphlets and websites. You know, the stuff they're hoping you won't notice.
In that fine print, I found that the advertised price didn't always include all the basics a Maryland registered agent should provide up front. These were the registered agents that considered filing annual reports and uploading documents to an online portal as "add-ons."
More often than you'd think, I found a registered agent in Maryland that required faxing during their sign-up process.
A registered agent must make the sign-up process as easy as possible. To save your future Maryland LLC from wasting time navigating a website or getting stuck on sign-up steps, I crossed those registered agent services off my list.
Other resident agent ads promised they could provide a registered office and receive Service of Process . . . but they'd only been around for a few months. Not good enough.
I started out with over 60 Maryland registered agent services and ended with 13.
Here's what I've got.
My Results
After investigating over 60 registered agents, these are the 13 options that passed my criteria (in order of preference):
My Favorite Registered Agent Service: Northwest Registered Agent
Northwest Registered Agent fulfills all the legal obligations that a Maryland registered agent must at an affordable price, and they do so with a customer service team unlike any other on the market.
My Experience
Northwest Registered Agent had no problem fulfilling all the basic functions I expected from a Maryland registered agent. They appointed me a Maryland registered office address that was available during normal business hours.
That address in the state of Maryland served as a point of contact for legal entities like the Secretary of State and received ALL mail on behalf of my business (like Service of Process).
Their turnaround was quick as far as forwarding mail and uploading important legal documents. Promptness is nice when it comes to LLC formation. Filing your Articles of Organization and having to accept Service of Process are stressful enough. Having to wait for your registered agent to get around to it would cause further unnecessary stress, so I was pleased with their performance.
While providing a street address and sending reminders about state fees caught my attention, Northwest's customer service is what makes them my #1. Corporate Guides, their in-house customer service team, offers small business advice that I didn't get from any other registered agent.
That's because the Corporate Guides all have backgrounds in fields applicable to business. These are people who've worked in marketing, accounting, law firms, and their own businesses.
They were able to hold my hand through issues that popped up throughout my work day. Like I said, LLC formation is stressful. Having experienced professionals just a phone call away alleviated some of that stress.
My Recommendation
If your Maryland LLC is looking for an affordable registered agent that'll meet your legal obligations AND offer small business advice, I suggest looking into Northwest Registered Agent.
They will take care of any Service of Process that comes your way, send you compliance alerts about paperwork (like your annual report), and set you up with a street address on top of offering personal guidance.
Whether you're looking to change your Maryland registered agent or are just starting to form an LLC, Northwest Registered Agent is worth researching.
My Budget Pick: Harbor Compliance
Harbor Compliance will adequately complete all the services a registered agent must provide at a very affordable price of $99.
My Experience
I had a good experience with Harbor Compliance.
There weren't any hang-ups with their sign-up process. Everything was simple and easy from the start.
From there, they were able to give me an online account where I could access all my legal documents, forward all my mail, and set me up with an address available during regular business hours.
While they don't offer the small business advice that Northwest does, I did like the dedicated account manager they assigned me. He was able to answer all my questions related to resident agents and give me suggestions about services I wasn't aware of.
My whole experience can be summed up in two words: simple and easy. From the beginning to the end, their services were good. Not great but good. No problems, but also no perks or extras.
My Recommendation
The services that Harbor Compliance provides are such high quality they're enough to be my #2 pick.
If you don't need any extras or special guidance, Harbor Compliance is a solid choice for your LLC.
The Other Registered Agent Services
The following registered agents are only listed to make the top two look good. Kidding . . . mostly. These are the registered agents that met my criteria but didn't make my top two (in no particular order):
Rapid Registered Agent—A few fun features
Rapid Registered Agent has an average price point of $120.
They did everything I needed. I trust them to accept Service of Process, handle my private information, and forward my mail.
They even sent free text reminders and auto-filled out some forms. Score!
BUT they aren't as cheap as Northwest, while offering basic services. And they don't offer the customer service that Northwest does.
Rocket Lawyer—Great for online legal services
At $125, Rocket Lawyer is known for their legal services alongside their registered agent services.
They can take care of registered agent duties, too, but their value lies in their legal consultations and documents.
If your Maryland business could benefit from a registered agent service that offers online legal advice, Rocket Lawyer is worth a look.
Team 'Nothing Special'
The registered agents in this section sit somewhere in the middle. Some might have a particularly strong feature that caught my attention, but it was offset by a strong negative in something else.
Worst of the best, best of the worst. That kind of thing.
Team "Nothing Special" includes Jumpstart Filings ($150), Swyft Filings ($159), SunDoc Filings ($159), IncFile ($119), ZenBusiness ($199), Registered Agents Inc. ($200), and InCorp ($129).
Each of these options can get the job done, but they aren't exceptional.
Team 'Big Brand'
Speaking of exceptional, Team "Big Brand" is exceptional-ly high in price. This group includes CSC Global ($299) and LegalZoom ($299).
Sure, they do provide a couple additional services that their plebeian counterparts don't. For example, LegalZoom offers up to $1,000,000 in identity theft protection. And CSC Global will cover any filing fee you incur from switching to them.
Do these services plus some fancy logos warrant a price tag of $299? For my purposes, no. As a registered agent, they do everything I need them to for twice or triple the price other registered agents charge.
Wrapping It All Up
Thanks to my life-long fear of scams and other trickery, I've developed a healthy dose of distrust of the world. Luckily for you, that distrust fueled an intense investigation of almost every registered agent in the state of Maryland.
After thoroughly examining every registered agent that showed promise, I determined Northwest Registered Agent to be the best agent on the market.
They were able to give me a physical address in Maryland, accept and forward my mail, and consistently update my online portal. They had no hiccups and checked off all the boxes of my original criteria.
However, what made Northwest Registered Agent soar above every other registered agent on my radar was their Corporate Guides. They offered both customer service AND business support. No other registered agent in Maryland was able to offer that kind of guidance.
Corporate Guides are unique in that they haven't always worked exclusively for a registered agent. These are former accountants, small business owners, lawyers, and everything in between. Their advice comes from real-world experience, which is more than I can say for the customer service I encountered in every other Maryland registered agent.
When all is said and done, I'm completely comfortable with recommending Northwest Registered Agent to anyone who asks.
You can visit them at Northwest Registered Agent.
---
The Best Registered Agent Service Around The United States