While I enjoy my profession, my compulsive need to research all the facts for myself led to a standstill when it came to choosing a Maine registered agent service.
The only way to overcome this challenge was to research and test 13 registered agent services for myself.
With more registered agent experience than any other business owner you'll ever meet, trust me when I say you should keep reading.
Best Registered Agent: Northwest Registered Agent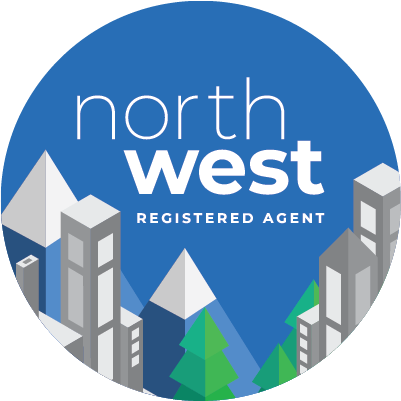 Positives:
Easy sign-up process
Mail scanning, uploading, and forwarding
Alerts for important upcoming compliance deadlines
$125 per state per year
Corporate Guides who can answer your small business questions
Negatives:
No dedicated account manager
After months of online research, creating spreadsheets, and gaining first-hand experience with every Maine registered agent service in this article, I determined Northwest Registered Agent to be #1.
Here's why:
They only cost $125.
They maintain an online account where I can view all my important documents as they get scanned and uploaded.
They have a registered name and address in all 50 states.
They will scan, upload, and forward ALL my mail.
They have a simple sign-up system.
They alert me about compliance dates I need to meet to stay in good standing with the Maine Secretary of State.
That's a solid list of pros. For $125, they provide everything you need from a registered agent service in Maine.
By the time I came across Northwest Registered Agent, I was even more cynical than usual. I'd had a few other options that looked promising, only to find they had hidden fees or clunky websites. I was certain Northwest had a weakness.
So I called their customer support team. In my search, I'd found customer support agents to be either open to feedback or closed off and vague in their responses. Which would Northwest be?
As it turned out, Northwest was the former. The agent who answered my call listened patiently as I blurted out random questions about state fees and marketing. Then she offered advice that would actually prove beneficial.
If this sounds like an anomaly to you, then you might just be as distrustful as me. I had to dig deeper to see if their customer service was legit.
And it was! Every member of their customer support team has real-life experience in the business world, whether in small business ownership, accounting, or marketing. They offer guidance I didn't find in any other registered agent.
So if your company is interested in changing your registered agent or you're a fresh LLC, I encourage you to check out Northwest Registered Agent.
Best Budget Option: Harbor Compliance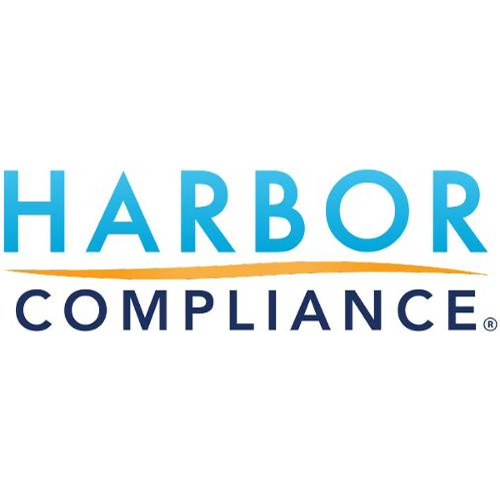 Positives:
Simple online system
Fast and prompt service
All the basics
Only $99*
Dedicated account manager
Negatives:
Harbor Compliance is a great choice for a Maine registered agent if budget is a priority for your LLC.
I found them to be trustworthy enough to handle my private information and legal documents (like service of process). They were available during normal business hours, gave me a street address, and sent compliance alerts about important due dates for my Maine business.
However, if you go with Harbor Compliance, you'll miss out on the exceptional customer service another registered agent (cough, cough, Northwest) would provide for just a few dollars more.
You can learn more at Harbor Compliance.
*Prices listed are per state, per year and do not include state fees.
---
My Process
Sorting through over 60 Maine registered agents took many months, many phone calls, many spreadsheets, and many dollars.
My Start
I've always been entrepreneurial in spirit. From the time I could talk, I was spouting out words like "capital" and "streamline." A business prodigy, if you will.
Okay, maybe that's an exaggeration. But I have always been an idea-oriented person with the energy to perform research and the drive to follow through. It may have been out of place on the playground, but it's proven successful in the world of corporations and businesspeople.
While my natural charisma and affinity for great business ideas are certainly blessings, these endowments are also burdens. I often find myself wound up in many ideas at once. OR when I finally settle on one idea I find myself down a rabbit hole of research that prevents any real decision-making.
And that, my friends, is exactly what happened when it came to picking a Maine registered agent service. I was excited about and focused on a health business that the good people of Maine would surely appreciate. When it came time to select a commercial registered agent, I did a general Google search . . . and the results were staggering.
Could I just pick a registered agent in Maine at random? Would one commercial clerk be interchangeable with the next?
I genuinely didn't know, but my gut told me, "No." So I did some more research. Lo and behold, registered agents handle a TON of legal matters that can make or break your company. These are the people handling critical legal documents, protecting your private information, and serving as a point of contact to the Maine Secretary of State and Division of Corporations.
And just like that, I was stuck. Scrolling through those pages of results, I was lost. Who could I trust with such delicate information and crucial responsibilities? Sure, this commercial clerk has better online reviews than the next, but how many of those reviewers could I trust?
I went round and round in circles thinking out loud with my buddy one day when he finally slammed his drink down and said, "Just try them all yourself!"
That turned out to be great advice. To make it past this first hurdle, I needed to put my manic research skills to good use.
And that's how I got here. After months of online research and personally undergoing LLC formation 13 different times with 13 different registered agents in Maine, I compiled this article.
My Criteria
Like all great critics, I had to set some guidelines before sticking a label on the "best" commercial registered agent in Maine. These criteria would guide my search and help me weed out the masses.
First, I decided that upsells would not be tolerated. I wanted a commercial clerk I could trust, not one that would propose one package and trick me into paying more later.
By the way, I had to perform some preliminary research to know what "the whole package" would look like, in other words, all the duties a Maine registered agent service should be performing:
Receiving, processing, and forwarding all mail sent to your Maine business entities
Maintaining an updated online account with scans of legal notices and documents
Providing a street address in Maine available to receive legal paperwork (e.g. service of process) and list on your Certificate of Formation
Having a commercial clerk available as a point of contact to the Maine Secretary of State's office during normal business hours
Sending compliance alerts about important deadlines (e.g. annual report, court dates, etc.)
Anyone that tried to hide one of these services as "add-ons" in the fine print was off my list.
Second, a registered agent in Maine had to have 10 years in business to make my list. They needed proof of longevity, someone who had handled their venture capital responsibly in the past and would stick around.
Being in business for a decade or so was also a green flag as far as ensuring good standing with the Maine Secretary of State. Or at least having experience with the technicalities of LLC formation and subsequent legal paperwork.
Third, the online sign-up process had to be easy. As an entrepreneur, time is limited. There are endless forms and decisions to be made about the company, legal hoops to jump through. I didn't need to be sitting at a desk, scratching my head about a sign-up process.
That goes hand in hand with ease of use. For a commercial registered agent to meet my standards, the website needed to be intuitive enough for me to quickly and efficiently handle my online tasks. Any company with a clunky website didn't make the cut.
My Journey
I don't know what I was expecting going into my investigation of Maine's registered agents, but it wasn't this.
I thought for sure that registered agent websites would be clean and intuitive. That wasn't the case. Many clunky, scammy sites were immediately eliminated.
More than one Maine registered agent service required faxing in their sign-up process. Easy eliminations there.
Other commercial registered agents advertised themselves as new and eager to impress. Unfortunately for them, I wasn't as "eager" to try out a registered agent that could accidently get me on the bad side of the Maine Secretary of State.
Other commercial registered agents advertised one price and then charged more after sign-up. You've got to read the fine print, people. I found that out the hard way.
After eliminating all those contenders, here's what I ended up with.
My Results
Through my entrepreneurial lens and extensive skills as a researcher, I've determined the following registered agents to be the best in Maine (in preferential order):
My Favorite Registered Agent Service: Northwest Registered Agent
Northwest Registered Agent is a fully equipped commercial registered agent that will meet your legal obligations and support your company at a reasonable price.
My Experience
Northwest Registered Agent checks off all the boxes I was looking for in a Maine registered agent service.
Their compliance deadline alert system kept me on top of deadlines for filing important legal documents (e.g. annual report) and staying in line with the Secretary of State.
They provided a street address in Maine available during normal business hours. This was the physical address in Maine I could list on public record.
And no, a Maine registered agent isn't a fancy PO Box, as Northwest can prove. A registered agent must be there to accept important legal documents like service of process.
On top of that, they receive, scan, and upload those important documents to an online portal that's updated in real time. Northwest is timely in their turnaround, so I was able to view uploaded documents quickly.
They stayed on top of forwarding all my mail, so I trust their ability to accept service of process and notify me about it. I was able to get my documents physically via forwarded mail AND online through the portal (which was easy to navigate).
Every one of those services was executed well, but what really caught my attention was their customer support.
Their customer support team is unlike any other support I came across in my search for the best Maine registered agent. They call their team Corporate Guides, an in-house group of professionals with backgrounds in fields relevant to the business world.
The Corporate Guides were a major selling point. Forming corporations and getting through the red tape poses a mountain of challenges, and having the Corporate Guides just a phone call away changed the game for me. They had experience in law, accounting, small businesses, marketing, and other fields that backed up the advice they gave.
At $125, that's not a bad deal for quality services AND unmatched customer support.
My Recommendation
If you're looking for a Maine registered agent service that can support your company and take care of your countless legal obligations, I recommend Northwest Registered Agent.
They checked off all my criteria AND surprised me with their exceptional customer support.
Whether your Maine company is just starting out or you're actively looking to switch your current commercial clerk, visit Northwest Registered Agent.
My Budget Pick: Harbor Compliance
Harbor Compliance may not be the cheapest on the market, but that's because they perform their duties as a registered agent service really well compared to the competition.
My Experience
Harbor Compliance doesn't mess around.
They're a Maine registered agent service that can get the job done. No fluff or frills.
They'll accept your service of process, be available as a point of contact during regular business hours, provide a physical address in Maine to keep on public record, and send alerts about important filing deadlines for your company.
As an added bonus, there's a dedicated account manager assigned to you after you complete the sign-up process. He's there to hold your hand and answer questions.
Now, the dedicated account manager is great, but it's not the same as Northwest's Corporate Guides. You're getting straightforward answers about Maine registered agent-related questions, not small business advice.
Harbor Compliance will do what your company needs to stay in the green legally, but they don't have added features.
My Recommendation
Harbor Compliance is #2 on this list because they fulfill all the obligations a Maine registered agent must at a reasonable price.
If your Maine company needs a registered agent that provides a dedicated account manager, Harbor Compliance is the way to go.
The Other Registered Agent Services
These are the other 11 Maine registered agents that met my criteria:
Rapid Registered Agent—A few fun features
For $120, Rapid Registered Agent isn't a bad choice.
They can protect your LLC from the legal ramifications of missing filing deadlines with their text alert system (which they don't charge extra for).
On top of having the normal responsibilities of receiving service of process or providing a Maine street address for paperwork (like Certificate of Formation), they have an auto-fill feature that will save you time and energy with tedious forms.
The only downside is that they don't have the customer service that Northwest does to justify that price gap.
Rocket Lawyer—Great for online legal services
At $149, Rocket Lawyer is pricier than any other Maine registered agent up until this point. They are also the first registered agent on this list to specialize in legal services.
The value of Rocket Lawyer lies in their online legal services. If you foresee your Maine LLC needing consultations with a lawyer, consider looking into them.
Team 'Nothing Special'
After all that, we're left with . . . well, the leftovers. Each registered agent in this group has what it takes to mostly meet my criteria, but for one reason or another they didn't make the top two spots.
Most in Team "Nothing Special" don't offer compliance alerts, which is a feature that could potentially save your Maine LLC from missing critical due dates or paying a filing fee. Others in this group have no significant flaws—their websites and sign-up systems are just frustrating.
Without further ado, this group includes Jumpstart Filings ($129), ZenBusiness ($199), InCorp ($129), Swyft Filings ($149), Registered Agents Inc. ($200), IncFile ($119), and SunDoc Filings ($159).
As far as value, they're not the best. But they're not the worst, either.
Team 'Big Brand'
This very last group includes LegalZoom ($299) and CSC Global ($299).
They strut around the registered agent scene with confidence because they are, in fact, big names. This does have some perks. They can cover any filing fees you incur while changing your registered agent to them.
Generally, Team "Big Brand" has the same energy as shopping at the bougie retail stores instead of Target. They present themselves nicely and have a few additional services (like identity theft protection and LLC formation), but those added bonuses come at a cost.
You'd be getting the same services as Harbor Compliance and Northwest Registered Agent for double or triple the cost. If your Maine business prefers that extra brand boost and isn't tight on money, these options might be for you.
Wrapping It All Up
As much as I love being an entrepreneur, having so much independence and creativity does become overwhelming. Especially when it comes to making big decisions for my new LLC. To make the biggest decision of all, I dedicated months of my time to personally trying out every promising Maine registered agent I could find.
After all that time and money, I found the best registered agent in Maine to be Northwest Registered Agent.
They crossed off everything on my list as far as legal obligations go. After signing up with them (which went smoothly), I received a Maine street address, an online portal, and every piece of mail that came their way. Their compliance deadline alert system kept me vigilant on critical dates for filing forms and taking care of a filing fee or two.
All that is great. Gold stars all around. BUT what sold me on Northwest wasn't the reminders about filing forms or having someone to protect my private information—it was the Corporate Guides.
Due to their real-life experience in a variety of fields pertinent to the business world, the Corporate Guides were able to offer guidance and information that helped my new business overcome everyday challenges.
Rather than stressing myself out and putting my business in a bad position, I could call the Corporate Guides for help and gain some useful insights.
That's why I have no problem letting any and all corporations know that Northwest Registered Agent is my top pick for a registered agent in Maine.
You can find more information at Northwest Registered Agent.
---
The Best Registered Agent Service Around The United States