I have decided to deal with my long standing paranoia about money-swindling corporate entities by signing up with and reviewing the 11 best registered agent service providers in Illinois. There are a lot of fraudsters and scammers out there and if you are not careful enough, your business may get into serious litigation issues due to lack of proper paperwork.
Here are the results of my research.
Best Registered Agent: Northwest Registered Agent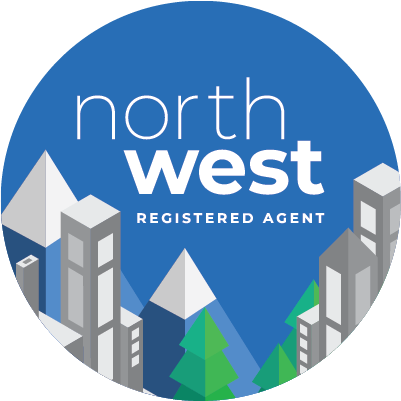 Positives:
Easy sign-up process
Mail scanning, uploading, and forwarding
Alerts for important upcoming compliance deadlines
$125 per state per year
Corporate Guides who can answer your small business questions
Negatives:
No dedicated account manager
Northwest Registered Agent is by far the best registered agent service in the state of Illinois because they provide great customer service in addition to meeting all of the fundamental requirements of a registered agent.
Here's why:
They have a registered address in all 50 states.
They will scan and upload ALL my mail.
They provide an online account where I can view all my important documents.
They cost only $125.
They have a really simple sign-up system.
They let me know about any and all compliance dates I need to meet to stay in good standing with each Secretary of State.
It is very difficult to start a business. The easiest part of the procedure was forming an LLC with Northwest. I'm very happy with the money I paid, and I'm looking forward to working with them in the future.
Northwest Registered Agent claims to offer next-level customer service and I was pleasantly surprised to find that they more than lived up to this promise. Customer service is something that almost everyone in Northwest performs. There is no such thing as a "sales team." So when you call, you get a cheerful customer service representative who understands all there is to know about my company, which I find quite useful.
Northwest is a wonderful choice if you place great value on customer satisfaction and want a trustworthy and reliable registered agent service for your LLC formation. Visit their website to learn more about their services.
*All listed prices are per state, per year and do not include state fees.
Best Budget Option: Harbor Compliance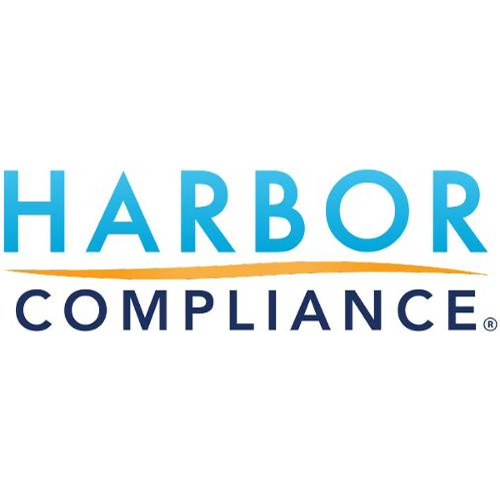 Positives:
Simple online system
Fast and prompt service
All the basics
Only $99*
Dedicated account manager
Negatives:
Before settling on Northwest Registered Agent, my top suggestion was Harbor Compliance.
They are a reputable firm that specializes in LLC formation and other business compliance services. They assisted me with a number of crucial duties associated with starting an LLC in Illinois.
They provide quality services and their dedicated account manager is always accessible (during normal business hours, of course) to answer any concerns I have regarding their registered agent services, but they do not offer the small business guidance that you get from Northwest's Corporate Guides.
Visit Harbor Compliance now to learn more about their business services.
---
My Process
I spent the greater part of a year researching Illinois' best registered agent services. Take a look at the steps I took to reach my conclusion.
My Start
I've always been a deeply skeptical person. Some of this skepticism stems from a deep distrust of big business, that is, large corporate entities that use shady means to fleece their unsuspecting customers. I spend countless hours in front of my computer researching a product online just to make sure that I get exactly what I pay for.
So when it came time to start my Illinois LLC (Limited Liability Company), I needed to find a registered agent service I could trust. But there was a problem. A simple Google search of the "best registered agent services in Illinois" produced over 50 companies claiming to provide the "best services in the state." I spent a long time going over each Illinois registered agent to see which provided the greatest business services at the lowest price. After working through the entire operation, I was both perplexed and exhausted.
But then it occurred to me: "If I can't believe any of them, why not test all of them?" Granted, this seems a little far-fetched, but it's the only way I could tell the difference between real and fake agents.
So I whittled this long list down to 11 of the top Illinois registered agents and signed up with them, each time forming a new, fake company and started the process of evaluating their business services. Every recommendation in this post is based on personal experience.
My Criteria
I created a criteria list to help me determine which Illinois registered agent was the best.
The specific services of each registered agent in Illinois were paramount on my list. Some firms, such as Northwest Registered Agent, offer comprehensive features for a set charge and don't bombard my inbox with sales pitches.
A good Illinois registered agent must:
Provide online access to important business documents on a secure portal.
Provide compliance alerts to keep me informed of upcoming deadlines.
Scan, upload, and forward all of my mail.
Provide a registered office address in Illinois that can accept Service of Process during normal business hours.
Be the contact point for any legal notices my business might receive.
Be available to accept documents Monday through Friday from 8 a.m. to 5 p.m.
Any company that didn't offer any or only some of these business services, or used deceptive pricing methods to upsell and push clients into making additional purchases, was scratched off my list.
The second criterion was "mileage," which I define as a track record of reliability and service. It doesn't make sense to engage a new Illinois registered agent service just to have them go bankrupt after a year. They have to be a trustworthy organization, one that's been around for many years.
I then examined the online sign-up procedures of each Illinois registered agent. Some agents employ cumbersome, out-of-date systems that are difficult to navigate. A registered agent must offer an easy sign-up method that includes pre-filled paperwork so that I don't have to input the same information several times.
The degree of customer service provided by each Illinois registered agent was the final item on my checklist. It's infuriating to contact a company's support team only to be put on hold or sent to an online forum to solve your issues. Their customer service personnel must be ready at all times to solve customers' problems rapidly and professionally.
My Journey
As I had a lot of companies to look at, I expected my journey to find the best registered agent in Illinois to be hectic during the initial stage but, surprisingly enough, I was able to eliminate a good number of them with a few mouse clicks.
This stage involved reviewing negative web reviews and comments that were left by unsatisfied customers. Some expressed dissatisfaction with the lack of essential registered agent services, some with price structures, and yet others with bad customer service, and just like that, I was now left with 16 companies on my list.
Next, I went to the websites of the remaining registered agents to look over their claims and promises, and I quickly realized I had enough reasons to exclude a few more agencies from my list of rivals.
Some registered agent services advertise their lack of expertise as their most appealing selling point by claiming they are the fresh face in the industry, then there are those Illinois registered agents that still employ archaic technologies like fax machines that they use to forward important legal documents to their clients.
Finally, after I had chucked out these substandard registered agent companies, I was left with 11 decent ones. Have a look at my reviews below..
My Results
In order of preference, here are the 11 best Illinois registered agent service providers.
My Favorite Registered Agent Service: Northwest Registered Agent
Northwest Registered Agent is the best Illinois registered agent because they provide a low-cost, trustworthy service that ensures my business meets all of the legal obligations set out by the Illinois Secretary of State. Furthermore, their customer support remains unsurpassed in the industry.
My Experience
Off the bat, I could tell that their IT department had worked really hard to make sure that their sign-up procedure was smooth and intuitive and accessing my personal online account was also very easy.
Northwest Registered Agent supplied a business name and physical street address in Illinois to receive communication from the office of the Illinois Secretary of State during business hours, as well as ensuring that my Articles of Organization (called Articles of Incorporation for certain business structures) were correctly completed and submitted.
Other registered agent features available in their package include scanning, uploading, and forwarding important legal documents to my online document portal, issuing compliance alerts that will remind me of important filing deadlines, such as my annual report.
Their Corporate Guides were the best thing about them.
Each Corporate Guide has a background in a particular discipline relevant to your Illinois LLC. When I asked them for help, they provided guidance through every step of the LLC formation process and offered amazing business advice about things like marketing or personnel for my fledgling business in Illinois, available 24 hours a day, seven days a week.
This sort of business advice from boutique business consulting organizations may cost thousands of dollars, so it's a comfort to find a registered agent in Illinois that offers it for free in their registered agent packages.
My Recommendation
I would definitely recommend Northwest Registered Agent to anybody looking to start an Illinois LLC since not only are their registered agent services reasonable and dependable, their customer service is far superior to every other Illinois registered agent service on this list.
They provided everything I needed to establish my business and they helped keep my Illinois LLC in good standing with the Illinois Secretary of State. They provide excellent business advice in case I run across problems during my daily business operations.
They are somewhat more expensive compared with the next Illinois registered agent service on my list (at $125 per year) and do not provide a dedicated account manager, but they're well worth the money.
Go to Northwest Registered Agent when you're ready to establish your Illinois business and need to appoint an Illinois registered agent that is dependable, trustworthy, and affordable.
My Budget Pick: Harbor Compliance
Harbor Compliance was the frontrunner for the best Illinois registered agent service until I reviewed Northwest Registered Agent because they made sure that my legal requirements were met and, better yet, they supplied a dedicated account manager. All of this while charging the industry's lowest rate.
My Experience
Some features I liked about doing business with Harbor Compliance were their transparency and simple website.
They offer every service that your Illinois LLC needs, with no hidden costs or clickbait packages to entice you to purchase upgrades. They forwarded my Articles of Organization to the office of the Illinois Secretary of State and promised to alert me if and when I was served with Service of Process.
After I completed the sign-up process, they assigned me a dedicated account manager who answered all of my questions about their registered agent service in Illinois. However, he didn't give the industry-leading business advice I got from Northwest Registered Agent's Corporate Guides.
My Recommendation
At $99 plus state fees, Harbor Compliance is a respected Illinois registered agent that delivers dependable service. They are also Illinois' most affordable registered agent service.
They'll keep your Illinois LLC in compliance with state law by ensuring that all of your legal obligations to the Illinois Secretary of State are fulfilled. In addition, their online system is well designed and simple to use.
Consider Harbor Compliance if you're forming a business entity and require a registered agent service for your LLC that provides affordable services and a dedicated account manager.
Other Registered Agent Services
As part of my investigation, I looked at nine other firms in addition to the two major Illinois registered agent services. Here they are in no particular order:
Rapid Registered Agent—A few fun features
Rapid Registered Agent charges $120 for registered agent services in Illinois. They assisted me in completing a handful of the time-consuming forms required to guarantee my business stayed in good standing with the Illinois Secretary of State.
They didn't provide the same degree of customer service as Harbor Compliance or Northwest Registered Agent, but they are a dependable organization that will handle all of your company's legal duties so you can focus on your everyday business activities.
Rocket Lawyer—Great for online services
Rocket Lawyer is not a full-service Illinois registered agent. They are an online legal service that provides a few commercial agent services, such as forwarding Service of Process paperwork to your mail and an online document repository that you may view at any time.
They are a good alternative for your LLC if you want legal and registered agent services from the same organization. Apart from that, they're too expensive as they charge $149 for their services.
Team 'Nothing Special'
The four Illinois registered agent service providers listed below are so identical that it's almost pointless to write about them separately.
They include Jumpstart Filings ($150 + filing fee), SunDoc Filings ($159), Registered Agents Inc. ($200), and Incorporate.com ($235), ZenBusiness ($199) are among the club's "good, but nothing extraordinary" members.
These are registered agent service providers that have dabbled in the Illinois registered agent service industry and provide exactly what I'm looking for in a registered agent service for my business without offering anything unique or noteworthy.
Team 'Big Brand'
LegalZoom ($299 + filing fee), Wolters Kluwer ($305 + filing fee), and CSC Global ($299 + filing fee) are all well-known organizations that rely on their "Big Brand" image.
They're quite happy to charge exorbitant prices for what is essentially the same product as everyone else's. They all have nice websites and excellent marketing specialists. They provide additional LLC formation for a fee, and their customer service is not bad, but Northwest Registered Agent and Harbor Compliance provide far better customer support at a fraction of the cost.
Wrapping It All Up
While exhaustively analyzing each Illinois registered agent service, it dawned on me that there is only one company that meets all of my registered agent needs for my business in Illinois, and it's Northwest Registered Agent.
They sent my mail and legal documents to an online storage portal. They issued compliance alerts to remind me of impending filing deadlines (like the annual report) with the Illinois Secretary of State, and provided a registered office and street address in Illinois that is open during regular business hours to serve as a point of contact and receive Service of Process on behalf of my Illinois business entity.
However, their Corporate Guides are what catapults them to the top of my list. They have assisted me from the inception of my organization and will continue to do so till its end, by providing excellent business advice that helps me manage my Illinois LLC.
If you need a registered agent in Illinois that provides great business advice and reliable services, visit Northwest Registered Agent today to get started with your business journey.
---
The Best Registered Agent Service Around The United States