I've finally given in to my true calling (as an obsessive researcher) in an attempt to narrow down over 60 of Hawaii registered agents to my top twelve.
This guide will meticulously discuss the pros and cons of each national registered agent I tried, whether they're a big name in the business world or a budget option.
Here's what I discovered.
Best Registered Agent: Northwest Registered Agent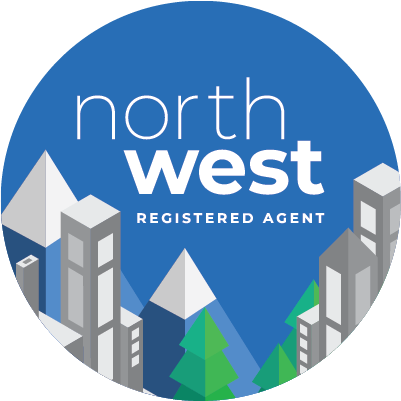 Positives:
Easy sign-up process
Mail scanning, uploading, and forwarding
Alerts for important upcoming compliance deadlines
$125 per state per year
Corporate Guides who can answer your small business questions
Negatives:
No dedicated account manager
Northwest Registered Agent can handle all the services a new business looks for in a registered agent.
They were able to process ALL my mail, served as a point of contact for important legalities (like receiving a Service of Process), and rounded everything out with a convenient compliance alert system and easy sign-up process. Once Northwest Registered Agent sets you up with a Hawaii registered office, you'll have peace of mind knowing they will diligently cover your legal obligations.
These basic services aren't what made Northwest Registered Agent my top choice, though. The Corporate Guides stole the show, answering questions and helping me solve problems that popped up throughout the day in my business entity.
Although they don't have a designated account manager, the Corporate Guides were so helpful that it simply wasn't an issue.
Whether you're dissatisfied with your current registered agent or are just getting into the business scene, take a look at Northwest Registered Agent.
Best Budget Option: Harbor Compliance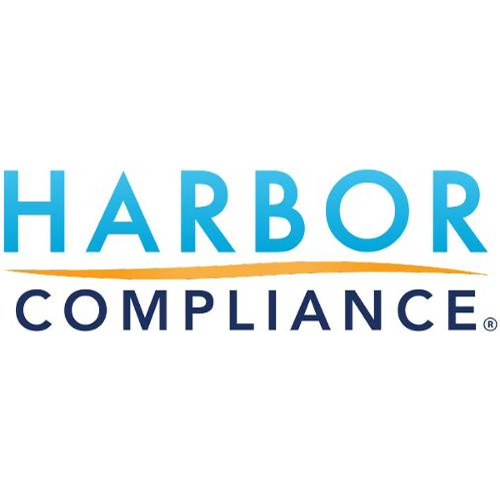 Positives:
Simple online system
Fast and prompt service
All the basics
Only $99*
Dedicated account manager
Negatives:
Harbor Compliance is everything you need in a national registered agent for $26 less than Northwest Registered Agent, though you must forgo Northwest's small business advice.
Harbor Compliance has mastered the basics that a business needs. Once you get hold of their name and address, you know you're partnered with a registered agent service that will safeguard your Hawaii LLC (Limited Liability Company). They have no problem setting you up with a street address (Hawaii requires a physical address, no PO Boxes), accepting legal mail on behalf of your business, and sending compliance alerts.
That being said, nothing they do goes above and beyond. They may process mail for your business and receive your legal documents, but they're not as quick about it as Northwest. Also, the dedicated account manager doesn't add quite the same reassurance as Northwest's Corporate Guides.
If you aren't as enamored by Northwest's Corporate Guides and want a cheaper option, check out Harbor Compliance.
*Prices listed are per state, per year and do not include state fees.
---
My Process
Over the course of many months, a burning desire to find the best and brightest registered agent in Hawaii led me down a road involving over 60 registered agent services.
My Start
Maybe I knocked something loose in my brain as a child. Maybe I was born this way.
Whatever the reason, every little decision requires a Herculean effort on my part.
That may make me a "thoughtful" person—well, thoughtful bordering on obsessive. I can sit at my computer for hours on end, doing nothing but research on a toaster.
Choosing a registered agent must be taken seriously. These are the people who handle my legal documents, receive my Service of Process from a process server, and safeguard my data. Surely, not every Hawaii registered agent service would be up to the task. This is where my "thoughtfulness" comes in.
Did I investigate over 60 commercial registered agents in my search for the best possible Hawaii registered agent service? Yes. Was I able to narrow it down to my top two with ten others following close behind? Also yes.
My Criteria
To conduct this search for a quality registered agent in Hawaii, I compiled a list of criteria that helped me cut through dozens of options to find my top 12:
No upselling
A physical street address that's available during regular business hours
Accepting, processing, and forwarding all legal documents, such as Service of Process from a process server
Point of Contact for the Hawaii Department of Commerce and Business Registration Division
No hidden fees—they need to be transparent from the start
10 years of business experience—the longer, the better
Simple sign-up process—no faxing forms please!
A well-put-together website
Excellent customer support
Registered agents that failed to provide all these criteria were not considered for the best registered agent services in Hawaii.
My Journey
This little exercise in "thoughtfulness" turned out to be quite the experience.
Did I expect that I'd have to put a lot of time and energy into my search? Absolutely. Did I expect that I'd become a pro at spotting the red flags in a Hawaii registered agent service from a mile away? Not exactly.
After hours of reading online customer reviews, analyzing the fine print of websites, speaking with real customers, and calling sales teams, I had a system. This system allowed me to pick out a good registered agent in Hawaii from a not-so-good registered agent.
I could spot upselling in a second. I could predict how time consuming the sign-up process would be in a glance. Hours of field research and secondary sources had awarded me a unique set of skills.
I will not let those hours of fine-tuning my skills go to waste.
My Results
These were the culmination of hours spent on the phone and clicking through registered agent websites, starting with my favorites:
My Favorite Registered Agent Service: Northwest Registered Agent
Northwest Registered Agent is my top choice for a Hawaii registered agent because of their unique small business advice from experts on top of a solid performance in basic registered agent services.
My Experience
Northwest Registered Agent knows how to deliver on essential LLC services you'll need from a registered agent in Hawaii. They give you a street address in Hawaii that's available during normal business hours, are a reliable point of contact for the Hawaii Department of Commerce and Consumer Affairs, protect your personal assets and keep your information off public record, and receive Service of Process along with any other legal document.
As far as handling mail, they forward your mail quickly and scan documents like Service of Process to your online account. Their compliance alert system is a convenient way to make sure you don't forget important deadlines, like when to file your LLC annual report every year.
What makes Northwest Registered Agent stand out from its competitors are the Corporate Guides, an in-house team of customer support agents. Each Corporate Guide comes from a background in something relevant to your Hawaii LLC (Limited Liability Company), whether it be accounting or marketing.
What makes the Corporate Guides different from other customer service teams in the state of Hawaii? Due to their diverse backgrounds in relevant fields, the Corporate Guides are equipped to hand out advice to LLCs and corporations that are just starting out or that just need help troubleshooting throughout the day.
My Recommendation
If you're looking for a Hawaii registered agent that can keep you in good standing with the Hawaii Secretary of State, Northwest Registered Agent is for you.
They can forward your mail, provide a physical address in Hawaii, and process your legal documents all while offering guidance on problems your small business might encounter.
Whether your name and address aren't in the books yet or you've had your business in Hawaii for a while, it's worth your time to check out Northwest Registered Agent.
My Budget Pick: Harbor Compliance
Though this Hawaii agent doesn't offer the customer support that Northwest Registered Agent does, Harbor Compliance is a close second because they'll take care of your Hawaii LLC (Limited Liability Company) legal obligations for the lowest price out there.
My Experience
Harbor Compliance covers the LLC basics of a commercial registered agent. They provide a Hawaii physical street address that's available during normal business hours, where they accept legal documents, then scan and upload them. They also forward your mail and notify you of important documents (like Service of Process). The compliance alert system for deadlines like filing your LLC annual report is an added bonus.
One of their better selling points is the dedicated account manager. While this perk isn't quite the same caliber as Northwest's Corporate Guides, the dedicated account manager was nice for answering questions about my brand new business entity.
Harbor Compliance is a good "bang for your buck" option for your business. At $26 per year less than Northwest Registered Agent, the tradeoff is the price point for quality customer support. While there isn't an exceptional sense of urgency about scanning and uploading important documents to your online account, they cover the basics of running your LLC for a relatively low price.
My Recommendation
Though Harbor Compliance doesn't prioritize customer support like other agent services, it does take care of the legal obligations that a Hawaii registered agent must fulfill. Their user-friendly website and dedicated account manager make it a good budget option for your LLC.
If you're dissatisfied with your current registered agent, have considered changing your registered agent, or are just starting out and need to hire a new registered agent for your LLC, Harbor Compliance is a good choice.
The Other Registered Agent Services
Other than my top two choices, I found 10 other registered agent services in the state of Hawaii that met my criteria. Here they are (in random order):
Rapid Registered Agent—A few fun features
Rapid Registered Agent can cover all those LLC basics a commercial registered agent needs to offer. They provide a registered office available during normal business hours, scan and upload mail, and receive legal documents on behalf of your LLC.
I liked that this agent didn't charge extra for text alerts. They also have an autofill feature for tedious forms. However, at $120 per year, they're more expensive than both Harbor Compliance and Northwest Registered Agent.
Rocket Lawyer—Great for online legal services
At $149, Rocket Lawyer is a relatively expensive registered agent. They were able to get the job done, but at a higher cost.
If your business also needs an online legal service or legal consultation, this agent might be a good fit for your LLC. Otherwise, they're overpriced considering what their competitors offer for less.
Team 'Nothing Special'
This group falls under the "Nothing Special" category because they don't have any exceptional features. These registered agents are so similar in what they offer that I don't want to spend the time delving into specifics.
This group includes: Jumpstart Filings ($129), Sundoc Filings ($159), Registered Agents Inc. ($200), InCorp, Swyft Filings ( $149), IncFile ($119), and ZenBusiness ($199). These registered agents don't offer a lot. Some have quality services but totally neglect their online presentation. Others will do the basics but charge more than other registered agents such as Harbor Compliance.
Team 'Big Brand'
Team "Big Brand" is all about the name. This is the group of registered agents that have been in the game for a while and have acquired a reputation along with the logo. In Hawaii, the two registered agents that made my cut and qualified for this title are CSC Global ($299) and LegalZoom ($299).
There's nothing wrong with either of these options. They provide a registered office address, their customer support team answers your questions with a smile, and you have the benefit of their big name behind your business entity. However, the cost is far too high when considering that the same LLC services are offered for much less by Northwest Registered Agent and Harbor Compliance.
Wrapping It All Up
Life is hard, but it's even harder when you have a brain that just loves to research. I decided to put it to good use by thoroughly investigating the registered agent scene in Hawaii over the course of (too) many months.
Out of more than 60 registered agents in Hawaii, I found Northwest Registered Agent to be the best option.
Northwest Registered Agent met all my criteria (and then some). You must maintain a registered agent to keep your Hawaii LLC up and kicking, and Northwest Registered Agent delivers. They scan and upload important legal documents for your business, forward your mail in a timely manner, protect your personal information by keeping it off the public record, and give you deadline reminders with a compliance alert system.
The main reason Northwest Registered Agent is my number one registered agent service in Hawaii is their Corporate Guides. These are people I could trust to give me helpful, astute advice. Whenever my Hawaii business encountered a new problem, I knew that they were just a phone call away.
Every other Hawaii registered agent I encountered had a customer service team, of course. Some of these teams were overwhelmed with inquiries due to how large the registered agent service was. Most didn't have direct experience as previous business owners or accountants or marketing agents. Northwest Registered Agent was the only registered agent that could give me the time of day AND expert small business advice.
If your business is looking to file a Change of Registered Agent, I have no qualms about personally recommending Northwest Registered Agent.
You can investigate them for yourself at Northwest Registered Agent.
---
The Best Registered Agent Service Around The United States