As a deeply skeptical person who was set on starting a business in the state of Georgia, I decided to compare all the registered agent options on my own time.
Over 12 months, I personally signed up for 13 out of the 60 registered agents in Georgia to find the best of the best.
If you're looking for a detailed registered agent review backed by personal experience, you're in the right place.
Best Registered Agent: Northwest Registered Agent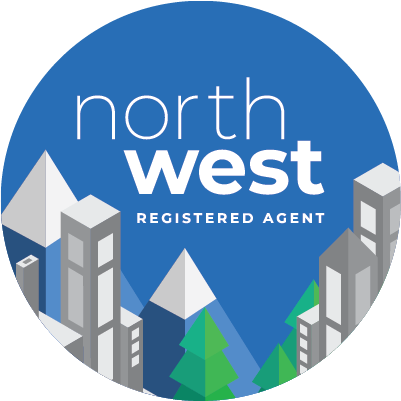 Positives:
Easy sign-up process
Mail scanning, uploading, and forwarding
Alerts for important upcoming compliance deadlines
$125 per state per year
Corporate Guides who can answer your small business questions
Negatives:
No dedicated account manager
Thanks to those endless hours of applying my skepticism to research, I concluded that Northwest Registered Agent was the best registered agent service in Georgia.
Here's why:
They cost only $125.
They have an easy sign-up system.
They will scan, upload, and forward ALL my mail.
They constantly update my online account with important documents as they come in.
They alert me about compliance deadlines (which helps me satisfy each Secretary of State).
They have a registered address in all 50 states.
With over 60 registered agents to consider, these features were enough to catch my attention. They fit all my criteria for a reasonable price. Naturally, I was suspicious.
I decided to call their customer support team (termed Corporate Guides), just to see if this was their weak link. As soon as the agent picked up the phone, I launched a handful of random questions her way (just to get a reaction). She listened to my questions, asked me to elaborate on a couple, and gave me helpful answers.
I grew even more suspicious. Did I stumble across their one exceptionally helpful agent? Nope. The whole customer support team has a background in small businesses. She just happened to be the one who took the call.
My little test only confirmed Northwest Registered Agent as my top pick for a registered agent service in Georgia.
Take a look at Northwest Registered Agent if this specialized business advice sounds like what you need from a registered agent for your Georgia business.
Best Budget Option: Harbor Compliance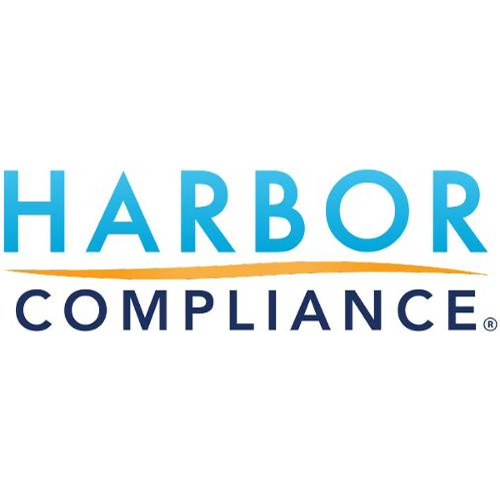 Positives:
Simple online system
Fast and prompt service
All the basics
Only $99*
Dedicated account manager
Negatives:
Harbor Compliance is a solid choice for the #2 slot on my list because they perform all the duties that a registered agent must, without many newsworthy features.
Their dedicated account manager is there to answer registered agent-related questions once you're signed up.
While that dedicated account manager is nice, they don't offer small business advice. Harbor Compliance doesn't go above and beyond in general. For $99, you get the basics and that's it.
If you're looking to change your Georgia registered agent while filing your annual registration this year, check out Harbor Compliance.
*Prices listed are per state, per year and do not include state fees.
---
My Process
My search for the best Georgia registered agent may not have originated from altruistic intentions, but after months of investigating over 60 Georgia registered agents, it's safe to say it ended up that way.
My Start
Not to exaggerate, but I'm probably the most skeptical person you'll ever encounter. I'm the kind of person you might not want to watch a movie with (especially those with gaping plot holes and convenient coincidences).
Being skeptical is an exhausting, full-time job. I can't impulse buy anything. No, I have to excessively research the simplest products before I even consider handing over my credit card information.
You can imagine my distress when choosing a Georgia registered agent for my new Georgia LLC. I agonized over which Georgia registered agent service to invest in. With over 60 Georgia registered agents available and my never-ending skepticism, this would be a nightmare of spreadsheets and pros and cons lists.
Luckily, one of my friends noticed my anguish and said, "Just try them all!" In hindsight, he was probably joking, but this was a turning point for my business in Georgia.
Over the following months, I started 13 new businesses to get a firsthand account of how good the top 13 Georgia registered agents REALLY were.
My Criteria
I couldn't go into the process of narrowing down over 60 Georgia registered agents blind, so I listed a few criteria to get started.
The first thing to look out for: no upsells. I searched for a registered agent in Georgia who would offer the basics from the get-go:
A physical address in Georgia
Mail forwarding and scanning
Compliance alerts for my annual report and other obligations
A registered office and point of contact during normal business hours for entities like the Georgia Secretary of State and Corporations Divisions
If a registered agent in Georgia claimed to offer the full package for a cheap price and then charged me more after the fact for registered agent services that should've been included in the first place, they were cut.
Another thing I looked for: at least 10 years in business. When a new Georgia LLC is on the hunt for a commercial registered agent, they don't want a fresh face who has no history with the Georgia Secretary of State. They want a registered agent in good standing.
For some, being around for a long time also meant an outdated registered agent website. There's a fine line between experience and being too set in your ways. Whatever commercial registered agent got my recommendation had to be a step above being available to receive documents on behalf of my Georgia business. They also needed to have a simple, presentable website adapted to the modern technological landscape.
Similar to the website criterion, I searched for a Georgia registered agent service that had an easy sign-up process and an efficient customer service team. Time is money, so any time wasted figuring out a clunky sign-up process was a loss.
Any commercial registered agent with a frustrating sign-up process or customer service agents who couldn't efficiently answer my questions was CUT.
My Journey:
I'm not sure how I got here, but I think it was worth the struggle.
Over the months that I immersed myself in the Georgia registered agent service scene, I got quicker and quicker at picking out the registered agents that went against my criteria.
In some instances, a Georgia registered agent would appear to offer all the basics for a low price. Then I'd read the fine print, which would enumerate all the "add-ons" that should've been included from the start. No, thank you.
Others advertised that their name and address had been on the books for years. Some had adapted their websites over those years. Others had not.
Still others required scanning, uploading, and faxing in their sign-up process. Another easy elimination.
After hours of scouring online reviews and forming my own business entities, I put these finalists in my Georgia registered agent search to the test.
If you're ready to file an amended annual registration and make the switch to another registered agent, look at these finalists.
My Results:
After months of combing through (what felt like) every registered agent in Georgia, I narrowed it down to the following (from highest to lowest satisfaction):
My Favorite Registered Agent Service: Northwest Registered Agent
Northwest Registered Agent offers the services you need from a registered agent in Georgia, from providing a street address in Georgia to processing legal documents, while protecting my privacy and guiding my Georgia LLC.
My Experience:
Northwest Registered Agent is no stranger to quality. They know that a full package from a Georgia registered agent must include a physical address available during normal business hours, an agent to accept Service of Process, and uploading and forwarding mail.
They also notify you about deadlines like your annual report through a compliance alert system. That extra push so that important filings don't slip the mind of a person or company can be life saving.
Northwest is happy to help prepare your Georgia LLC's Articles of Organization. If you're keeping tabs on legal documents, the online portal provides easy access to those already scanned and uploaded.
While Northwest can receive Service of Process and give your business in Georgia a physical street address, what propels them above the rest is their customer service team.
This US-based team consists of former lawyers, small business owners, accountants, and entrepreneurs. I didn't encounter any other registered agent service in Georgia that could answer my questions about the everyday workings of my Georgia business.
At $125, they're only a few dollars up from the cheapest option on the market. Those few extra bucks are worth the small business support team.
My Recommendation:
If your Georgia business is in search of a registered agent in Georgia that will meet all your legal obligations (and then some), I recommend Northwest Registered Agent. Whether you're a new Georgia LLC or changing agents while you file your annual registration, they're a great choice.
On top of the basic registered agent services, they have Corporate Guides to answer a wide variety of business-related questions.
Whether you're a new Georgia business looking to appoint a registered agent or have been around for a minute, Northwest Registered Agent is worth checking out.
My Budget Pick: Harbor Compliance
Though Harbor Compliance isn't at the top of this list, they come in close second because they'll provide all the services you need from a Georgia registered agent for the cheapest price on the market.
My Experience:
Harbor Compliance is a worthy runner-up.
They fulfill all the duties you need a Georgia registered agent to fulfill: an agent ready to receive Service of Process, a registered office address available during normal business hours, and staff to upload and forward mail (including legal documents).
After the sign-up process was done, I found a dedicated account manager waiting on the other side.
He could answer questions about my registered agent service specifically, which was nice. But this position offers nowhere near the level of small business advice Northwest's Corporate Guides do.
They were able to scan, upload, and forward my mail without a hitch (though I haven't had a Service of Process for them to receive yet). But they don't go above and beyond.
Unlike Northwest, the turnaround for processing mail or even getting responses to my questions wasn't all that fast. Sure, they get the job done. But there's no exceptional element to it.
My Recommendation:
Harbor Compliance is a considerable competitor when it comes to finding a competent Georgia registered agent.
Their sign-up process is easy to navigate. Once you're finished with that, a dedicated account manager is there to answer logistical questions.
The services themselves are decent, but again, nothing exceptional.
If you prefer a reliable registered agent service that provides personalized service related advice, Harbor Compliance is a good option.
The Other Registered Agent Services
Outside of my top two picks for the best Georgia registered agent available, I tested 11 others that met most of my criteria. These don't differ much from each other. They're listed randomly.
Rapid Registered Agent—A few fun features
Rapid Registered Agent is a solid option.
At $120 a year, they'll complete the duties you'd expect a registered agent service to handle. As an added bonus, they'll even autocomplete some forms.
However, they're less expensive than Harbor Compliance but they don't offer any notable services. And they don't have the customer support that Northwest offers for about the same price.
Rocket Lawyer—Great for online legal services
At $149, Rocket Lawyer has a higher price point than Northwest. This is probably because they focus on legal services (e.g., legal documents, legal consultations) and LLC formation rather than just registered agent services.
If you're looking to keep registered agent services, legal advising, and LLC formation in one place, Rocket Lawyer is a good choice.
Team 'Nothing Special'
This next group falls somewhere between "slackers" and "overachievers." Each Georgia registered agent service in this group does enough to keep the Georgia Secretary of State off your back, but not much more.
Team "Nothing Special" includes ZenBusiness ($199), IncFile ($119), SunDoc Filings ($159), InCorp ($129), Swyft Filings ($149), Registered Agents Inc. ($200), and Jumpstart Filings ($150).
These are the registered agents that can help you prepare your Articles of Organization and be a point of contact during normal business hours. Nothing remarkable going on there.
Team 'Big Brand'
Last, but not least, I have Team "Big Brand." To make this list, a Georgia registered agent has to charge exceptionally high prices for services that are at the same level as much cheaper registered agents.
Team "Big Brand" consists of CSC Global ($299) and LegalZoom ($299).
These prices don't come out of nowhere. Other than the Georgia registered agent itself, you're paying for the brand name. The fancy website, nice logos, and pristine customer service team are all included in the price tag for this kind of registered agent.
But, at the end of the day, they're performing the same function as a registered agent like Harbor Compliance and Northwest for more than double the price.
Wrapping It All Up
I'm an exceptionally skeptical person. Picking out a commercial registered agent started out as a huge decision and ended up being a giant research project that put my cynicism to the test.
Out of all the registered agents I encountered in Georgia, I recommend Northwest Registered Agent.
Northwest will handle important notifications (like Service of Process and communication from the Georgia Secretary of State), be a legal mediator for your business entity, process and forward your mail during normal business hours, and handle ALL legal obligations to the Secretary of State in Georgia.
What places Northwest at the top of my list are the Corporate Guides. They're knowledgeable enough to offer guidance on anything from accounting to marketing.
In my time with them, the Corporate Guides walked me through multiple problems my business entity encountered throughout the day. They gave me the information and confidence I needed to get through those problems.
Speaking as someone who has spent far too much time in the world of registered agents, I can confidently recommend Northwest Registered Agent to anyone who asks.
If you need a Georgia registered agent to handle the legal obligations of your business, check out Northwest Registered Agent.
---
The Best Registered Agent Service Around The United States