Though I've always had a knack for obsessing over the smallest detail, I didn't realize it would be useful in my professional life until recently.
I've spent months immersing myself in a search for the best registered agents in Colorado, doing everything from speaking to customer service to combing through hundreds of online reviews.
With a clear winner (and a dozen runners-up), here's what I've got.
Best Registered Agent: Northwest Registered Agent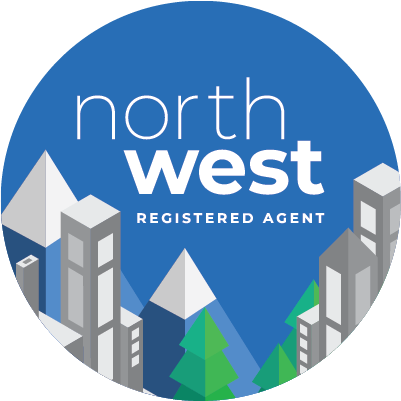 Positives:
Easy sign-up process
Mail scanning, uploading, and forwarding
Alerts for important upcoming compliance deadlines
$125 per state per year
Corporate Guides who can answer your small business questions
Negatives:
No dedicated account manager
After spending months upon months compiling ALL the information I could get my hands on, I chose Northwest Registered Agent as my Colorado registered agent service top pick.
Here's why:
They have a really simple sign-up system.
They have a low price of $125.
They keep me up to date on ALL compliance dates I need to meet to stay in good standing with each Secretary of State.
They maintain a registered address in all 50 states.
They will scan, upload, and forward ALL my mail.
They keep an updated online account where I can access ALL my important documents.
This list contains everything I looked for in a Colorado registered agent service. These items alone were enough to grab my attention. BUT there was one more that would push them above and beyond their competitors.
When I called their customer support team, I wasn't expecting much. I certainly wasn't expecting such a helpful, polite agent, but that's exactly what I got.
She listened carefully as I mumbled questions about hiring, whether Northwest included a state filing fee, and whatever random tidbit I could come up with. She then gave me straightforward answers that got to the heart of each issue or question.
Could it be a fluke? Based on no less than 3,000 positive reviews, the answer is no. Every agent in their customer service team has real-life experience in the business world. For some, that means accounting. For others, that means experience as an entrepreneur.
Their feature list is by no means sparse, but Northwest's biggest selling point has to be their customer service.
Take a look at Northwest Registered Agent if they sound like a good fit for your Colorado LLC.
Best Budget Option: Harbor Compliance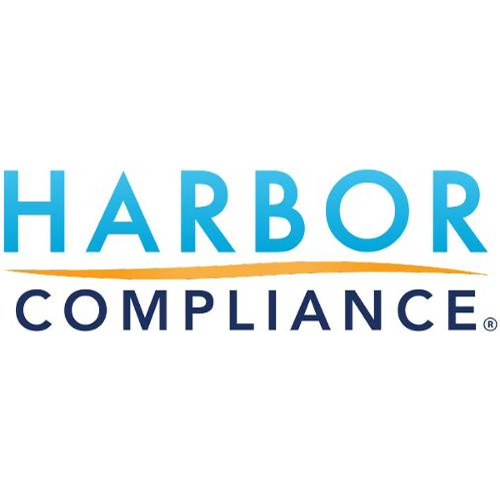 Positives:
Simple online system
Fast and prompt service
All the basics
Only $99*
Dedicated account manager
Negatives:
If Northwest Registered Agent was off the table, Harbor Compliance would take that #1 spot. They fulfill all the duties I was looking for at the lowest price I could find. The dedicated account manager was a nice surprise. He helped me out with registered agent-related questions, though it wasn't the same as the small business advice Northwest offers.
At $199 a year, Harbor Compliance is a good choice for any Colorado business on a budget.
You can learn more at Harbor Compliance.
*All prices listed are per state, per year, and do not include state fees.
---
My Process
Whittling down over 60 Colorado registered agents to the final 12 took time, patience, and a fair amount of personal growth.
My Start
I never considered myself high maintenance. Sure, I combed through every single catalog in the mail before figuring out what to ask my parents for my birthday. Sure, I stayed late after class to question my teacher's grading in grade school. But that made me thorough. Right?
I never had reason to question that tendency until recently. When I first considered entering the world of LLCs and corporations in the state of Colorado, introspection was the last thing on my mind.
I thought that creating a Colorado business entity would be straightforward. Get a physical address on public record, hire someone to satisfy the Colorado Secretary of State's office, maybe print some fancy-schmancy business cards. Bada-bing, bada-boom.
Turns out, it's not that easy. Especially not for me. Soon enough, my true nature got in the way of making a decision that would make or break my business services: choosing a Colorado registered agent.
Did I undergo the LLC formation process 12 times? Yes. Did it get me registered agent information that I couldn't find through online reviews? Yes. Did it kill me to hand over my credit card information 12 times? Also yes.
In the end, it was worth it. I learned enough to figure out which registered agent service would appease both the Colorado Secretary of State and any business owner as high maintenance as me.
My Criteria
Like all perfectionists—or dare I say, prima donnas—I have a set of criteria that only the best of the best can satisfy.
For one, I didn't tolerate upselling. A good Colorado registered agent service would have no reason to hide conditions and fees in the fine print.
I wanted a registered agent in Colorado that would advertise as honestly as possible. They needed to offer all the basic services that a commercial registered agent must, including:
Scanning and uploading legal documents
Receiving, uploading, and forwarding ALL mail
Alerting me to compliance deadlines about filing Articles of Organization, annual report, etc.
Providing a physical street address in Colorado that's accessible during normal business hours.
But that wasn't all. Even the newest agent service in Colorado can accept legal documents. I also looked for a Colorado registered agent that had been in the business for 10 years. While that didn't guarantee they'd keep me in good standing with the Colorado Secretary of State, it wouldn't hurt.
Lastly, I needed a commercial registered agent who was caught up with the times. An online account, online sign-up process, and easy-to-navigate website were all requirements for me to take that registered agent seriously.
For a few of these criteria, simply surfing the web was enough. There are thousands of reviews talking about customer support, frustration with services, and anything else you can imagine. For other criteria, I relied on my personal experience with each registered agent.
My Journey
Now, I know I've said that I'm high maintenance multiple times. But I didn't come to this realization until AFTER taking up this long and tedious task.
No upselling? Apparently that's a lot to ask for. I encountered more than a couple registered agents who promised everything I was looking for. Then, after I actually signed up, hidden fees started cropping up. Any registered agent who tried to swindle me was off my list.
At least 10 years in business? You'd be surprised at how many new registered agent services cropped up in my search. I needed a registered agent with some experience.
As for having an online presence, there were some options with scammy websites. A few even required me to FAX over documents to sign up with them. How can I expect a commercial registered agent to adapt to my needs if they can't even adapt to the internet?
When all was said and done, I had 12 finalists. Here's what they had to offer.
My Results
After all those months of personal research, I gave the following Colorado registered agents my mark of approval (in order of preference):
My Favorite Registered Agent Service: Northwest Registered Agent
Northwest Registered Agent not only met all legal needs on behalf of my Colorado business, but they also protected my personal information and provided "extra" services.
My Experience
Northwest Registered Agent took care of everything on my checklist. They gave me a physical address in Colorado that was accessible during regular business hours.
As your business's primary point of contact, they handle accepting Service of Process and all other legal documents on behalf of your business. While you must have a physical address, you also need a registered agent who will forward your mail in a timely manner. Northwest has a quick turnaround for these things, so I wasn't left wondering when my mail would appear.
The compliance alert system was another plus. From the time you form your LLC, it's crucial that you stay on top of paperwork. The alerts helped me do just that.
While all that is fine and dandy, what makes Northwest Registered Agent my top choice is their Corporate Guides. That's what they call their in-house team of professional customer service agents.
So, what sets that customer service team apart from the rest (besides a fancy name)? These agents have experience in the real world. Their diverse backgrounds allow them to personally assist and guide your Colorado business entities.
I met my fair share of hiccups throughout the day. The Corporate Guides gave me peace of mind since they were always available to help me troubleshoot issues with my business.
My Recommendation
If your Colorado business is in need of a registered office that will meet all the legal obligations necessary AND guide you through problems you may encounter, I recommend Northwest Registered Agent.
They are a national registered agent service available during normal business hours to serve as a point of contact for legal entities and personally answer your calls.
Whether you're about to file a Statement of Change or are a brand new Colorado LLC, visit Northwest Registered Agent.
My Budget Pick: Harbor Compliance
Though Harbor Compliance doesn't offer any exceptional features, they are a quality registered agent in Colorado that covers all the basics, provides a dedicated account manager, and offers the lowest price out there.
My Experience
I have minimal complaints about Harbor Compliance. They cover all the bases I needed from a Colorado registered agent.
They have a compliance alert system that reminds you of all sorts of paperwork you need to address, from Articles of Organization to Service of Process. Other than that, they'll hook you up with a registered office at a physical address in Colorado.
The dedicated account manager was a nice surprise. After the sign-up process was all squared away, my dedicated account manager was there to answer questions pertaining to what they offered.
While the dedicated account manager is there to answer questions about your Colorado registered agent, they don't do anything beyond that. It's not quite the same as Northwest's Corporate Guides.
They scanned, uploaded, and forwarded my mail and legal documents fine, as far as I could tell. They didn't do it with the urgency that Northwest's employees did, though. Harbor Compliance will complete the functions a registered agent must, but don't expect any pizzazz.
My Recommendation
Harbor Compliance is a worthy competitor when stacked up against every other Colorado registered agent I researched.
They receive documents on behalf of your business, are available during normal business hours, and process your mail just fine.
If you are thinking about filing a Statement of Change, Harbor Compliance is a good option. Especially if you're on a budget.
The Other Registered Agent Services
Two down, ten to go. Each Colorado registered agent listed below has their merits, but they didn't exceed my expectations enough to fill those top two spots. Order doesn't matter in this list—I'd rank 'em all about the same.
Rapid Registered Agent—A few fun features
Rapid Registered Agent has its perks.
They hit all the basic services I was looking for. Beyond that, they don't charge extra for text messages and alerts. And they auto-fill forms for you, which is great when you have stacks of paperwork.
However, at $120 per year, they are more expensive than Harbor Compliance without offering anything extra. I'm not convinced that auto-filling forms is worth that much extra.
Rocket Lawyer—Great for online legal services
At $149 per year, Rocket Lawyer is on the pricier side while offering mostly what every other registered agent in Colorado does.
They'll give your Colorado business a street address, accept Service of Process, and stay available during regular business hours. However, their main focus is legal services.
If you're looking for a registered agent in Colorado that will also offer legal advice and legal documents, Rocket Lawyer would be a good registered agent to consider.
Team 'Nothing Special'
While wading through a few dozen registered agent services in Colorado, I came across quite a few that started out primarily in LLC formation and recently crossed over to the registered agent side of things.
Team "Nothing Special" is grouped by one characteristic: being "just fine." They'll alert you about an incoming Service of Process and conjure up a street address in Colorado, but they don't have any exceptional features. Each member of this team meets the requirements of a registered agent, and that's about it.
This group includes SunDoc Filings ($159), InCorp , Swyft Filings ($149), Registered Agents Inc. ($200), Jumpstart Filings ($129), IncFile ($119), and ZenBusiness ($199).
Team 'Big Brand'
If Team "Nothing Special" does things "just fine," Team "Big Brand" does things "just fine . . . with better presentation." This team consists of LegalZoom ($299) and CSC Global ($299). They offer what every other Colorado registered agent does, but they charge "premium" prices.
CSC Global charges a premium price because they cover state fees that pile up while you're filing a Statement of Change (i.e. changing from your old registered agent to them). LegalZoom charges a premium price because they're a BIG name and have $1,000,000 identity theft protection.
Do these services warrant the $299 price tag? I don't think so, but feel free to disagree. Team "Big Brand" will give you a Colorado street address, accept Service of Process, and receive legal documents on behalf of your Colorado LLC. You can get all that handled by Harbor Compliance for a third of the cost.
Wrapping It All Up
While I'm high maintenance by nature, I'm obsessive by choice. In this case, I obsessed over researching every Colorado registered agent service I could find. Sue me. (If you do, I know a registered agent service or two that'll be happy to accept the Service of Process).
When all is said and done, Northwest Registered Agent has my recommendation for a Colorado registered agent service.
They had no problem processing ALL my mail, sending alerts about important deadlines, and generally taking care of all the legal stuff I needed from a registered agent. They gave me an office address in Colorado to receive and forward everything that came my way, be it documents or department store catalogs.
What made Northwest Registered Agent triumph over my criteria with flying colors wasn't just the quality of their work in all these areas (though that didn't hurt). They owe their #1 spot to their Corporate Guides.
The Corporate Guides had experience beyond a registered agent service. They were able to pull from their backgrounds in everything from marketing to entrepreneurship to help me navigate my new Colorado LLC.
As meticulous as I am about these decisions, I have no qualms about recommending Northwest Registered Agent for any LLC looking for a Colorado registered agent service.
Assess them for yourself at Northwest Registered Agent.
---
The Best Registered Agent Service Around The United States