There are few things I trust in this world. Especially anything (or anyone) that promises to give good value for my money. Most advertisers have a knack for peddling exaggerated claims such as "best in the world," or "we won't flood your inbox," and "money-back guarantee," and the registered agent industry is awash with companies that would love nothing more than to swindle you out of your hard-earned cash.
Therefore, I have taken it upon myself to investigate the services of the 11 major California registered agents so that I can prevent you from getting scammed. Here are my findings:
Best Registered Agent: Northwest Registered Agent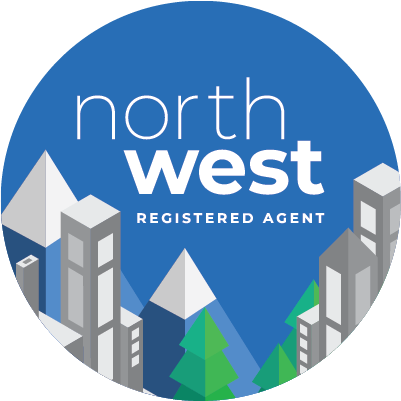 Positives:
Easy sign-up process
Mail scanning, uploading, and forwarding
Alerts for important upcoming compliance deadlines
$125 per state per year
Corporate Guides who can answer your small business questions
Negatives:
No dedicated account manager
I researched the best California registered agent service providers extensively and found that Northwest Registered Agent is the best.
As part of their suite of services, they do everything my business needs:
They have a registered address in all 50 states.
They scan and upload ALL my mail.
They provide an online account where I can view all my important documents.
They cost only $125.
They have a really simple sign-up system.
They let me know about any and all compliance dates I need to meet to stay in good standing with the California Secretary of State.
The fact that they provide a wide range of registered agent services is enough to rank them among the best registered agent service providers in California. But their customer support service is the hallmark of their offerings.
In a bid to test the patience of their support personnel (referred to in-house as Corporate Guides) and to find out how they cope under pressure, I got in touch with one of them and overwhelmed him with questions about their services, and to my surprise, he answered all of them in a calm and eloquent way.
He also gave me great business advice about how I could find qualified employees for my California LLC.
I later found out that Northwest Registered Agent's Corporate Guides are all highly experienced business professionals with a lot of experience in how to manage a business in California. They understand the struggles that business owners go through and use their knowledge to provide credible business advice.
If you need a California registered agent service that provides all essential services for your California LLC and amazing customer support, head over to Northwest Registered Agent.
Best Budget Option: Harbor Compliance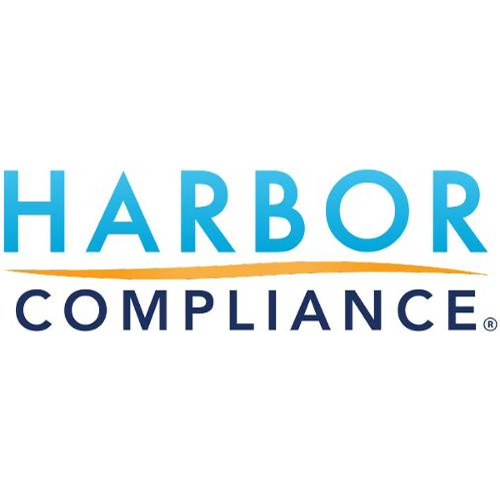 Positives:
Simple online system
Fast and prompt service
All the basics
Only $99*
Dedicated account manager
Negatives:
I used Harbor Compliance before switching to Northwest Registered Agent who had the Corporate Guides.
Harbor Compliance provides all the necessary registered agent services I needed to establish my California LLC while charging the lowest rate in the industry. They are also the only California registered agent that connected me with a dedicated account manager when I signed up for their services.
Unlike Northwest Registered Agent's corporate guides, who go above their mandate to provide credible business advice, the dedicated account manager at Harbor Compliance provides quite generic customer support. The agent I worked with just updates me with my account details and that's it.
They really don't offer actual California business advice, so you'll have to seek the services of a third party business advisor.
To learn more about Harbor Compliance and their services, visit their website now.
---
My Process
I've spent the best part of the last 12 months deep in the murky world of California registered agent services trying to figure out which company sold the best services.
My Start
I like to believe that being skeptical is a basic, human trait. Some people wouldn't trust a "wet paint" sign unless they touched the actual paint just to test whether this is true. I happen to belong to this camp of people and, given the world we live in today, I can excuse anyone for not trusting every bit of information that's being peddled out there. As the famous astronomer Carl Sagan once said, "Extraordinary claims require extraordinary evidence."
My skepticism was tested further when I was investigating the 11 major California registered agents. Most companies publicize their services as "the best," "award-winning," or "top in class," which is common advertising wordplay that doesn't reflect the services they actually offer.
The only way to find out which registered agent service providers offered substandard services and which were genuine was to sign up to every registered agent service, all 11.
So I came up with 11 different businesses, keyed in my credit card information and then began 12 busy months of a thorough registered agent review process that not only satisfied my need for exhaustive research, but also enabled me to figure out which is the best registered agent in California.
My Criteria
Before I started my California registered agent service review process, I formulated a list of criteria by which to judge the quality of services that each registered agent must offer:
Full suite of registered agent services at a set price with no hidden fees, fine print, or obnoxious upsells
A business name and business address in California
Registered office in California that's available during regular business hours
Filing of my Statement of Information with the California Secretary of State
Top-notch security to keep my personal information off the public record and protect my legal documents
Scanning and forwarding of mail and legal notices on behalf of my business
Registered agent for service available to accept Service of Process and other legal documents every day of the week during normal business hours
Notifications when filing dates are due with the California Secretary of State
A proven history of reliability and delivery—no new registered agent services please
Intuitive sign-up system with pre-filled forms
Polite and respectful customer support available at a moment's notice to walk me through business challenges
Any California registered agent who didn't provide these services, or those that included some of them in their more expensive packages, were scratched off my list. It's all or nothing.
My Journey
With over 50 registered agents to go through, I had my work cut out for me. But thanks to the power of the internet, I was able to eliminate close to a third of this number during my first stage in the quest to find the best California agent for service.
This stage involved going through online reviews and reading thousands of comments left by dissatisfied customers in California. Some complained about the lack of basic services, others grumbled about the pricing structures, while others protested the poor customer support services. This process allowed me to do away with the majority of registered agents that only offered poor services, and in the end I was left with about 16 companies that showed some promise.
For the next step, I logged onto the websites of the remaining registered agents just to go through the claims and promises they made, and right away I had enough reasons to drop a few other registered agents from my list of contenders.
Some sold their lack of experience as their most appealing aspect. The claim that customers should trust you because you are a "fresh face" in the industry doesn't instill a lot of confidence. I didn't want to entrust my acceptance of Service of Process to the new agent on the block. Others threatened to send my completed forms through a facsimile machine. I'm sorry, but this is the 21st century and fax machines shouldn't even exist.
Then there are those California registered agents that bait me with a cheap service only to get me hooked to their most expensive services.
In the end, I was left with 11 serious contenders to review.
My Results
After days of reviewing California registered agents, here are the results of my research:
My Favorite Registered Agent Service: Northwest Registered Agent
Northwest Registered Agent is the #1 California Registered Agent because they provide affordable and reliable services that ensure that my business entity meets all the legal obligations mandated by the California Secretary of State. On top of that, their customer support service is the best in the industry.
My Experience
My experience with Northwest Registered Agent was amazing compared with the other registered agents on this list. To start with, their website is highly intuitive. It took me only a few minutes to sail through their clutter-free sign-up page without any challenges.
As far as services go, Northwest Registered Agent provides a wide array of services. For instance, they make sure that my Articles of Organization are filed and submitted, they provide a business name and registered office with a physical street address in California available during regular business hours, they scan, upload and forward all important documents to my online document portal (including Service of Process), and they provide compliance alerts that remind me of important filing deadlines, such as my Statement of Information. These comprehensive and reliable registered agent service features ensure my business remains in compliance with the California Secretary of State.
However, the one aspect about Northwest Registered Agent that impressed me the most was their customer support team, the Corporate Guides.
Their Corporate Guides are a team of professionals from diverse backgrounds, such as law, marketing, and accounting, and have a wealth of knowledge on how to run a business in the state of California.
When I contacted them for assistance during my California business formation process, they walked me through every single step, and after that, they were always on standby to provide great business advice when I needed it, such as how to successfully run a marketing campaign or how to attract the best employees for my fledgling business.
This type of professional business advice costs thousands when you get it from boutique business advisory firms, so it's a relief to come across a California registered agent that has it included as part of their service list.
My Recommendation
I would strongly advise anyone who wants to open a business in California to choose Northwest Registered Agent because not only is their registered agent service affordable and reliable but their customer support is far better than every other California registered agent service on this list.
They will go above and beyond to make sure that your California LLC is in good standing with the office of the California Secretary of State, and whenever you face any challenges during your daily business activities, they are always ready to provide great business advice.
For $125 per year plus filing fee, they are slightly more expensive than the next California registered agent on my list, but their services are truly worth the price.
When you're ready to start your California business adventure and need to appoint a California registered agent that's reliable, trustworthy, and affordable, head over to Northwest Registered Agent.
My Budget Pick: Harbor Compliance
Harbor Compliance came in second overall because despite not offering the level of business support I got from Northwest Registered Agent, they provided a personal account manager dedicated to assisting me during my LLC formation process. They are also the most affordable California registered agent on this list at $99.
My Experience
The one thing I liked about Harbor Compliance is their simplistic approach to doing business. To start with, their website is very simple and intuitive and saves me a lot of time when signing up. I can tell they really worked hard to make sure that the website works well.
Their marketing strategy also reflects this minimalistic nature. They provide all the essential services my California LLC needs to get up and running with no hidden prices or clickbait packages that entice me to purchase more expensive offerings.
They forwarded and uploaded my important documents to my business address, and even though I hadn't been served any Service of Process documents, Harbor Compliance assured me they would alert me if and when that happens.
The major difference between Northwest Registered Agent and Harbor Compliance, however, lies in customer support. The dedicated account manager provided by Harbor Compliance only updates me with details concerning my account. They don't go over and above to provide small business advice that is provided by Northwest Registered Agent's Corporate Guides.
My Recommendation
Harbor Compliance is a California registered agent you can trust. Their registered agent services are reliable and they are the most affordable registered agent in California.
They'll keep your California LLC on the good side of the law by making sure that your legal obligations with the California Secretary of State are taken care of. Their online systems are very well designed and simple to navigate.
Their dedicated account manager doesn't provide any small business advice but they'll update to in case of any changes to your account details.
If you're starting a business or switching agents and you need a registered agent that provides affordable services and a dedicated account manager, you should consider choosing Harbor Compliance.
Other Registered Agent Services
There are nine more registered agents on this list that I included in my quest to find the best registered agent for your California business. Here they are in no particular order.
Rapid Registered Agent—A few fun features
Rapid Registered Agent charges $120 for their California registered agent services. They helped me fill out a couple of the time-consuming documents necessary to ensure I didn't irritate the bigwigs in control. This was quite convenient for me because I despise paperwork.
They don't have the level of customer support I get from Harbor Compliance or Northwest Registered Agent, but they are still a reliable company that will take care of all my business's legal obligations so I have more time to focus on my daily business activities.
Rocket Lawyer—Great for online services
Rocket Lawyer isn't what I'd call a full-service California registered agent. They are in fact an online legal service that offers a couple of registered agent service features, such as forwarding Service of Process documents to my mail and an online document repository that I can access at any time.
Despite specializing in legal advice rather than registered agent service, Rocket Lawyer is a good choice if you need all your business's legal obligations handled by one firm.
Team 'Nothing Special'
The following four California registered agent service providers are so identical that it's hardly worth writing about them separately. Jumpstart Filings ($150), SunDoc Filings ($159), Registered Agents Inc. ($200), ZenBusiness ($199) and Incorporate.com ($235), are among the select members of the "nice, but nothing spectacular" club.
These are LLC formation services that have dipped their toes into the California registered agent service realm and supply what I need from a registered agent service without offering anything unique or noteworthy.
Team 'Big Brand'
These are big name brands that rely more on their "Big Brand" image to sell their California registered agent services. They include LegalZoom ($299), Wolters Kluwer ($305), and CSC Global ($299).
They're more than happy to charge exorbitant prices for what is essentially the same product as everyone else's because they all have a good-looking website with all the bells and whistles and good marketing personnel who provide any information I need about their services. Not to mention that they all provide additional services (like an LLC service or other business formation service), for an extra fee, of course. Their customer care services are decent, but Northwest Registered Agent and Harbor Compliance, on the other hand, provide the same quality of service for less than half the cost.
Wrapping It All Up
When going through my review of each California registered agent service, it dawned on me that there is only one company that provided everything I needed from a registered agent in California, and that's Northwest Registered Agent.
For $125:
They accept legal documents and upload them to an online document portal that lets me access my legal documents.
They scan, upload, and forward ALL my mail, not just Service of Process.
They provide compliance alerts that remind me of upcoming filing deadlines to keep me in good standing with the California Secretary of State.
They provide a statutory agent who is available during normal business hours.
No doubt you know by now that what puts Northwest Registered Agent at the top of this list is their team of Corporate Guides. The Corporate Guides will update you with all the details you need to stay on the good side of the law, and not only that, they will also provide great business advice that will get your California LLC out of any sticky situations.
Visit Northwest Registered Agent if you are ready to begin your business venture in California.
---
The Best Registered Agent Service Around The United States