After a lifetime of hiding my true nature, I've decided to use my obsession with first-hand research to help new businesses like mine connect with a great Arizona registered agent service.
I've undergone a harrowing personal journey to investigate over 60 Arizona registered agent services, resulting in this list comparing the top 11 (with in-depth analysis on the best two).
Whether you hate research or don't know where to start, look no further—I've got you covered.
Best Registered Agent: Northwest Registered Agent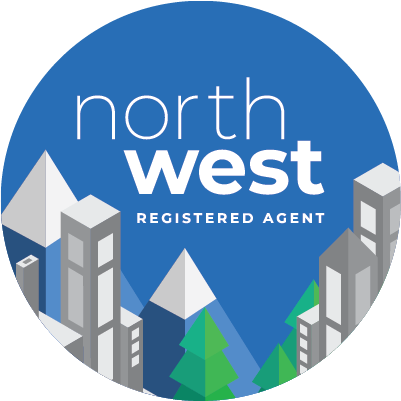 Positives:
Easy sign-up process
Mail scanning, uploading, and forwarding
Alerts for important upcoming compliance deadlines
$125 per state per year
Corporate Guides who can answer your small business questions
Negatives:
No dedicated account manager
Northwest Registered Agent takes the number one spot because it offers all the services my Limited Liability Company (LLC) needs with the added bonus of Corporate Guides.
As far as the basics go, they are accessible in every state, stay on top of ALL my mailing needs, including an official Arizona state address for my LLC, provide an easy-to-use virtual interface for my important documents, and keep me aware of important upcoming dates so I'm compliant with the Secretary of State.
Beyond the basics, Northwest gives you and your LLC access to the Corporate Guides, their in-house team of advisors. These advisors come from backgrounds in accounting, law, and entrepreneurship, all of which comes in handy if you have questions about your Arizona business or LLC.
While they don't supply your LLC with a dedicated account manager, they're the only Arizona registered agent service I came across that could give me small business advice.
You can see for yourself whether Northwest is a good fit for your business or LLC by visiting Northwest Registered Agent.
Best Budget Option: Harbor Compliance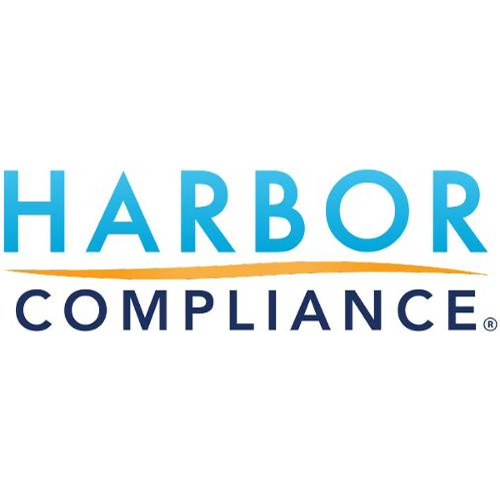 Positives:
Simple online system
Fast and prompt service
All the basics
Only $99*
Dedicated account manager
Negatives:
Harbor Compliance offers your LLC quality service for the lowest price on the market at $99. Their dedicated account manager ensures I have someone who is always well informed about MY business and can answer my questions.
Unfortunately, the dedicated account manager isn't equipped to answer small business questions or help out during small business crises your LLC might encounter throughout your business journey in the state of Arizona.
Check out their services for yourself at Harbor Compliance.
*All listed prices are per state, per year.
---
My Process
After countless hours of examining every Arizona registered agent service I could find, I've narrowed it down from more than 60 to the top two (with some honorable mentions).
My Start
Everyone has a "thing." In grammar school, you probably played with the kid who knew way too much about dinosaurs. Maybe it was the kid who had an impressive rock collection or some other charming interest. For whatever reason, my "thing" has always been an obsessive, unrelenting compulsion to do research.
Is it genetics? A chemical imbalance in the brain? Whatever the reason, I've always had a deep-seated need to comb through all the data and categorize things for myself. Apparently, this extends to research into a quality statutory agent in local Arizona (I didn't extend my search to any foreign corporation).
I'd like to think it's a good trait to have. Even though it means I can't impulsively shop online like a normal human, it comes in handy in the process of getting my new business in Arizona situated. There's a lot to consider: a competent statutory agent in Arizona to provide a name and address for my LLC, Service of Process, notification systems for legal notices (possibly from the Arizona Secretary of State or Arizona Corporation Commission) and state fees schedule, forwarding and uploading documents on behalf of my LLC, and other services a registered agent must provide.
Don't get me wrong, I understand that this kind of research isn't always worth it. But I'd argue when it comes to finding a quality Arizona registered agent service, the time and energy pays off. So, I personally tried far more agencies than I should have (partially to keep the Arizona Corporation Commission off my back).
Finding the best Arizona registered agent service out of more than 60 options was no walk in the park, but I want my future self to have it easier. Why miss the opportunity to find a great statutory agent when my young business entity needs it most?
My Criteria
With so many options, I had to draw up a list of criteria to figure out which Arizona registered agent service would be worth my time and money. They had to include ALL the essentials:
No upselling—the best wouldn't need to trick me into spending more
Full-time account access
Quick paperwork turnaround
State fees reminders
A physical street address in the state of Arizona
Service of Process (for when a lawsuit is filed against a corporation or LLC)
Statutory agents available during regular business hours
Operating in Arizona at least 10 years—I can't risk them closing down
Sign-up process must be online—no fax machines please!
Any Arizona registered agent services that didn't offer the full package were voted off the island.
My Journey
Sometimes, a journey means putting one foot in front of the other. Other times, it means trudging through mountains of reviews to find the best registered agent in Arizona.
With so many Arizona registered agents to examine, I thought I'd be down in the trenches for a long while. As it turned out, I was able to eliminate a ton of these Arizona registered agents in my quest for the best by sticking to my criteria list.
Like I said, any advertisement that included the word "fax" was off the table. That got rid of a surprising amount.
Other Arizona registered agent services looked promising until I noticed that their low prices meant they weren't including basic services. No physical address in Arizona? No report reminders? No Service of Process? Another easy cut.
Besides those two criteria, there were also the Arizona registered agent services who tried to make their short track record a selling point. Unfortunately for them, a registered agent starting out fresh was a red flag, not a green one.
After all that, I could double down to find the most quality Arizona registered agent possible out of the remaining 11 Arizona registered agents and focus on those top three.
Using common sense and my well-developed research skills, I waded through reviews and websites and conducted my deepest investigation yet on the remaining pool. My quest for not only an Arizona registered agent but an Arizona registered agent who could also get stuff done for a reasonable price is finally over.
Here are the fruits of my labor.
My Results
This is the rundown of my top picks for a quality Arizona statutory agent, from (what I and my vigorous research deemed) best to worst:
My Favorite Registered Agent Service: Northwest Registered Agent
Northwest Registered Agent offers an affordable, easy-to-use service that meets my basic business needs, such as processing my legal documents and keeping my personal information off public record.
My Experience
When it came to Northwest, I was glad to find their sign-up process was simple and easy. I alone can appreciate the effort they put into their online account presentation (unless you know of someone who's conducted a similar investigation).
The website layout is also set up to make your personal online account accessible, which is nice. The individualized calendar and compliance alert system make sure you're organized and up to date with the Arizona Secretary of State.
Of course, they also supply an Arizona statutory agent to accept documents like Service of Process in the event a process server shows up at your door. Corporations and LLCs must have a physical address in the state of Arizona. Not having a registered agent available at the street address listed would be problematic since Arizona requires it.
Other than that, the main reason I have Northwest Registered Agent as my top pick is their top-rated customer service team, the Corporate Guides.
The Corporate Guides (which is what they call their in-house customer support team) are definitely their best feature. The Corporate Guides are able to help you with questions and problems that come up by using their experience in the industry, backgrounds in applicable fields, and adaptability to the problem at hand.
Their price is less than $30 more than the cheapest registered agent I included on this list, so the price is right for their services and the added bonus of Corporate Guides.
My Recommendation
If you're looking for an Arizona registered agent service that takes care of the legalities and must be on hand to troubleshoot your business, I would 100% recommend Northwest Registered Agent.
They met my criteria (listed above) and added a personal touch with their team of Corporate Guides.
If you're an Arizona LLC that's just starting out like me or you are thinking about switching registered agent services, consider using Northwest Registered Agent.
My Budget Pick: Harbor Compliance
Though they can't claim the top spot on my list, Harbor Compliance is a good option because they took care of the legal side of things for me, assigned me a dedicated account manager, and came in at the lowest price I could find.
My Experience
Harbor Compliance is a solid second choice.
First of all, their online sign-up process was straightforward. From what I could see, they put the dollars in to make your experience with them as seamless as possible.
While Northwest had their Corporate Guides, Harbor Compliance offered an account manager. After I signed up, he was available to answer my questions or offer advice about services my new company might need (though not specialized small business advice).
Besides the account manager, Harbor Compliance gives you a resident agent and physical street address in Arizona, forwards your mail, and sends alerts about upcoming deadlines. Your registered agent must have a physical address to receive legal notices like a Service of Process, which the statutory agent must sign off on.
Overall, while I was satisfied with most aspects of Harbor Compliance, I wasn't blown away by anything in particular. It's the kind of place where, sure, the account manager is a nice feature, but regular customer support doesn't have much urgency about any technical problems you experience. The basic services are all there with the statutory agent, a registered office address in Arizona, and an accessible online account. There just isn't exceptional customer service or much to offer other than the basics.
My Recommendation
Harbor Compliance offers effective and reliable services, from the website you sign up on to the dedicated account manager waiting for your questions on the other side of it. You'll feel equipped as a business.
If you need an Arizona registered agent service that can handle your legal documents at an affordable price, Harbor Compliance is the choice for you.
The Other Registered Agent Services
Besides my top two choices, I tested and ranked nine other registered agent services in the state of Arizona. These are my results.
ZenBusiness—A few fun features
ZenBusiness offers registered agent services but primarily focuses on Arizona LLC formation services. They also have a two-tier pricing system, and the $99 option includes everything Northwest Registered Agent does EXCEPT compliance alerts for filing your annual report with the Secretary of State (which is a $50 add-on).
The focus on their Arizona LLC formation services means ZenBusiness can't offer you the same support that a service like Northwest Registered Agent can. They're a more expensive option that simply doesn't include the basic services your LLC needs in their cheapest package. Also, if you're only interested in Arizona LLC formation, the Arizona Corporation Commission can do it for cheaper.
Rocket Lawyer—Great for online legal services
Rocket Lawyer offers an array of legal services at prices that are relatively expensive ($149) but still not as expensive as other "premium" services in the state of Arizona.
Their online legal advice service is worth looking into, but they don't offer the individualized attention that another Arizona registered agent would.
Team 'Nothing Special'
The registered agent services that ended up in this group are exactly what they sound like—nothing special. These companies act as an Arizona statutory agent for your LLC or small business but don't always offer comprehensive features. They'll fulfill all the basics a registered agent must provide, such as keeping you in compliance with the Arizona Corporation Commission, providing a resident agent at a registered office, mail forwarding, and that's about it. Here are those lucky enough to make this group (drum roll, please): IncFile ($119), SunDoc Filings ($159), Registered Agents Inc. ($200), InCorp ($129), Jumpstart Filings ($129) and Swyft Filings ($149).
These are the companies that offer the bare necessities for a price per year that implies they've got something special to offer your LLC. While they might provide a physical Arizona address that's available during normal business hours or forward your mail, they don't add features that warrant an above-average price per year.
Team 'Big Brand'
This group is exclusive, consisting of LegalZoom ($299) and CSC Global ($299). They're both considered "premium" registered agents that present themselves well and cover your filing fee. These are the brand name companies that overcharge based on good standing alone.
These are not the go-to companies for a business or LLC that needs the best bang for their buck. While they take care of your mail forwarding needs, receive Service of Process, and answer your questions using a professional customer support team, you can find a registered agent in Arizona of similar or better quality at half the price per year (even taking into account the filing fee).
Wrapping It All Up
I did it. When faced with the decision about which registered agent service to pick for my new business in Arizona, I succumbed to my innate need to comb through all the facts for myself. After trying over 60 services, I can confidently say that the results are in.
Taking into consideration services offered, price, and my personal experience with each, I stand by my recommendation of Northwest Registered Agent as the number one registered agent service in Arizona.
Northwest Registered Agent includes all the basics for $125. They'll cover Service of Process, forward your mail, and keep all your important documents accessible via a user-friendly website.
A lot of companies in my final 11 provide an Arizona statutory agent that's available during regular business hours. However, nobody else has anything like Northwest's Corporate Guides. Their Corporate Guides have the experience to answer questions and solve problems your Arizona LLC will inevitably run into.
The Corporate Guides don't pull their answer out of nowhere, either. They have real-life experience in the business world and expertise in a variety of applicable fields. The peace of mind that will come from their ability to handle all your business concerns is priceless, but you can get it for $125.
If registered agents ever come up in conversation, I'll shamelessly recount my exhaustive research and recommend Northwest Registered Agent.
If you need an Arizona registered agent, visit Northwest Registered Agent.
---
The Best Registered Agent Service Around The United States