Thanks to a gap in information about registered agents, I was able to put my obsessive research skills to good use.
I personally underwent LLC formation 13 times to compare every Alaska registered agent that met my criteria.
For any owners of Alaska corporations and other business entities out there who don't know how to decide on a registered agent, this one's for you.
Best Registered Agent: Northwest Registered Agent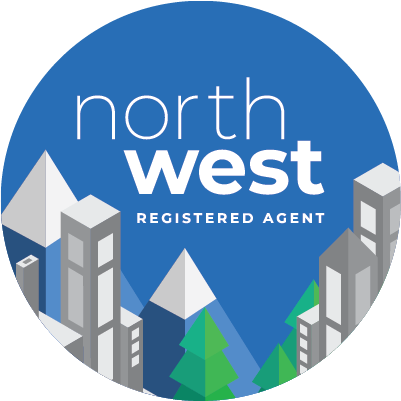 Positives:
Easy sign-up process
Mail scanning, uploading, and forwarding
Alerts for important upcoming compliance deadlines
$125 per state per year
Corporate Guides who can answer your small business questions
Negatives:
No dedicated account manager
After countless hours spent hunched over a computer full of color-coded spreadsheets, I concluded that Northwest Registered Agent was my #1 choice for an Alaska registered agent service.
Here's why:
They are a national registered agent with a registered address in all 50 states.
They have an easy-to-use, simple sign-up system.
They notify me about ALL compliance dates I need to meet for my LLC to stay in good standing with the Alaska Secretary of State and the Alaska Division of Corporations, Business, and Professional Licensing.
They will scan, upload, and forward ALL my mail.
They provide an online portal where I can view all my important legal documents.
They cost $125.
Looking at this list, you can tell that Northwest Registered Agent checks off a lot of boxes. They'll do everything a registered office should while protecting your privacy and being affordable. So it has to be too good to be true.
Or at least that's what I originally thought, thanks to my deeply ingrained trust issues. As a final test, I decided to target a department that would surely be a weak link: customer service. Customer service is a great litmus test for how well an Alaska registered agent service responds to criticism and answers questions.
The customer support agent who picked up the phone that day exceeded my wildest expectations. He listened to my ad-libbed issues (drawn from online reviews) and gave me answers immediately. Better yet, his advice was actually helpful.
I was flabbergasted. Was he a diamond in the rough world of registered agents?
Nope. Northwest Registered Agent's entire customer support team is just as delightful as he was. They all have previous real-life experience in the business world, having worked as accountants, lawyers, salespeople, and whatever else you can think of.
After that call, Northwest Registered Agent shot to the top of my list.
If you need to change registered agents or are forming a new Alaska business, check out Northwest Registered Agent today.
Best Budget Option: Harbor Compliance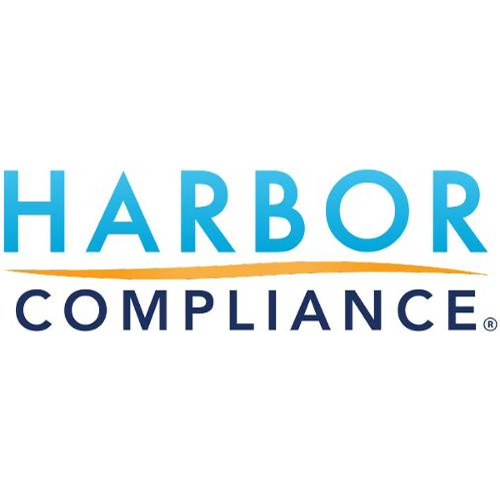 Positives:
Simple online system
Fast and prompt service
All the basics
Only $99*
Dedicated account manager
Negatives:
Next to Northwest Registered Agent, Harbor Compliance's customer service is a bit lacking, but they do everything I ask for from an Alaska registered agent service. They cover all the bases, including giving your LLC a physical address in Alaska, accepting documents on behalf of your business, and being open during regular business hours to receive and forward mail to your LLC. They also provide your business with a dedicated account manager who provides service related assistance in case you come across some hurdles during your sign-up process.
So they cover the basics for a reasonable price, which is rare for an Alaska registered agent.
If your local Alaska business doesn't want to forego quality in registered agent service, check out Harbor Compliance.
*Prices listed are per state, per year and do not include state fees.
---
My Process
Finding a quality Alaska registered agent service for my LLC was an exercise in trust, discipline, and sanity.
My Start
I have never been a trusting person. My mother liked to watch true crime shows while I was a child, so perhaps that has something to do with it.
Whatever the source, I have always had a hard time trusting those around me. This can come in handy when buying a car or bargaining with street vendors, but in most situations it's a burden.
Take major business decisions, for example. If I can't trust an infomercial to give me all the facts about a new blender before I purchase it, how am I supposed to trust the advertisements for an Alaska registered agent service?
It's a weighty decision. The wrong registered agent in Alaska could waste time and money, and jeopardize the good standing of your business entity. I didn't know that a few months ago, but my extensive research has filled me in over the past few months.
My friends know I tend to obsess over details and information before making a decision. They say "high maintenance," I say "thorough."
With a renewed sense of purpose, I set out to conduct a Google search on registered agent services. Just kidding—that was only the first phase. I compiled a list of eligible registered agents and then signed up for 13 of them. If anyone was driven enough to get first-hand experience with 13 registered agent services by setting up a new LLC for each one, it was ME.
My Criteria
Like all great heroes embarking on a quest, I needed a mentor. And that mentor was myself, creating a set of criteria to guide my search.
First on the list: no upselling. Any registered agent in Alaska must deliver exactly what they advertise or they wouldn't make the cut for my LLC. That means including all the basic LLC services a registered agent must perform to keep my business entity in line with the state of Alaska Division of Corporations and not hiding anything in the fine print.
If you don't know what the "basics" that registered agents are responsible for include, don't sweat it. I collected a lot of research to make a list with everything a registered agent service in Alaska should be offering right off the bat:
Serve as a point of contact for your business in Alaska to accept documents (like service of process) on behalf of your business from figures like the state of Alaska Division of Corporations
Provide a physical address in Alaska
Receive and forward all mail sent to your Alaska business entities during normal business hours
Keep an updated online account with scans of legal notices and documents
Send compliance alerts about important deadlines (e.g. annual reports, court dates, etc.)
Moving on. To make my final list, a registered agent in Alaska had to have been in business for at least 10 years. A registered agent must be on the ball, ready to handle communication with the state of Alaska Division of Corporations and other scary emissaries. A greenie doesn't have the experience that would win over my trust, much less my credit card information.
Finally, the online presentation was a major factor in my decision-making. The website had to be easy to use without scammy pop-ups or a confusing layout. Same with the sign-up process. I can't afford to waste time when I'm undergoing LLC formation, and you can't either. The sign-up process and website had to be simple and up-to-date to impress me.
My Journey
I'm an intelligent person. Usually, I can foresee how much time and energy a task will take.
I did not expect this process to be as energy intensive as it was.
But I did get more efficient as I got the hang of things. Searching the fine print for "add-ons" that should've been basics to begin with was difficult at first, but my brain adjusted after a few dozen websites. Remember, I put in the work so that you don't have to.
All registered agents who tried to upsell were off my list. If I can't trust them to be upfront with their services, how could I trust them with sensitive legal documents?
Onward and upward. Every once in a while, I came across an Alaska registered agent that promised "eager fresh faces" and the like. All I saw was "newbie looking for a sucker to practice on." Okay, that's a tad dramatic. But I did stick to my 10 years in business rule.
As I sifted through over 60 registered agents in the state of Alaska, I found quite a few clunky websites. Others had sign-up processes that made me want to rip my hair out. These were off the list as well.
In the end, I was left with 13 contenders and one clear winner.
Here's what I've got.
My Results
After several months of drastically increasing my coffee intake, these are the registered agent services that made my final cut (in order of preference):
My Favorite Registered Agent Service: Northwest Registered Agent
Northwest Registered Agent is my top pick for an Alaska registered agent because they met all the criteria I started out with and fulfill all the legal obligations a registered agent service must.
My Experience
Northwest Registered Agent is an efficient registered agent service with quality services and a quick turnaround time.
They checked off all the foundational services I wanted, like being open during normal business hours, serving as a point of contact in case someone like a process server came around, and forwarding ALL my mail.
Northwest Registered Agent provided a physical address for the registered office that my business could keep on public record.
To my delight, they also helped with my Articles of Organization and sent compliance alerts about upcoming deadlines with the Alaska Division of Corporations, Business, and Professional Licensing. Any other Alaska registered agent would assign you a mailing address for your registered office and call it a day. Not Northwest. Those alerts kept me on top of state fees, filing my annual report, and marking necessary court dates on the calendar.
Their online account was another nice feature. Every important document that came in was scanned and uploaded on my online account for easy access.
If it sounds like they're a great Alaska registered agent service, just wait until you hear about their customer support team.
They call their in-house customer support team Corporate Guides, and believe me, they've earned the fancy title.
The Corporate Guides are a group of professionals with real-life experience in the business world. With experience in marketing, accounting, law, and business, Corporate Guides are equipped to handle any questions related to your registered agent service and then some.
Thanks to their experience, they give small business advice on top of regular customer support information. That advice got me out of my fair share of trouble and alleviated a ton of stress.
My Recommendation
If your Alaska LLC could use a registered agent that goes above and beyond receiving a service of process or giving your LLC an address in Alaska, I recommend looking into Northwest Registered Agent.
They can deliver on all the basics I laid out with my criteria and are available during normal business hours to both fulfill your legal obligations AND supply small business advice.
Whether you'd like to change your registered agent or are a new business in the state of Alaska, head over to Northwest Registered Agent.
My Budget Pick: Harbor Compliance
Harbor Compliance trails just behind Northwest Registered Agent because they are reliable and perform all the duties a registered agent must to keep your Alaska LLC in business.
My Experience
My time with Harbor Compliance proved that they were worthy for the #2 spot.
They had no problems accepting a service of process, forwarding all my mail, and sending me alerts about upcoming deadlines and biennial report reminders.
Their online portal was constantly updated with legal documents as they came in. Both their online system and their sign-up process were easy to figure out, so no stress there.
On top of providing an Alaska State mailing address and being open during regular business hours, Harbor Compliance provided a dedicated account manager.
After I finished signing up, my dedicated account manager was there to walk me through any further questions I had. She was great at offering information about registered agent-related services, but it wasn't anything like the small business advice from Northwest Registered Agent's Corporate Guides.
Harbor Compliance isn't the most affordable registered agent out there but their inclusion of a dedicated account manager makes them a force to reckon with.
My Recommendation
Harbor Compliance is a worthy competitor against the other Alaska registered agents I investigated. They cover all the legal obligations your business needs to keep you up and running in Alaska.
If your Alaska LLC could use a competent registered agent that will get the job done at a reasonable rate and provides personalized services, visit Harbor Compliance.
The Other Registered Agent Services
Out of 13 Alaska registered agent services, two exceeded my expectations. The other 11 are listed below.
Rapid Registered Agent—A few fun features
Rapid Registered Agent is a decent option for a registered agent.
At $120, they'll receive service of process and keep your LLC in the clear with paperwork. They'll even auto-fill forms for you.
BUT they're more expensive than Harbor Compliance, for performing the same duties.
Rocket Lawyer—Great for online legal services
Rocket Lawyer stands out for its online legal advice.
For $149 per year plus filing fee, they'll provide a registered agent address to list in your Articles of Organization, but their main draw is their legal services.
If you foresee your business entities needing enough legal advice to justify $149, Rocket Lawyer is a decent registered agent option.
Team 'Nothing Special'
If for some reason you don't 100% with me on those top two registered agents, here's a few other options that are basically the same in quality.
Some were promising but had clunky online systems. Others were overpriced for offering the same registered agent services as my top two picks.
This group includes Swyft Filings ($159), SunDoc Filings ($159), Registered Agents Inc. ($200) IncFile ($119), ZenBusiness ($199), Jumpstart Filings ($150), and InCorp ($129).
Most of these started as LLC formation services, so they're familiar with what it takes to make an Alaska LLC. But as registered agent services go, they aren't exceptionally good at anything.
Team 'Big Brand'
Speaking of exceptional, Team "Big Brand" consists of registered agent services that are exceptionally good at branding. This team consists of CSC Global ($299) and LegalZoom (299).
Sure, they'll accept service of process during regular business hours, but they do it with panache.
These registered agent services have the money to cover any filing fee you incur when you submit your Statement of Change. Other than reimbursing a filing fee, they handle all the legalities for your Alaska LLC, as any other registered agent service would.
BUT they have fancy logos and well-worded emails to go along with those registered agent services.
If your Alaska LLC is on a budget, Team "Big Brand" is not the way to go.
Wrapping It All Up
Thanks to my trust issues and the encouragement of my friends, I've spent the last few months researching the best Alaska registered agent out there. To do so, I relied heavily on the one person I could trust with this kind of task: myself.
After reviewing all the primary and secondary data, I recommend Northwest Registered Agent.
Northwest Registered Agent fulfills all the legal obligations your business needs from an Alaska registered agent to be successful. They'll provide a street address in Alaska, forward all your mail, be available to receive service of process, and send alerts to keep your business on top of deadlines.
But their best selling point is their Corporate Guides. Corporate Guides offer the kind of small business advice you can't find in any other Alaska registered agent, thanks to their backgrounds in business-related fields. They threw a lifeline to me when I was stressed, and I'm guessing you'd like that kind of guidance.
That's why I fully recommend Northwest Registered Agent to any business in need of a registered agent.
For the best registered agent, Alaska LLC owners should visit them today at Northwest Registered Agent.
---
The Best Registered Agent Service Around The United States