I've overcome my deep-seated personal trust issues by testing, reviewing, and comparing the top 11 registered agent services over 12 months.
Here are the results of my deep dive.
Best Registered Agent: Northwest Registered Agent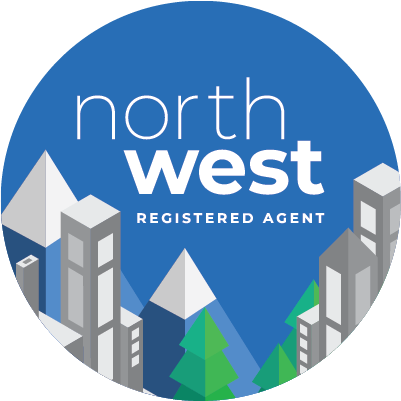 Easy sign-up process
Mail scanning, uploading, and forwarding

Alerts for important upcoming compliance deadlines

$125 per state per year
Corporate Guides who can answer your small business questions
No dedicated account manager
After spending WAY too much time in front of spreadsheets and on the phone to service reps, I ended up choosing Northwest Registered Agent as my best registered agent recommendation.
They have a registered address in all 50 states, will scan and upload ALL my mail, provide an online account where I can view all my important documents, and they will also let me know about any and all compliance dates I need to meet to stay in good standing with each Secretary of State.
But the part I loved most about their service is their Corporate Guides. They're Northwest Registered Agent's US-based, in-house team of small business advisors and they're happy to answer all my questions and concerns about anything related to my business. I can ask them about marketing or logistics or HR and they will help me find the answers I need.
Their support alone has helped me out of many sticky situations and they're the only registered agent service to offer this level of support.
While they don't offer the dedicated account manager available with Harbor Compliance, they're the only registered agent service to offer the small business advice, and that more than makes up for it.
You can get the best registered agent service on the market by heading to Northwest Registered Agent.
Best Budget Option: Harbor Compliance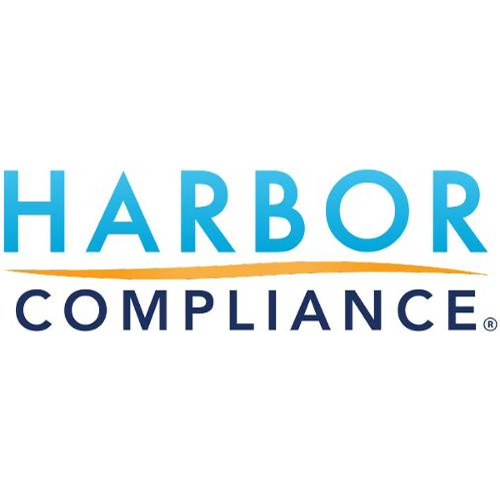 Positives:
Simple online system
Fast and prompt service
All the basics
Only $99*
Dedicated account manager
Negatives:
Harbor Compliance was actually my first choice before I tried Northwest Registered Agent.
They just do everything to a high standard and, on top of that, they provide a dedicated account manager to make sure that whenever I have a question, I can talk directly to someone who knows my business situation.
For just $99 per year, they provide highly personalized services that are truly worth the cost.
You can read more about Harbor Compliance on their website.
My Process
Discovering the best registered agent service was a more than 12-month personal labor of love (and bureaucratic red tape).
My Start
I'm a skeptical person. I don't know when or why it started, but I can comfortably say that I have trust issues. Perhaps my mum instilled this natural fear when she constantly warned me about "stranger danger" or perhaps I'm just genetically inclined to a "flight" response, but whatever it is, I don't trust the world.
While this has some benefits (like never falling for online scams and having a world-class security system in my house), it does make buying new things a long and slow process. I can't just Google "What is the best television?" and order it online. I need to know for certain, through hours and hours of painful research, building spreadsheets, and comparing alternatives.
This frustratingly slow dipping of my toes into the proverbial water especially applied to setting up my new business. I spent nearly six months weighing the pros and cons of more than 17 LLC formation services, as well as picking the best registered agent.
After struggling for months to make a decision and move my life forward, one of the few people I actually trust suggested in a moment of pure frustration, "If you can't trust anyone else's opinion, then you're just going to have to try all of them!"
So, that's what I did. The only way I would ever know for certain which is the best registered agent was to try them all, so I signed up.
I chose 11 of the best LLC services and 11 of the best registered agent services (with considerable overlap in this process) I could find and cautiously handed over my credit card details (after triple-checking their encryption of course).
This process not only resulted in me starting 11 brand new companies with 11 registered agent services, but also began the only deep investigation into the best registered agent on the market, backed up by first-person experience.
My Criteria
The first thing I had to decide was which of the registered agent services to use and the only way to do that was to compile a list of criteria to narrow the list. A quality registered agent must provide comprehensive features that include the following:
Everything I need without upsells or fine print
Statutory agent available during normal business hours
Online account with 24/7 access
Scanning, uploading, and forwarding of ALL my mail—no dillydalling around
A proven track record with at least 10 years in business—I needed a service I could trust
Online sign-up process
The online sign-up was critical. There was no way I was going to download, fill out, and fax forms and then wait for a response in the post. If a company can't adapt to the (not so recent) ubiquity of the internet, then it's not adaptable enough to protect me and my business from its vagaries either. That's just not good enough.
Anyone who didn't supply all this, and without upselling, was out.
My Journey
This was a FAR more wild ride than I expected.
I didn't think my criteria were too strict and I certainly didn't expect many registered agent services to fall through the cracks, but I knocked out a third of the registered agent services before I'd even clicked my first sign-up button.
Some registered agents proudly proclaimed their cheap prices and allowed you to build your own subscription package if you wanted all the basic services that a registered agent should already provide.
Other registered agents openly advertised their fax numbers so you could "quickly" send your completed forms.
And others positioned themselves as the "fresh faces" of an industry in which lack of experience is far more a liability than a benefit.
This significantly minimized the challenge of choosing my 11 registered agents and I found myself silently thanking them for their inadequacies.
A quick scan through some online reviews and obviously scammy websites left me with only a few remaining contenders. I eliminated those with clunky websites and voilà! I had just 11 contenders left to test.
This is what I found.
My Results
These are the results of my investigation into the best registered agents, in order of preference:
My Favorite Registered Agent Service: Northwest Registered Agent
Northwest Registered Agent is a reliable, cost-effective, and impressively well-supported registered agent service that provided everything I needed to meet my legal requirements and protect my privacy.
My Experience
After wading through some less-than-beautiful websites in my testing process (which you can read below), signing up with Northwest was a breeze. I liked their website layout and their clear sign-up instructions were easy to follow.
Once signed up, accessing my personal online account was easy and adding their details to my Articles of Organization was straightforward.
They are the only registered agent service I tested that forwarded every single piece of mail sent to their business address and, while I still haven't been at the wrong end of a Service of Process just yet, I'm more than confident that if they can forward my Target catalog, they'll be capable of forwarding official legal documents as well.
Their compliance alert system is very reliable and I had no trouble understanding the alerts I received.
In addition to all that, the part of their system that I was most impressed with was their customer support team, or Corporate Guides, as they call them.
Every other registered agent service I tested gave me a more-or-less polite and quick version of the same thing: They answered my questions about their registered agent service.

In most situations, that would have been perfect. But when they're competing against Northwest Registered Agent, it's just not good enough!
Northwest's Corporate Guides all have genuine experience in the business world. They come from backgrounds such as accounting or law and have helped hundreds of small business owners. The Corporate Guides can answer proper questions about real business situations and challenges.
Given the crazy number of problems I run into daily, having them on speed dial was a godsend. They got me out of more near emergencies than a boatload of duct tape and liquid nails.
While at $125 per year they're $26 more expensive than my budget option, the peace of mind of having a personal small business support team in my pocket was worth the investment.
My Recommendation
If you want a registered agent service that will ensure you meet all your legal obligations and also put your mind at ease by throwing you a lifeline whenever you get stuck in a tricky situation, I highly recommend you use Northwest Registered Agent.
They do everything you need from a registered agent service and their Corporate Guides are worth their weight in gold.
Whether you're starting a new business or just looking for a fresh change, check out Northwest Registered Agent.
My Budget Pick: Harbor Compliance
If Northwest Registered Agent didn't crush their competition with their Corporate Guides, then Harbor Compliance would have been my top pick because they ensured I met my legal obligations, provided a dedicated account manager, and were the cheapest on the market.
My Experience
I really liked Harbor Compliance. They're a good company.
I could tell how much they care about their customers just by signing up for their registered agent service. Their sign-up process is really easy and their website is clear and simple to use. They've obviously spent a lot of time and money making sure no problems hold you back.
Once I got through their sign-up process, I was surprised to find a dedicated account manager waiting to answer any questions or talk me through any concerns (Hi, Jim, if you're reading).
He was great at answering my questions about my registered agent service (they don't offer the same small business support as the Corporate Guides at Northwest) and suggested additional services that might protect me and my company as I grew.
So far they've scanned, uploaded, and forwarded all the important mail that's been sent to my address, but no one has sued me just yet (I'm sure it will happen eventually because, 'murica!), so I can't say for certain how well they perform when delivering a Service of Process.
My Recommendation
Harbor Compliance offers a registered agent service that stacks up well against the competition. It's clear they care about you as a customer and want to help you succeed in your business journey.
They provide all the basics you need to meet your legal obligations and they're simple and easy to navigate.
If you're lucky enough to already have a small business advisor or you simply don't have that extra $26 per year to spend with Northwest Registered Agent, Harbor Compliance is a good second choice.
The Other Registered Agent Services
I tested nine other registered agent services as part of my "Whom can I trust?" journey. Here is a quick summary of what I found in no particular order.
Rapid Registered Agent—A few fun features
There are a few things about Rapid Registered Agent I like.
They don't charge extra fees for text messages or alerts or anything like that. They're just $120 per year and that's it. That's all you pay.
I also like that they auto-completed a few of the tedious forms required to make sure I didn't piss off the big guys in charge. I hate paperwork so this was really nice.
They're a good service that does everything I need, but they're still more expensive than Harbor Compliance and they don't have the Corporate Guides available at Northwest Registered Agent.
Rocket Lawyer—Great for online legal services
Rocket Lawyer is another one of those registered agent services that fall into the "fine" category. They do everything I need with no fuss and no issues.
I do, however, appreciate their online legal advice service so if you need legal documents or help to enforce contracts or even a consultation with a lawyer, they're definitely worth a visit.
Team 'Nothing Special'
The next four registered agent services are so similar that it's not really worth even writing about them individually. They're the "fine, but nothing special" group, and its exclusive membership includes Jumpstart Filings ($150), ZenBusiness ($199), SunDoc Filings ($159), Registered Agents Inc. ($200), and Incorporate.com ($235). 
They're all primarily LLC services (or just general business formation services) that have waded into the registered agent world and provide everything I need from a registered agent service without any remarkable or newsworthy features.
Team 'Big Brand'
And now we get to my final group—Team "Big Brand."
These are the registered agent services that strut around the playground not only like they own it but also like it was built as an homage to their greatness.
They're more than comfortable charging crazy prices for what is essentially the same product as everyone else's because not only do they provide additional services (like an LLC service or other business formation service), they also all have a fancy website with nice logos and slick sales teams that send polished emails.
I put LegalZoom ($299), Wolters Kluwer ($305), and CSC Global ($299) into this group.
Don't get me wrong, I really liked using these services.
Their websites are easy to navigate, they forwarded all the official mail I received, and their customer support teams are professional and well trained. But both Northwest Registered Agent and Harbor Compliance deliver the same level of service and are less than half the price.
Wrapping It All Up
I have trust issues—serious trust issues—and I was stuck in analysis-paralysis trying to decide which registered agent I should use for my new company. I solved this problem by trying each of the best 11 services I could find!
Out of all of them, the best registered agent was Northwest Registered Agent.
They do everything I need from my registered agent, giving me a statutory agent available during normal business hours, an online portal to access all my important documentation, and scanning and forwarding ALL my mail.
But the real reason I put them at the top of my list is their Corporate Guides. They are not only able to answer all the questions I had about my registered agent service, but are also knowledgeable enough to help me with ideas about marketing and hiring when I casually mentioned the trouble I was having.
They were able to help because you need real-world experience helping run and grow businesses in the United States to become one of their Corporate Guides, so they were familiar with my situation. Just knowing I had them on call was a massive relief and helped me find the courage to try to grow my business faster.
I have no hesitation recommending them to anyone who is looking for a registered agent.
You can join them here: Northwest Registered Agent.
---
The Best Registered Agent Service Around The United States